Betefour is a famous kind of Eid cookies that I've showed you before, it is a delicious kind of cookies which is kid and adult friendly. This is usually enjoyed along with Kahk, Lancashire cookies and many other types of cookies during Eid time in Egypt. It is always associated with happy memories and gatherings during those special Eid days.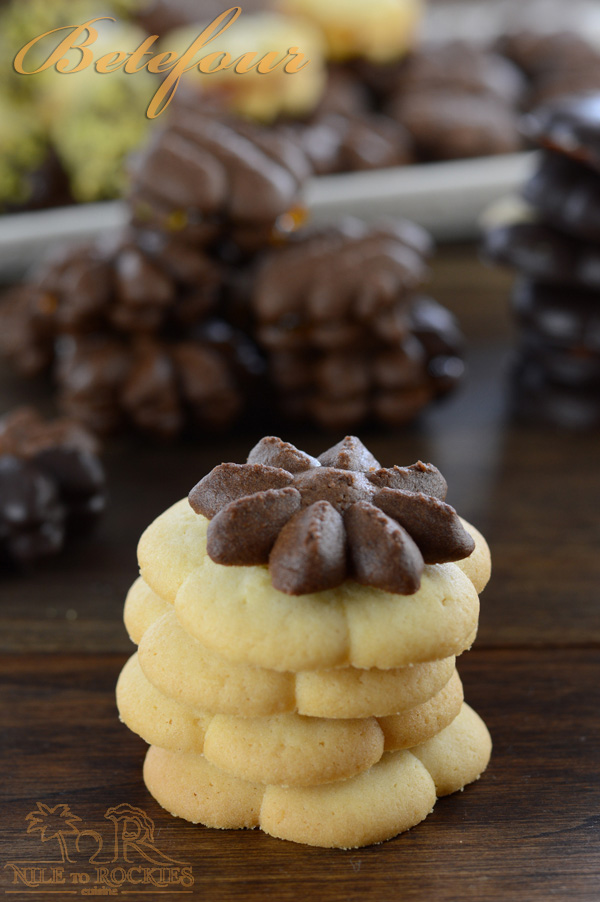 Betefour can be enjoyed plain, glued with jam, or covered with some chocolate and nuts. My last recipe of Betefour used a great nice amount of ghee, which I really liked and it reminded me so much of the betefour I used to have back in Egypt when I was a little girl.
But this time I've used butter instead of ghee as it is easier to find, and reduced the amount by 50% . The result was more crunchy and less buttery betefour, my husband liked it more this way, and for me I like more butter in the dough so it is up to you and what you like more in these cookies.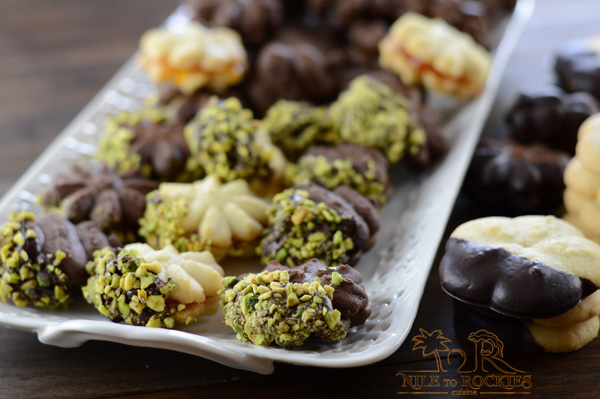 Yesterday was the 4th of July, we had great time with neighbours and friends, we've had iftar in our patio with some close friends and the kids went out with the neighbours kids to play with some fireworks, and boy did they have fun!! they went crazy.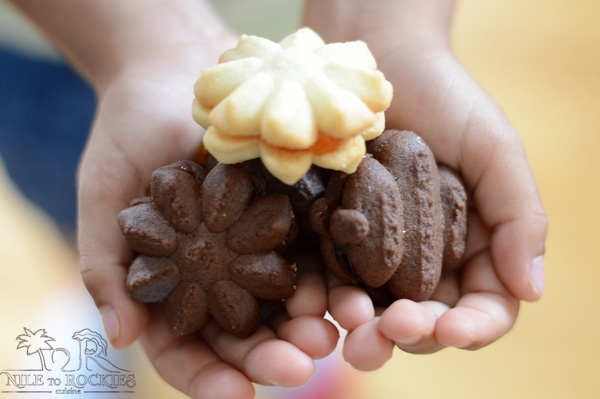 We watched the city's fireworks from our patio and it was so nice, watching all these bright colors and hearing the sounds of the fireworks brought much happiness to our hearts. Our joy was doubled as we will have our Eid tomorrow and Eid celebration will begin.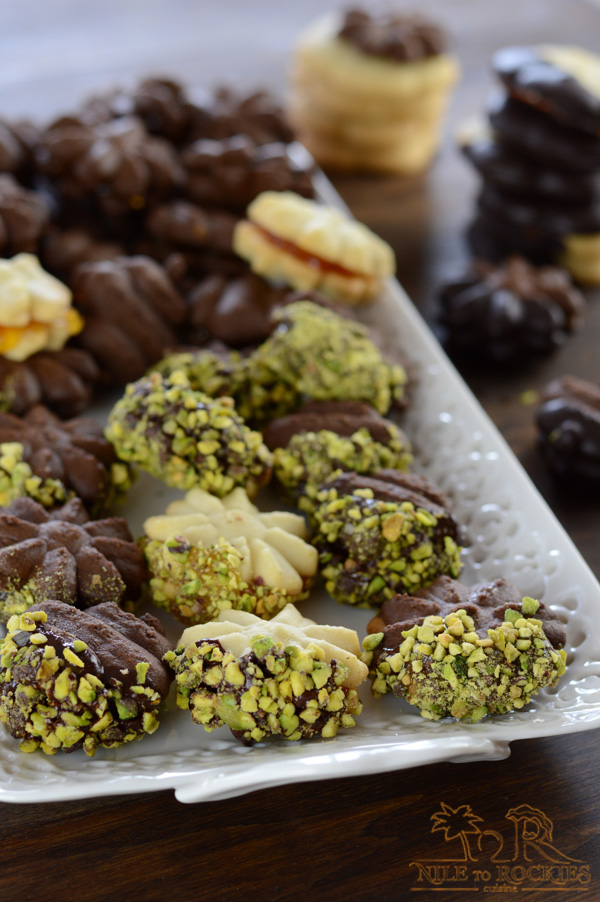 Tomorrow, we will wake up early to pray in the masjid and then head out for breakfast with our friends then we will probably take all the kids and have fun somewhere. Kids wait for these days impatiently as they are expecting new clothes, toys and money and lots of fun and surprises.
I hope you've all had a wonderful and safe 4th of July, and for those who will celebrate Eidul fitr, happy Eid to you all, I hope you'll enjoy Eid specially with these delicious cookies. May we all have lots and lots of Ramadans to come and may Allah accept our fasting and prayers.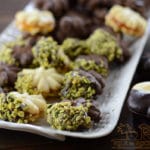 Betefour, Eid cookies
Eid cookies that is very popular in Egypt.
Ingredients
1

cup

of room temperature butter.

1

cup

of powdered sugar

2

eggs + a dash of vanilla powder.

2 1/2

cup

of flour

2

teaspoon

baking powder.

2-3

Tablespoon

unsweetened cocoa powder- or more as you desire.
Instructions
Cream the butter and the sugar until you get a nice white creamy mixture. Add the eggs and the vanilla.

In a separate bowl, add baking powder and flour then mising very well with a fork.

Add flour to egg mixture until you have a nice, soft dough.

Divide your dough in two adding cocoa powder to one half.

In a prepared cookie sheet form your dough into a small balls – half the size of a ping pong ball- press it lightly against your cookie sheet with a fork to form marks on top of it, or if you have a cookie press use it to make the shapes that you like.

Bake for 12– 15 minutes in a 325F preheated oven or until the edges are golden brown.

On a cooling rack let your cookies cool before decorating.

You can leave them plain or glue each two together with some jam, you can also dip in any sort of chocolate then into some crushed nuts.

Enjoy!!
More Eid cookies…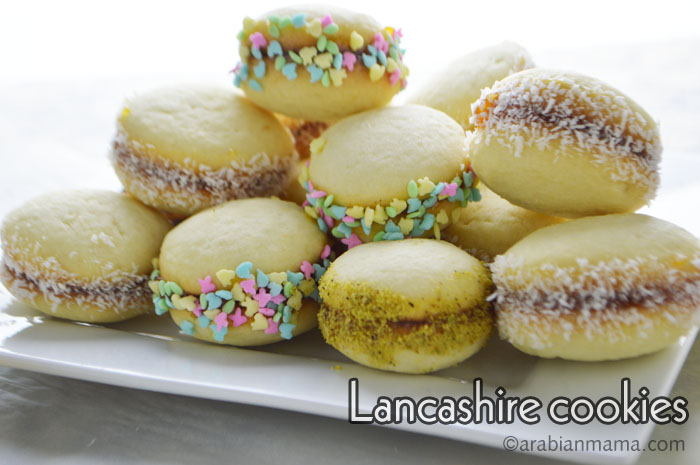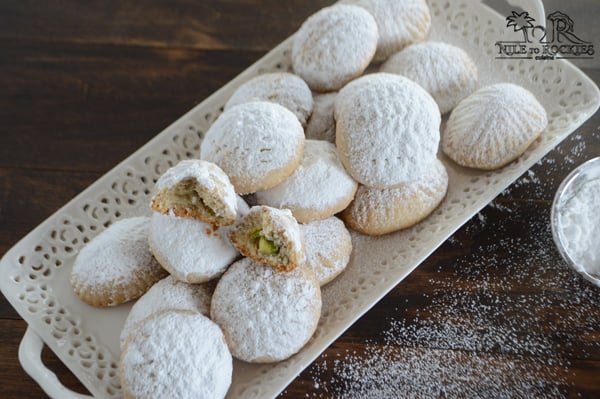 Kahk with pistachios and honey filling