A light ground chicken recipe, that is easy, kid friendly and can be served anytime of the day.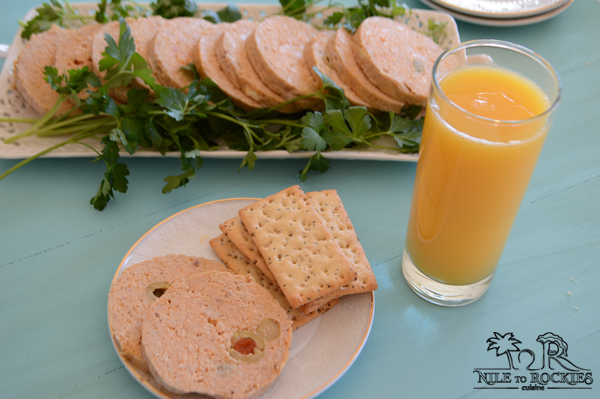 Eating healthy or healthier, is not an option anymore, we all should start eating clean and eating whole, just to be able to enjoy our days on this earth and make it better.
Jump to:
❤️ Why You'll Love It
This is an easy recipe for chicken roll, made with ground chicken -but, you are welcome of course to make it with ground turkey/beef or a combination- and stuffed with my kids favorite type of pickles, green olives, so choose whatever your kids like and stuff it in there, they will eat this roll happily. Shaping this into a log, and slicing it like deli meat, encouraged them to try it and made them more willing to accept the taste!!
👍 Amira's Tips
This is a really simple and easy to make recipe for ground chicken, I've added a little bit of cream cheese in it to make it rich but you are more than welcome to skip it. I've also sauteed the onions for a minute or two so it will not be that obvious for my kids, for the garlic I've added it after turning the heat of , as I wanted to serve this for breakfast or lunch so I do not want it to taste like kofta (kifta). If serving this for dinner, I recommend searing the slices or lightly grilling them on stove top. I hope you'll like this recipe and you'll try it out. Now I'll leave you with the recipe.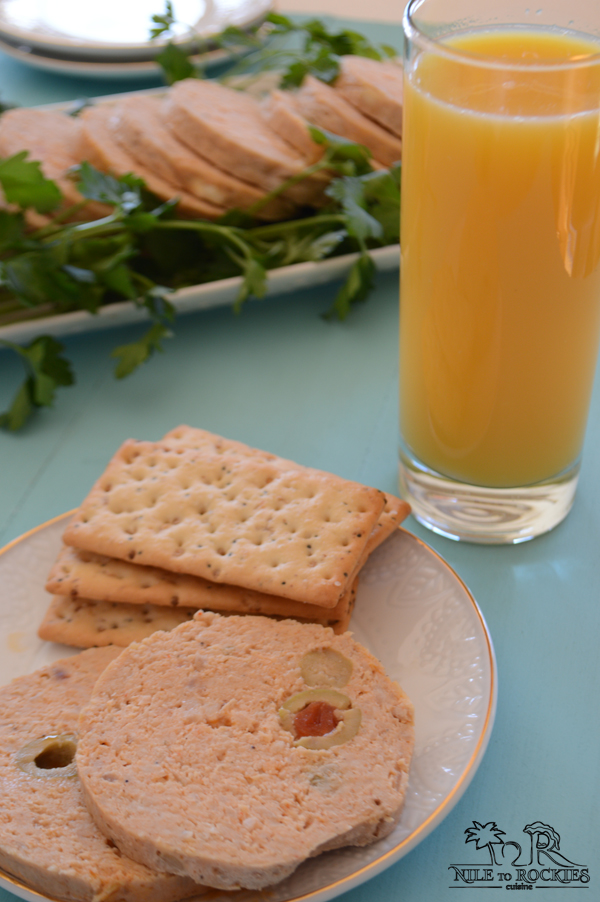 👩‍🏫 My Personal Experience
Last night my husband came back from Egypt, he was there for a quick visit for family matters. So the night before, my eldest came up with a suggestion " why don't we try to make a surprise for dad to cheer him up?", then I said ok I am all ears.
Eldest: We can buy him a German chocolate cake, he loves this cake so much.
Middle kid: Hmm, dad loves programming, why don't we buy him a software for programming that is unlimited?, and I still do not know the meaning of the unlimited part 😎
Now for my youngest brilliant thinker: Why don't we take him to the Good Dinosaur Movie? Hahaha
And after that, he got wild on ideas, like, or taking him to Florida to watch the Dolphin show? May be buying him doughnuts, taking him to Krispy Kreme, Chuck E. Cheese's .... and his list went on and on. Of course by now you figured out whose list is this? It is his list of favorite things 😀, starting with dinosaurs and dolphins and ending with chocolate and pizza. Taking him to a pizza place or eating doughnuts really means a lot to him/them, their dreams are simple but their imagination is limitless.

Although I was tempted so much to buy cakes and doughnut and all these sugary stuff or may be taking him to dine out, I then firmly, said no, no sweets we need to cut back our consumption of sugar and processed food. Hence we only made a simple hearty meal for daddy to welcome him home along with some beautiful roses 💐 to cheer him up.
Do not get me wrong, I am not against indulging in such things, but recently these things seemed to show up more often in our home and I have a goal of cleaning up my family's bodies and helping them choose wisely what they put in there. Then may be from time to time, we can get naughty and enjoy the non healthy options out there.

📣 Related Recipes
Juicy Chicken Kofta warmly spiced and bursting with Middle Eastern flavors. This recipe will have your friends and family coming back for seconds.
Flavorful ground Chicken Patties, breaded and fried to crispy golden perfection. This chicken patties recipe is a winner chicken dinner indeed.
I hope you'll like this recipe and please if you make this recipe, snap a pic and hashtag it #amiraspantry — I love to see your creations on Instagram, Facebook, Twitter!
Don't want to miss a recipe? Sign up for the FREE Amira's Pantry newsletter delivered to your inbox with lots of tips and surprises!
If you like this recipe do not forget to give it a ⭐⭐⭐⭐⭐ star rating and attach a photo of your finished dish. It is always a pleasure of mine to see your photos and check your own take of the recipe. Thank you.
What's new? Check out Amira's Pantry Store on Amazon where you'll find all kinds of nostalgic goodness! Thanks so much for being a part of Amira's Pantry!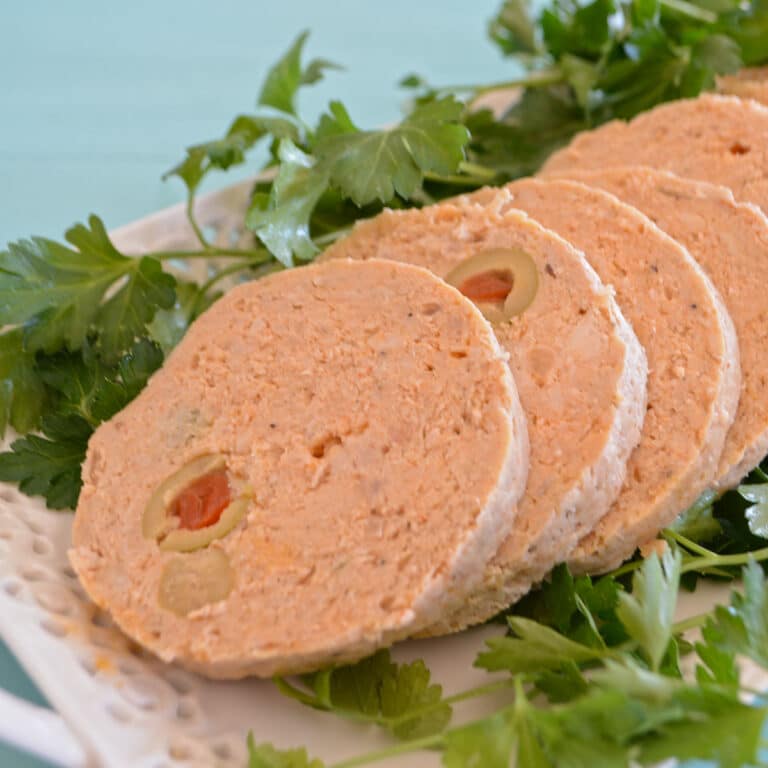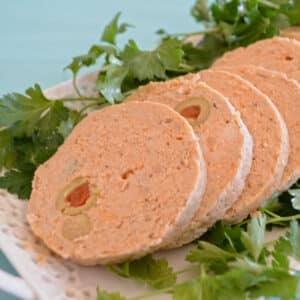 Ingredients
2

lb

ground chicken.

¼

cup

cream cheese.

3

garlic cloves - crushed.

1

small yellow onion- chopped.

2

Tablespoon

flour.

2

Tablespoon

olive oil.

1

teaspoon

salt - or to your taste.

½

teaspoon

cardamom powder.

½

teaspoon

black pepper.

½

teaspoon

paprika.

½

teaspoon

ginger powder.

¼

cup

of green olives.

4

cardamom pods and 2 bay leaves.
Instructions
Over medium heat, saute onion in olive oil until fragrant, tun off the heat and add the minced garlic stir for 30 seconds while heat is turned off.

In a bowl, combine ground chicken, spices, onion and garlic and mix well.

In your food processor mix the cream cheese with part of the ground chicken mixture, then add to the whole patch of ground chicken and combine well.

Add the flour and mix well. Using parchment paper, spread the ground meat mixture, add olive oil in the middle then roll to form a log, wrap in another piece of foil, twisting ends to secure.

In a deep pot over high heat, add water - enough to cover the log- along with cardamom pods and bay leaved, then bring to a boil.

When water boils, add the chicken roll and reduce heat to medium. Let it cook until done, will take about 45 minutes.

Take the log out of water, let it cool and unwrap.

When the log is cooled completely, slice and serve.

Store leftovers in a container in the fridge, you can serve cold or re-heat and serve.

Great for sandwiches and side dished.

Enjoy!!
Sign up and learn more about Mediterranean flavors