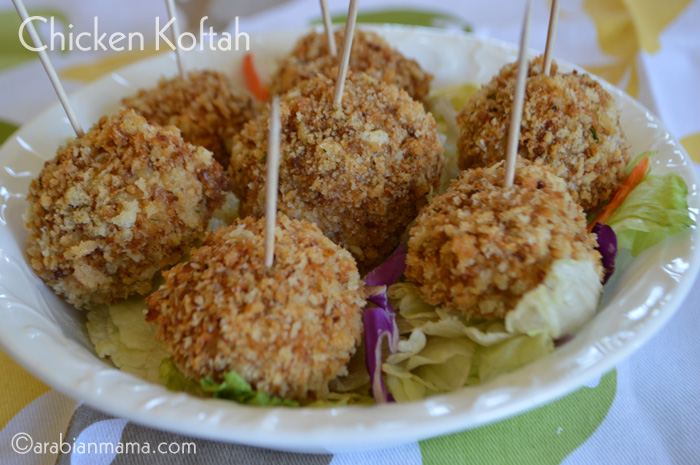 Tasty chicken meatballs, with a good splash of cardamom and mint, these meatballs really makes an excellent dinner in my house.
We've landed safely and happily in Egypt, after a very long trip with the kids, I really thank God that I am here in one piece :). I did not fall asleep during any of the flights, I do not know why I cannot sleep in planes!!! It is just so hard for me ... may be I am thinking that something bad might happen and I should be there fully awake to the rescue hahaha.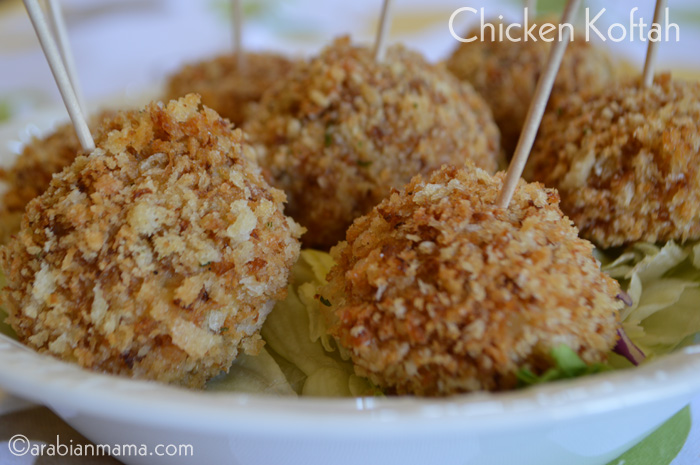 As a result, I dropped asleep in my parent's home from 6:00am to 1:00pm and I am still following the same sleep pattern. This jet lag is killing me and I am always behind of what is going around me.
After King's dust and Lady's eyelashes, I've decided to give you a break from my weird named dishes and go for a simple yet delicious chicken meatballs.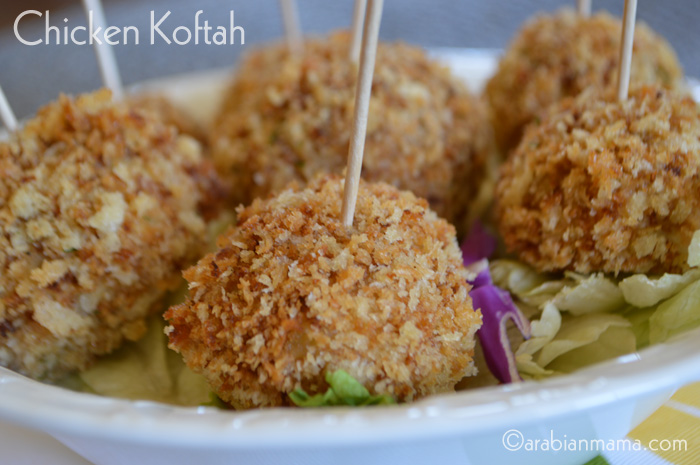 I like ground chicken more than ground turkey, I do not know about you but I find it tastier. If this is not the case for you, then you are more than welcome to use ground turkey instead.

What makes these chicken koftah special are the spices used, I use a combination of cardamom, black pepper, ginger and guess what? mint .. it makes these chicken meatballs very flavorful. I've used spices more than I stated in the recipe as we like mint and cardamom so much and I did not want to impose our liking on your dinner table, so I've included what almost everyone will put up with. So feel free to increase/decrease the spices as you like your food to be.. our taste buds are different.
I've breaded mine and cooked them in the oven, you are welcome to fry them or even skip breading and just stick them in the oven until done. This dish is done in less than 30 minutes specially if you are not frying them, easy, quick, freezer and kid friendly dish. I hope you'll try it out.
Here is a video showing you how to make chicken koftah. Have a nice weekend.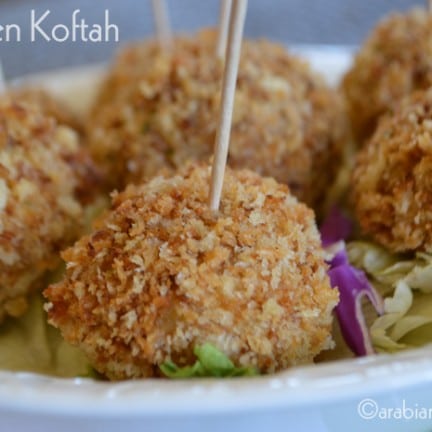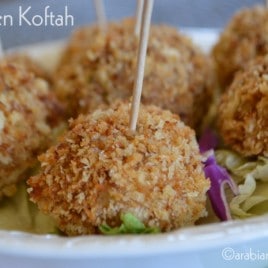 Ingredients
2

lbs

boneless

skinless chicken breast.

1

medium onion

diced.

2

eggs.

1/4

c

breadcrumbs.

salt/pepper.

1/4

tsp

ginger powder.

1

tsp

cardamom powder.

optional: 1tsp dry mint leafs.

More breadcrumbs and white flour for coating.

Oil for frying in case you wanted to fry them.
Instructions
Dice chicken and the onion into chunks.

Add both to your food processor, and process.

Add the dry ingredients, and only one egg.

Mx them all together until very well combined.

Take a small part of the chicken mixture and shape it, roll in flour.

Beat the egg with some salt and pepper.

Take the koftah and roll in the beaten egg, then into the breadcrumbs .

you can either fry them.

Or put them in the oven until they are golden brown.

Enjoy!!!
Notes
I've used more spices than stated here as we like cardamoms and mint , but stated only what can - almost everyone- stand. If you are like us feel free to increase or decrease any spice to your liking.
Sign up and learn more about Mediterranean flavors