A sweet and spicy egg recipe for breakfast/lunch or suhoor during Ramadan.
Easy no bake Egg Agwa is s sweet and spicy dish, packed with flavors that will boost your senses anytime of the day.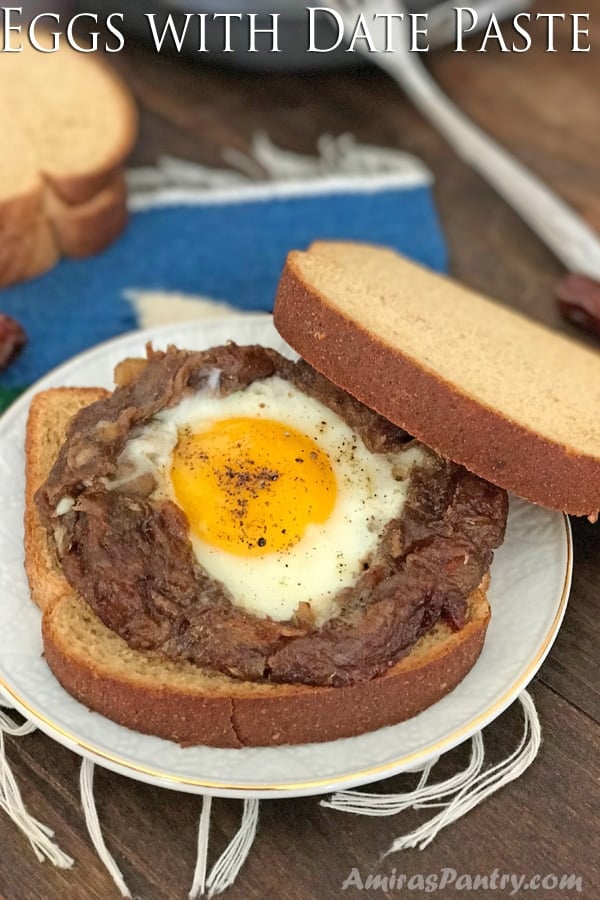 If you've been following me long enough, then you already know what agwa is. It is this delicious date paste recipe that I've posted a recipe for. This delicious paste that can be the filling of many pastries like, kahk, ara'eesh or o'oras to name a few. Also can be eaten on its own, or you can combine it with eggs.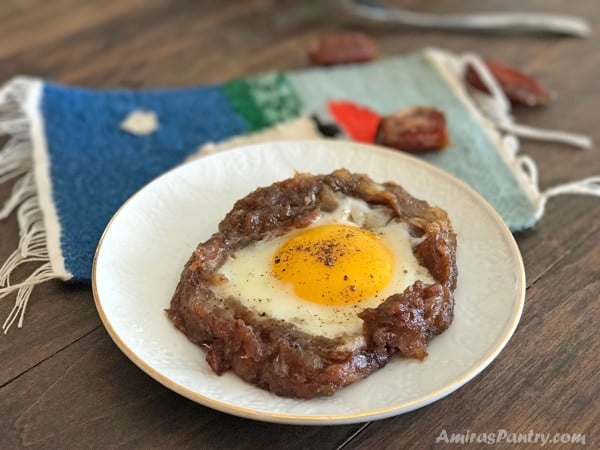 Back in the old days, my mom used to make agwa at home. When it was agwa night, you could easily spot me in the kitchen next to my mama, licking here and there of course. I was not much of an eater then, in fact, I was so skinny I was barely 100 pounds until I got my first kid.
Anyways, I liked eating agwa as a spread or just with a spoon. One of my mom's speciality was making an agwa omelette or eggs with agwa. Usually she scrambled the agwa along with the eggs. Today I'm presenting this dish differently. Also my mama used to add a pinch of vanilla to this dish, but I used freshly ground black pepper instead and did not use any salt. Turned out beautifully spicy and sweet at the same time.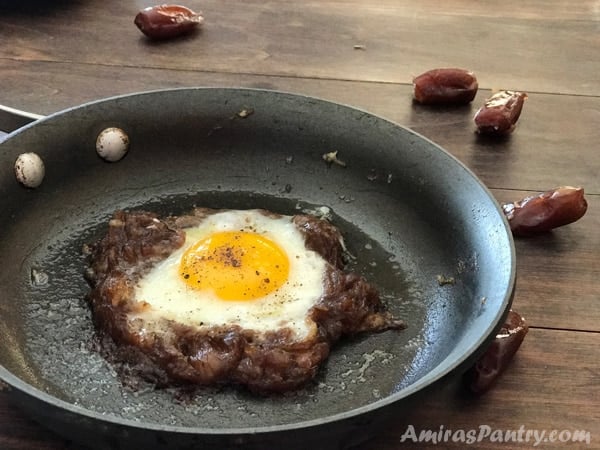 In Egypt there are many different kinds of palm dates, red, yellow, light green and of course the usual dates. Dates season was usually in September, I've always hated dates and the month of September as well. September marked the beginning of the school year, and boy, did I hate school? I think all the kids in my era hated school. Back then, teachers were hard on us. Although, I was always one of the top in my class, I hated school. Now when I look at it, I see it differently. This was the only way they knew to teach, they did not know better.
So when I see my kids these days complain about a teacher or an incident at school, I look at them and always say " You have no idea what was it like when I was your age". Now when I give them that look, they immediately say "Yes, we know, we know you suffered at school when you were young" hehehehe those brats.
Anyways, let's stick to the happy memories of the agwa and forget about all other kinds of dates :). So let me show you how to make this easy dish.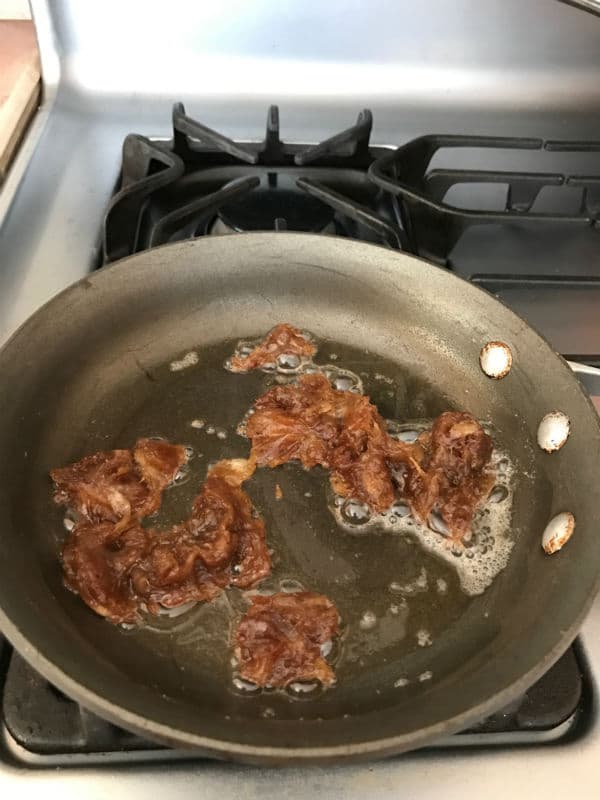 First add some butter and agwa, work the agwa a bit for less then 30 seconds to soften.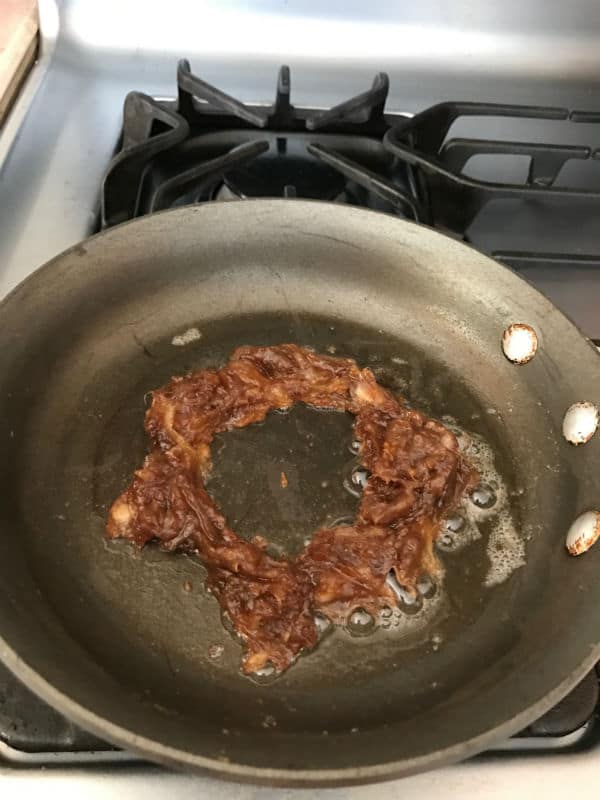 Shape the agwa into a ring with enough space in the middle to hold the egg.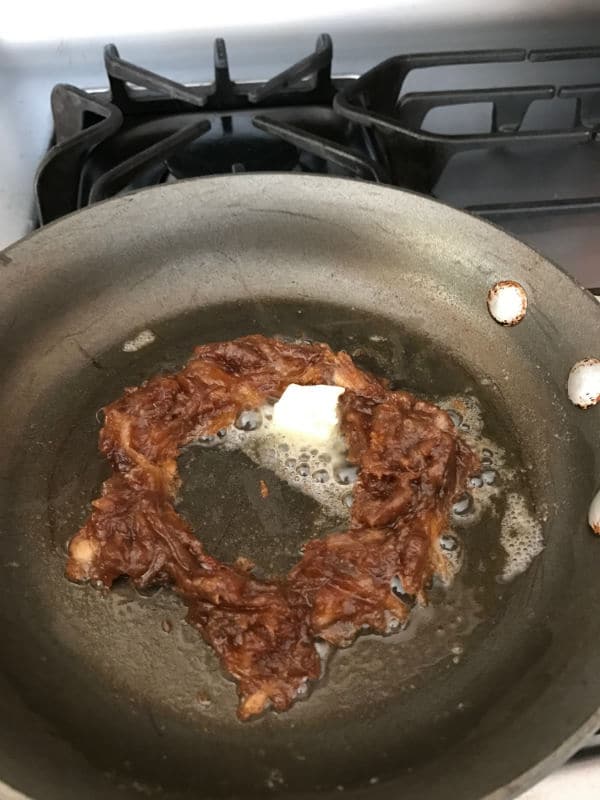 Add the remaining butter in the middle of the ring.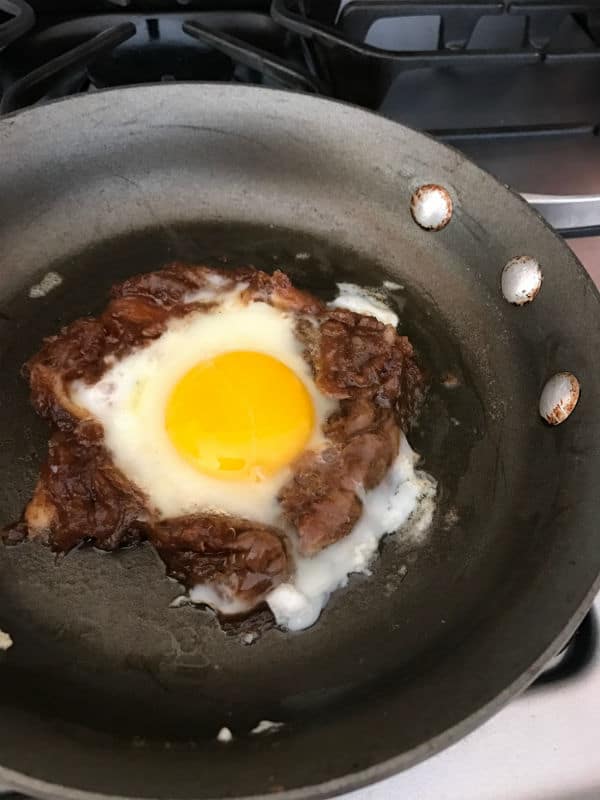 Turn heat to minimum,then gently and carefully crack an egg in the middle, if some of the egg white gets out, there is no problem you can cut it off later.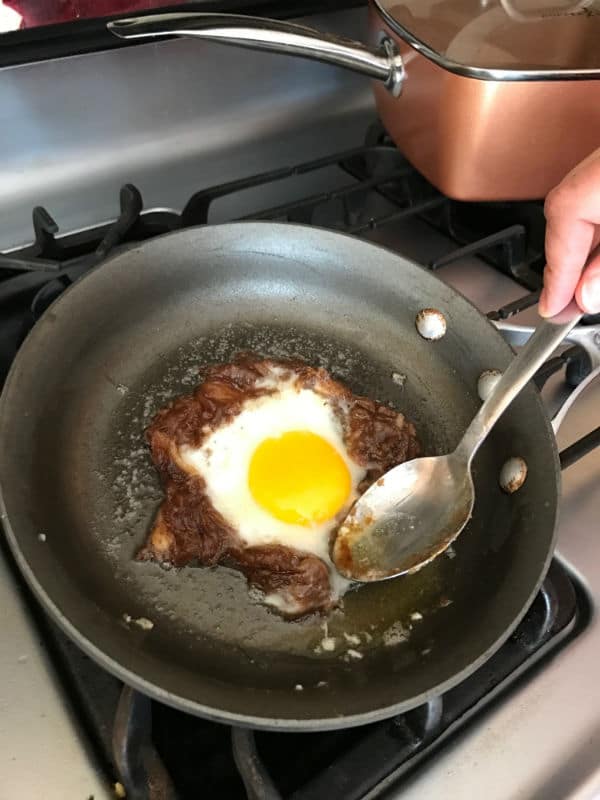 After almost 3 minutes most of the white will be set.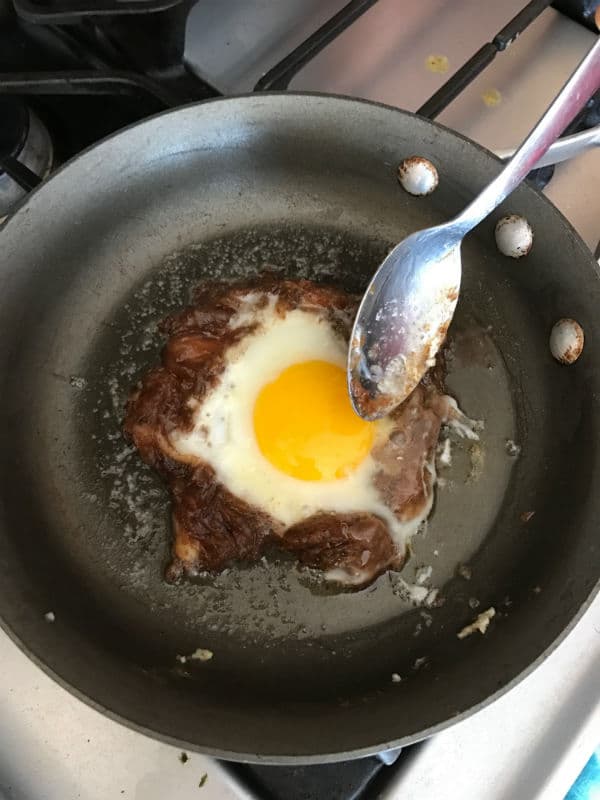 Tilt the pan towards you scooping the excess butter with a spoon and gently pour the hot butter over the uncooked white. Cook for another minute or so until you feel the whole egg is completely done.
To serve, sprinkle with black pepper or vanilla powder if you like. Serve hot and enjoy.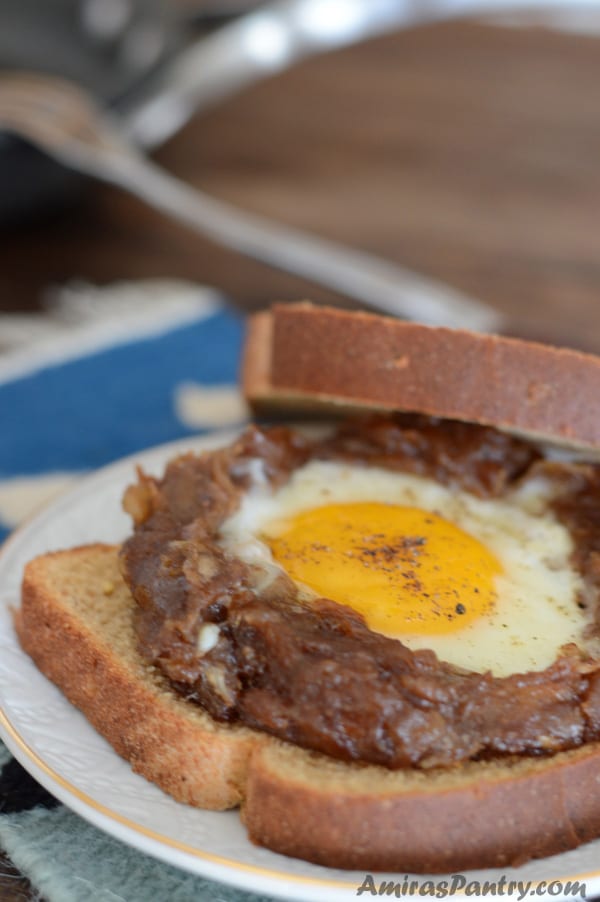 This dish is very good for breakfast, lunch or for a filling suhoor during the holy month of Ramadan.
I hope you'll like this recipe and please if you make this recipe, snap a pic and hashtag it #amiraspantry — I love to see your creations on Instagram, Facebook, Twitter
P.S.: Please excuse me for the coming two weeks, I am very busy getting everything ready for our trip to Turkey and Egypt, I am reading all your comments and emails. I may or may not have the time to respond promptly, but I promise when I settle down in Egypt everything will get back to normal. Than you for understanding, love you all.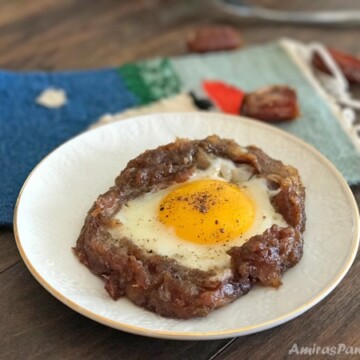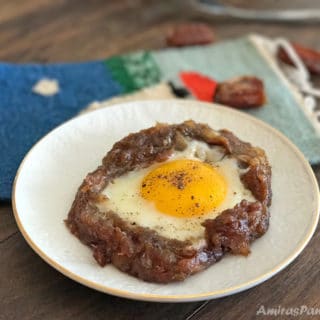 Eggs with Agwa
A sweet and spicy egg recipe for breakfast/lunch or suhoor during Ramadan.
Print
Pin
Rate
Ingredients
¼

cup

Agwa.

1

egg

, large.

1

Tablespoon

oil or butter.

A sprinkle of freshly ground black pepper.*
Instructions
n a skillet over medium heat, add ¼ of the butter/oil you are using and the agwa, work the agwa a bit with a spatula or a wooden spoon until soft.

Shape the agwa into a ring with enough space for the egg to get in.

Turn down the heat to medium-low and add the remaining butter/oil in the middle of the agwa ring.

Gently crack an egg into the hole in the middle of the agwa, cook for 3 minutes or until the whites are mostly set.**

Tilt the pan towards you and with a spoon take some of the butter and gently spoon it over the uncooked whites avoiding the yolk as it will cloud.***

When all the white is cooked sprinkle with pepper.*

Remove from pan leaving any excess butter/oil behind.

Serve warm and enjoy!!.
Notes
* Some people like adding vanilla instead of black pepper, also some like adding salt along with black pepper. ** You should still notice some runny whites around the yolk. *** You can of course scramble the egg along with the agra and call it a day.
Sign up and learn more about Mediterranean flavors
Don't want to miss a recipe? Sign up for the FREE Amira's Pantry newsletter delivered to your inbox with lots of tips and surprises! And stay in touch with me on Facebook, Twitter, Pinterest, and Instagram for all the latest updates.