Use seasonal fruits to pamper your guests in your next party, indulging together in this creamy fruity heaven. Finally a recipe for fruit salad for kids.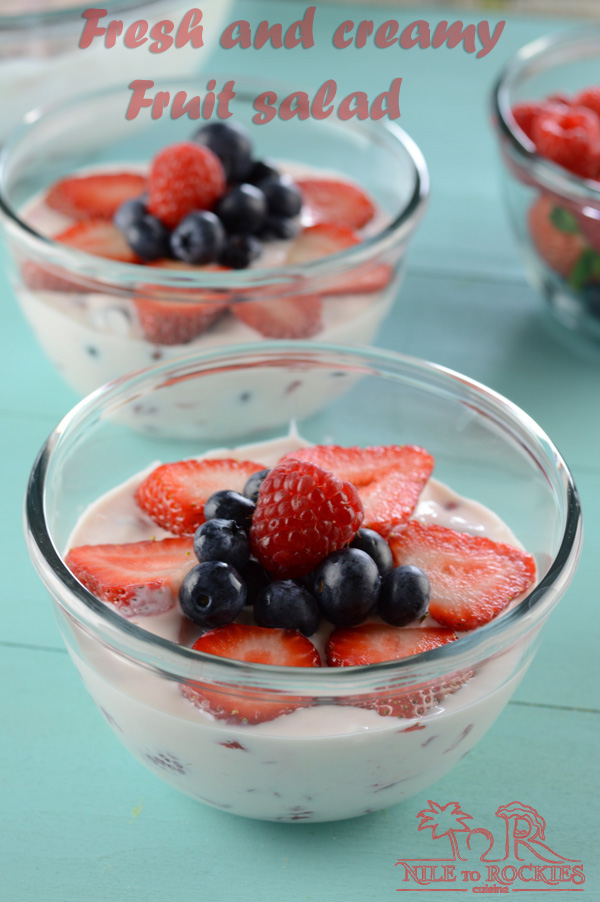 I do not know why it is super hard to persuade my kids to eat fruit salad in a bowl!! It has always been a challenge for me to encourage them to eat their fruits mixed together. Until, three months ago , we had my in laws and my mother in law's sister was with them. She is a great lady who were among the pioneer women to work in Kuwait as an engineer back in the old days.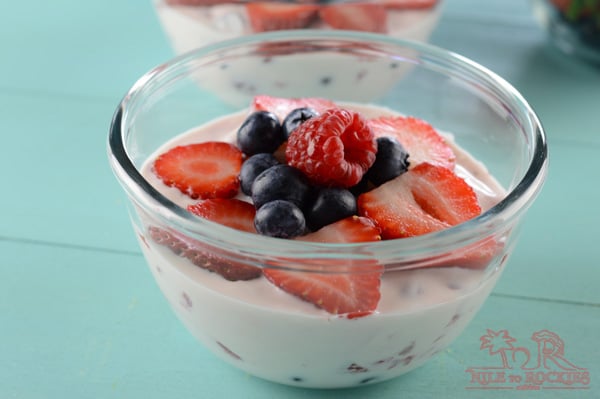 And OMG, she had many connections in Kuwait, and she was known by name as there were barely any engineer (woman) there. She knew every chef working in major hotels there, and with these friendships came a lot of delicious secrets. She told me some of these secrets .. yaaay 💃 💃, but unfortunately she insisted that I do not tell :(, which actually did not make sense to me as I love sharing good food recipes and good recipes should not remain a secret.. don't you agree?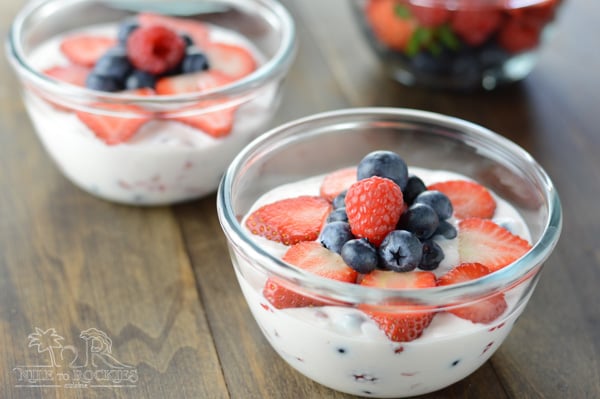 Well, one of those secrets which she did not make me promise to keep a secret, either she forgot or it is not a big secret😃, is how chefs make their creamy dreamy fruit salads in Kuwait and that it appeals to children so much that when she wanted her kids to eat a certain kind of fruits they do not usually like, she used to mix it in this creamy sauce and they eat it happily.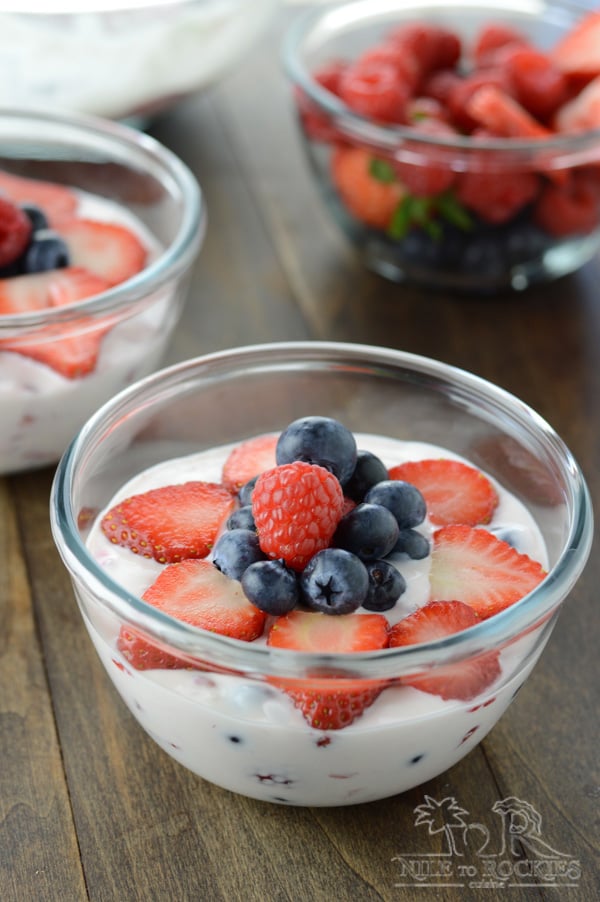 The secret to the sauce is using fresh cream and simple syrup, that's it. To decrease the amount of fat, I've used a mixture of table cream and sour cream then mixed in the simple syrup according to my liking. There is actually no right or wrong here just go with what you think is best for you and your family.
You are welcome to use any fruit combination you like fresh or canned, it will taste heavenly good both ways. I hope you'll try this creamy fruit salad recipe soon and tell me what do you think. See you next time have a wonderful day.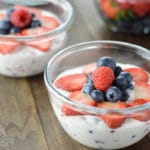 Fesh and creamy fruit salad
A creamy salad made with seasonal fruits and mixed with creamy sweet sauce.
Print Recipe
Ingredients
1

cup

of cream

you can use a can of table cream any brand like Nestle, found at Walmart.

2

cup

of sour cream.*

Simple syrup

adjust the amount to your liking, I've used 1.5 cup. Recipe below

2

Fresh raspberry pints.*

2

Fresh blueberry pints.*

1

lb

of fresh strawberries

washed and cut .**

To make the simple syrup you'll need

2

cup

sugar.

2

cup

water.

a pinch of vanilla powder

optional
Instructions
Start by making the simple syrup, in a sauce pan over medium high heat add the sugar, water and the vanilla, bring to a boil then reduce heat and continue simmering for 5 minutes more.

In a deep bowel, mix the sour cream, table cream and simple syrup very well together.

Mix in your fruits, leaving some for final decoration of the serving bowls.

Chill in the fridge for an hour.

Scoop in serving bowls and decorate with fresh fruits on top.

Enjoy!!
Notes
* The original recipe calls for equal amounts of table cream and simple syrup, to decrease the fat I've substituted sour cream for some of the table cream, but feel free to taste and adjust as you go.
** These quantities and kinds of fruits are all according to your liking so feel free to adjust everything according to your personal taste.
Need more fruity desserts: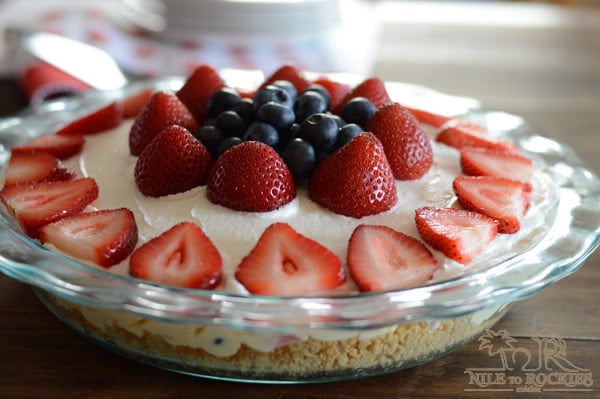 No bake mixed berries oreo dessert