Fluffy, delicious and melts in your mouth marshmallow fluff buttercream frosting.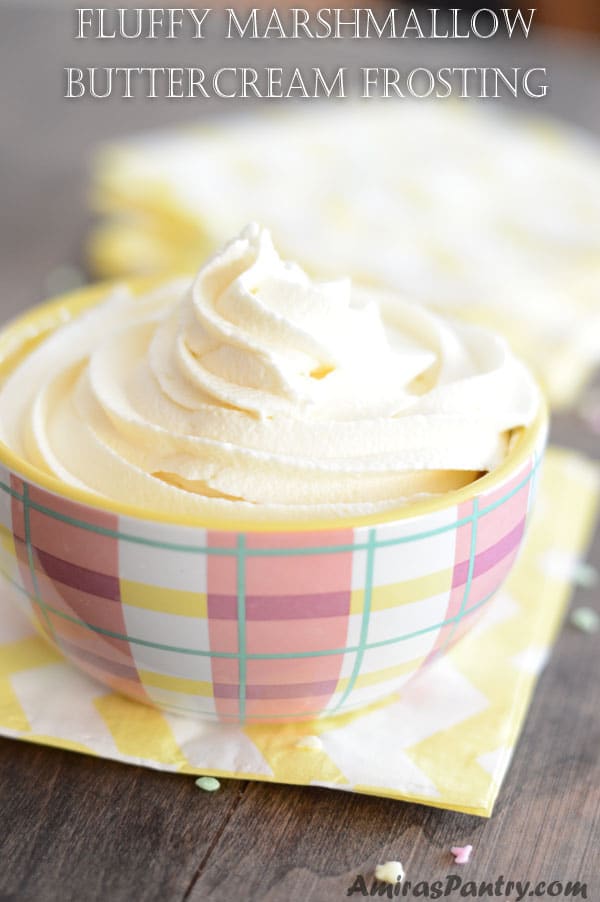 Marshmallow buttercream is something that I did not know it exists. A couple of months ago, I was in a birthday party and they had this super delicious cake. I, then discovered that this cake is covered in a marshmallow buttercream. It was so good that I kept searching for a recipe and trying here and there to get to the level of taste and consistency that I like.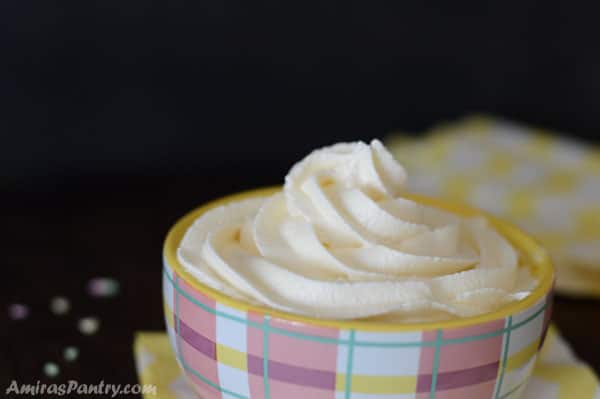 I've never actually liked marshmallows!!! yep, I like it only roasted but I am not the kind of girl who opens a bag and gulping marshmallows just like my kids do. But the marshmallow cream is another story. I can open a jar of marshmallow cream and eat it all by myself.
Aaand I am not fond of buttercream either, can you believe how miserable I am? :). I grew up with cakes that were frosted mostly with whipping cream. May be that's why I love whipping cream so much. Cakes covered with buttercream are more beautiful and the decoration is sturdy and limitless, I know but it is too sweet and too buttery. whipping cream is much lighter but unfortunately does not hold its shape for long. I'll keep developing until I reach something good enough to share with you guys.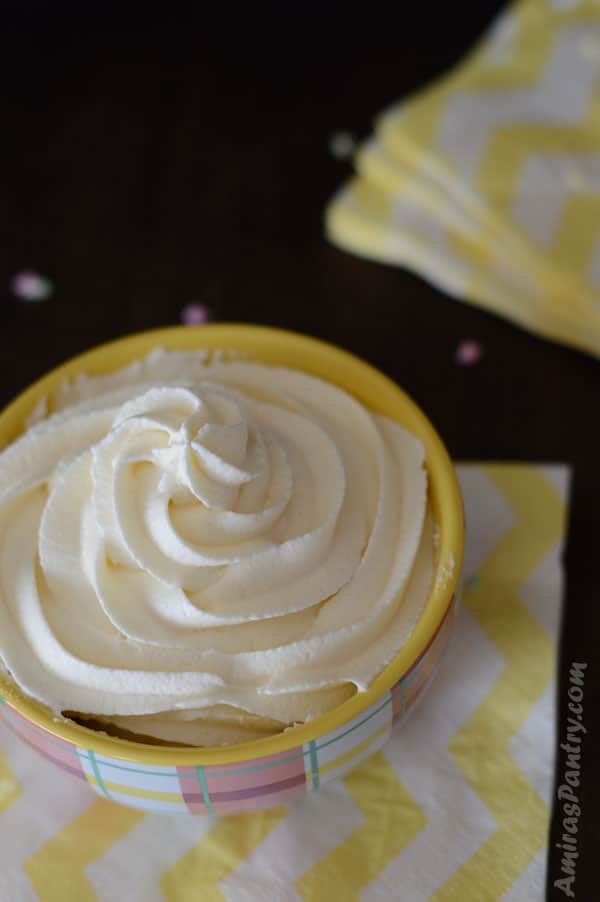 Anyways, this was really a fantastic recipe that I've found in allrecipes, but still did not have what I was looking for. Then I started experimenting by stirring in more of the marshmallow cream and changed a bit until voila.
I've started as usual by creaming fat and sugar.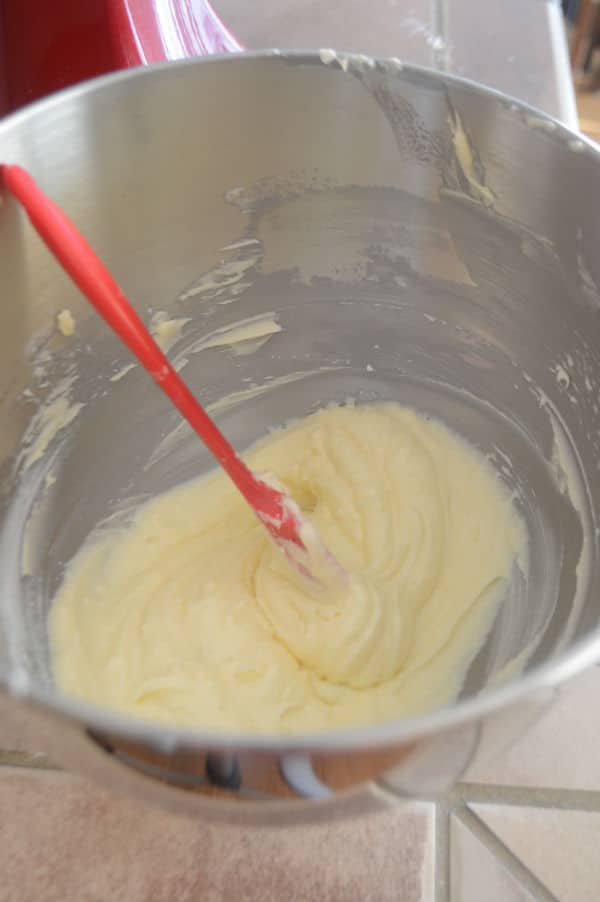 And here kept mellowing it until it got to the taste I liked.
This frosting was perfect for piping, however you can make it stiffer by adding more sugar. Say you want to make a sturdy buttercream flowers with details and stand out stiff petals. But for me this worked very well over cupcakes.
You should see the look on my kids' faces when they tasted this, they fell in love immediately.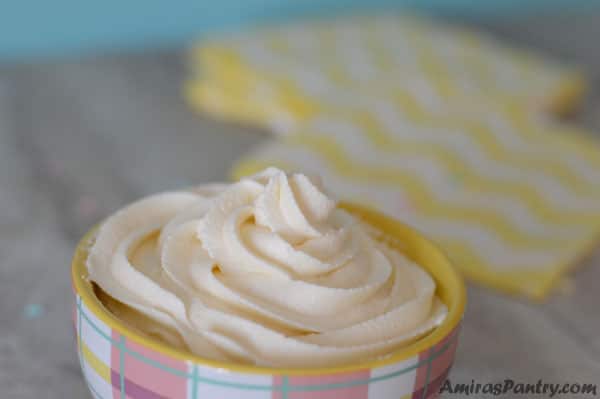 A final note: I've used shortening along with butter for this recipe for a firmer, more sturdy frosting. But feel free to use all butter which I do prefer taste wise. This recipe was enough to generously frost 24 cupcakes.
I hope you enjoy this recipe and give it a try when you need frosting…. Until next recipe.. enjoy your food.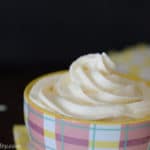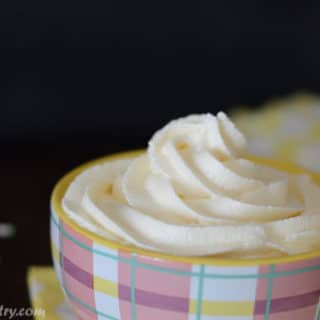 Marshmallow Buttercream frosting
Ingredients
1/2

cup

butter

softened.

1/2

cup

shortening.*

3/4-1

cup

powdered sugar.

1

marshmallow cream.**

13 oz

1 1/2

teaspoon

vanilla extract.***
Instructions
Cream butter and shortening with an electric mixer on medium until fluffy.

Gradually add the confectioners' sugar, about 1/2 cup at a time.

Add vanilla extract and mix.

Fold the marshmallow creme into the frosting until incorporated.

Makes enough to generously frost 24 cupcakes.
Recipe Notes
* You can use butter instead of shortening, but shortening makes it more firm to be used in decorating.
** I've started with 7oz jar then tasted and kept adding marshmallow cream until I was satisfied with the taste.
*** You can also use almond extract.
*** To make Mocha Marshmallow frosting, add cocoa in with the powdered
sugar and a bit of espresso powder.

Need more desserts? click here to view all
Meanwhile here are some delicious treats for you.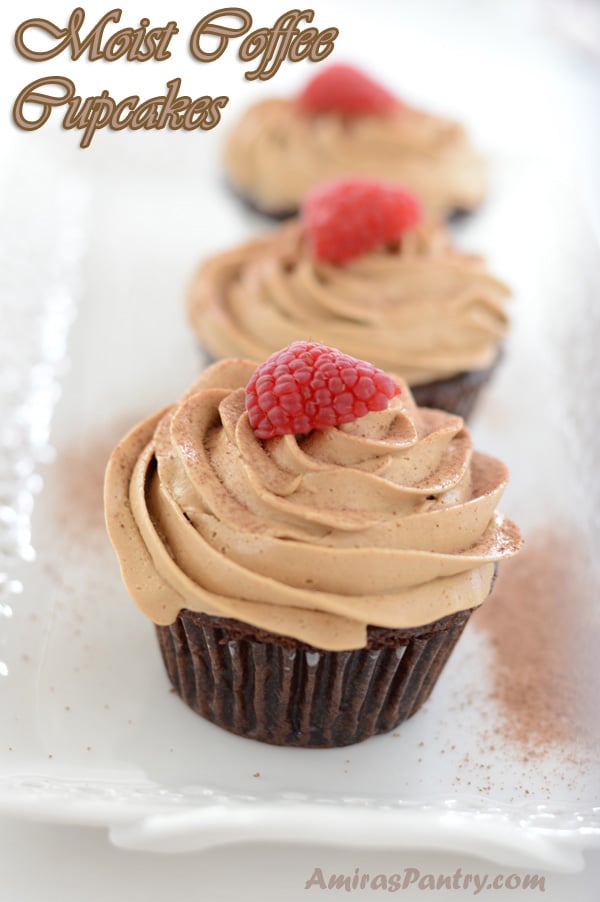 Coffee cupcakes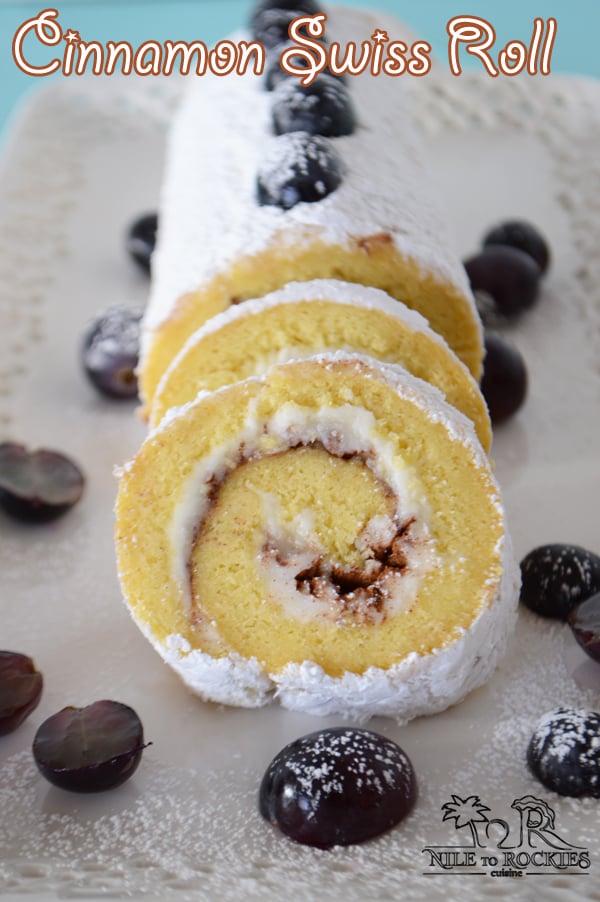 Cinnamon Swiss roll