A Mediterranean kale detox soup, the ever popular Egyptian Lentil soup got even better with this twist.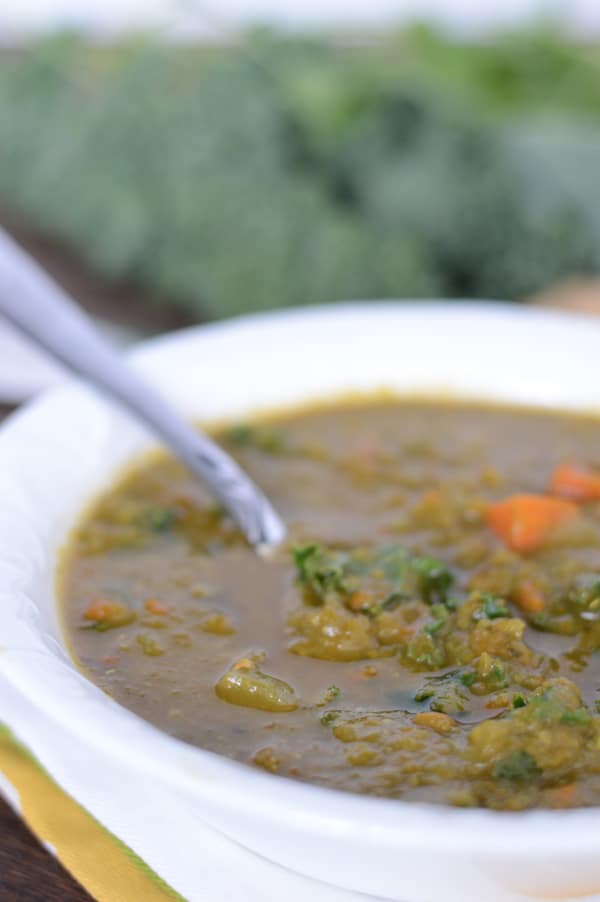 Next time, try this instant pot chicken and potato recipe.
So, you probably wanna start the year with good behavior!!. After indulging in so many cookies and desserts this holiday season, it is time for healthy eating and may be  some detoxifying.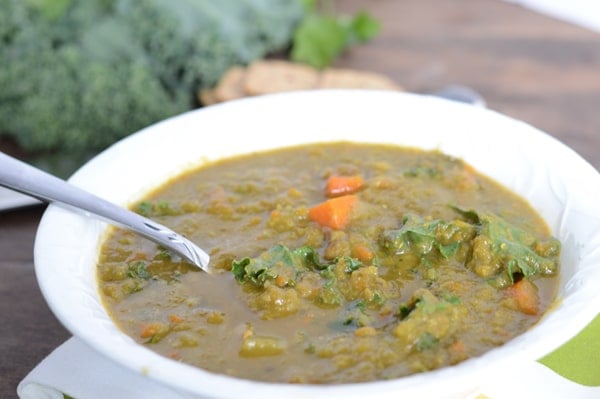 This is a twist to the original Egyptian red lentil soup that I grew up gulping, specially in the cold months of winter.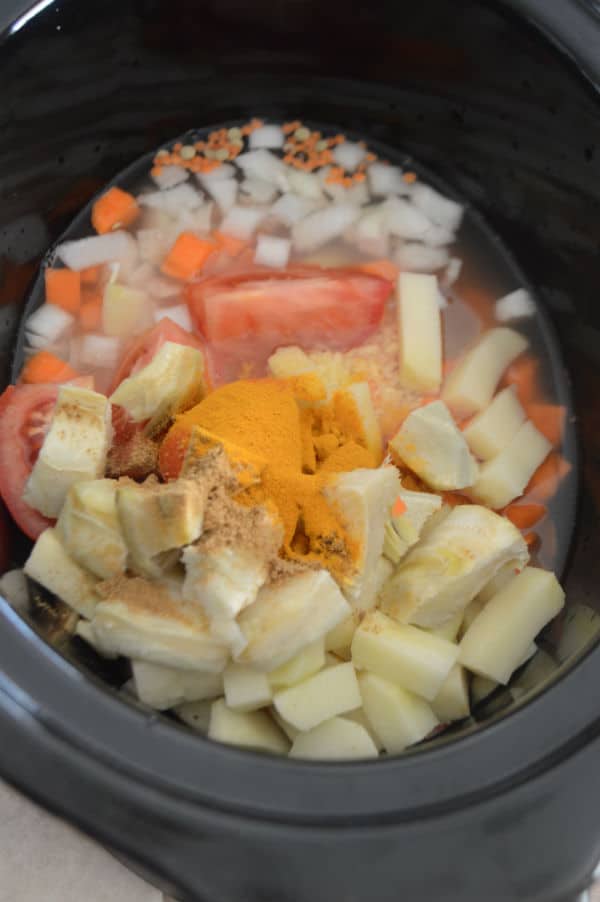 After a serious debate between me and myself 😊, we both reached a verdict. To sugar or not to sugar? Well, I think we need to let loose and enjoy time spent and food eaten with our family and friends. Simply consume everything in moderation.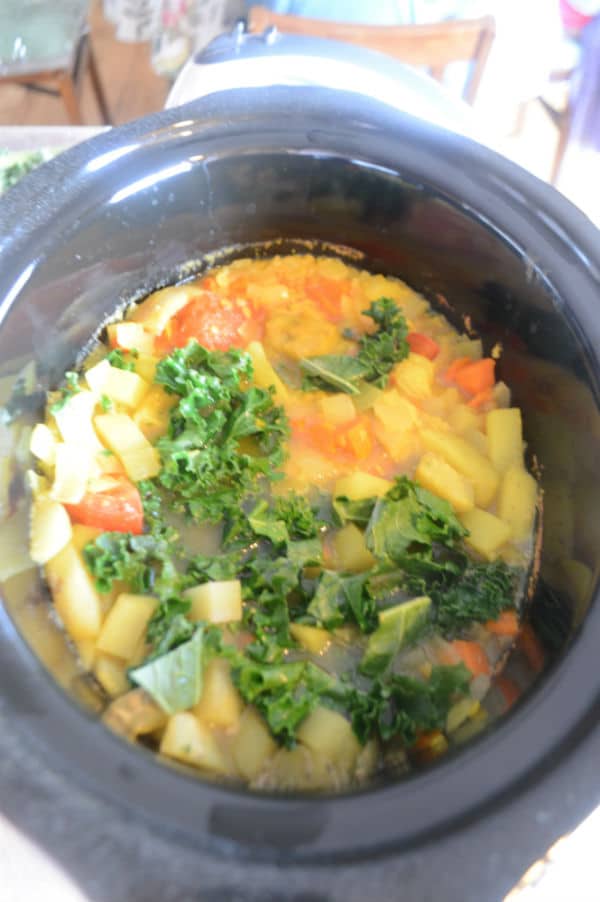 So this easy slow cooker version of the lentil soup is not only detoxifying, but also filling, delicious, fully packed with nutrients and the best part is that it only takes 30 minutes or less of your time, which is basically the time needed to peel and chop the vegetables.

And kale, I've had hard time to accept this earthy wonderful leafy green but I am getting better. So if you are like what I used to be, you may want to fully cook and fully blend this soup so you'll not have to chew on the leaves.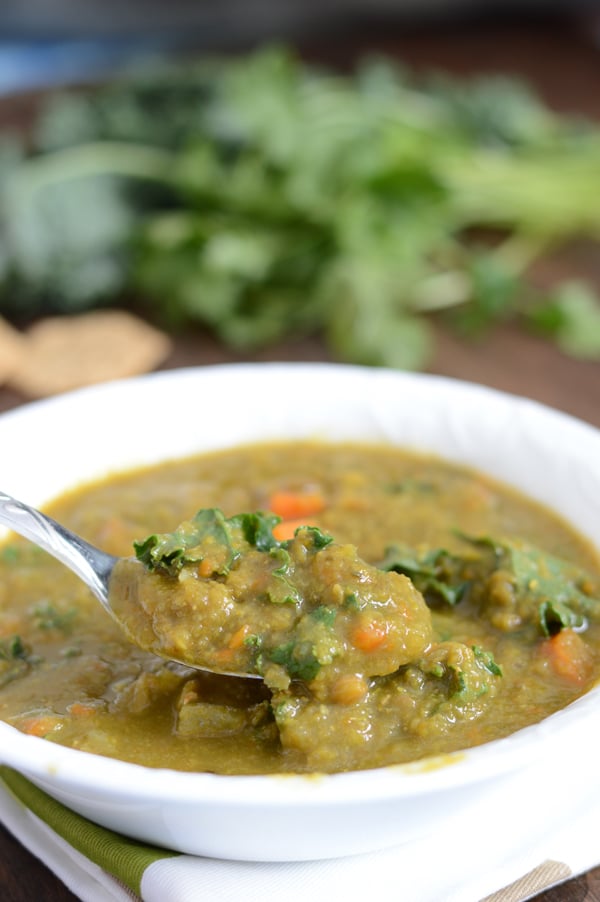 This soup has so many detoxifying agents. We'll start with two types of lentils green and red. Then topping that with some awesomeness coming from carrots, tomato, onions, garlic, artichokes, potato. Adding to those some spices like cumin and turmeric then finishing this whole thing up- in my plate- with a touch of cayenne, mmm so delicious. It is so easy to make but it requires a bit of front-end chopping to prep the veggies and that's it.
Did I lure you enough? I hope so. Have a good week ahead lovlies 😍.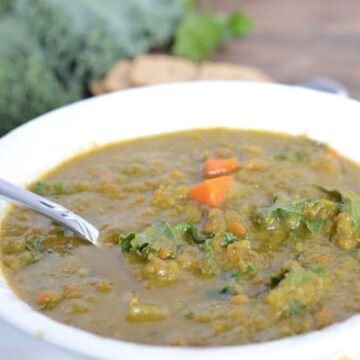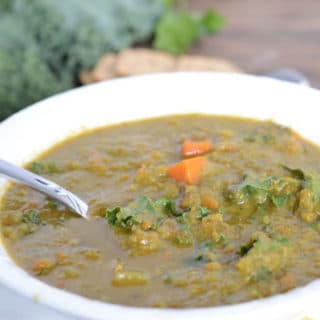 Ingredients
¾

cup

green lentils.

¾

cup

red lentils.

1

onion

chopped.

1 ½

cups

carrots

peeled and cubed.

2

cups

potatoes

chopped.

3

cloves

garlic

minced.

1

medium tomato

quartered.

½

cup

artichoke

cubed.

6

cups

vegetable or chicken broth.

1

teaspoon

cumin

ground.

1

teaspoon

turmeric

ground.

Salt to taste.
Near the end of cooking we will add
2-3

cups

kale

chopped

1

cup

cilantro

chopped
Instructions
Put everything except kale and cilantro in the slow cooker.

Cover and cook on high for 2-3 hours or low for 4-5 hours.

Before the end of the cooking, add chopped kale and cilantro.

Let it continue cooking for another 30 minutes to an hour depending on how you like the kale.

Using the Immersion hand blender,blend the soup in the slow cooker until semi smooth.*

Serve hot, and adjust the salt to your taste. **

Serving suggestions: served with garlic bread or some crackers.

Enjoy!!
Notes
* You can use the ordinary juice blender, pulse until you reach the consistency you like, I like mine a little lumpy.
** I added cayenne pepper to my plate for more detoxifying .
Sign up and learn more about Mediterranean flavors