Healthy Mackerel recipe with tamarind to boost your immunity. Recipe adapted from the book Nourish -the cancer care cookbook.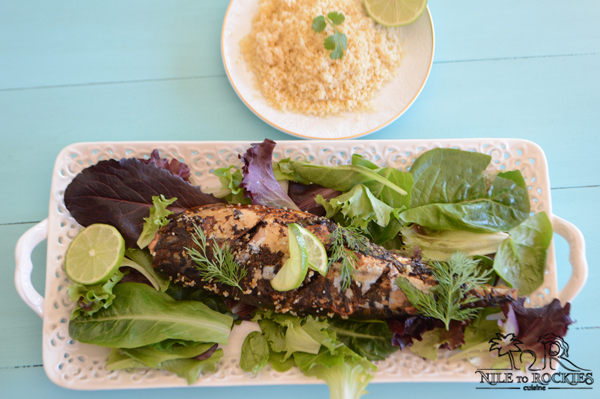 Delicious Mackerel packed with Omega-3 essential fats with a healthy sour tamarind marinade.

This post might be a little sad or a little too much for some of you, so to save you the drama, you can jump to the recipe directly here.
A few weeks ago we received this traumatizing news of my dear mother in law - a breast cancer survivor - being diagnosed with lung cancer. This monster has returned but this time, it is closer to her kind heart.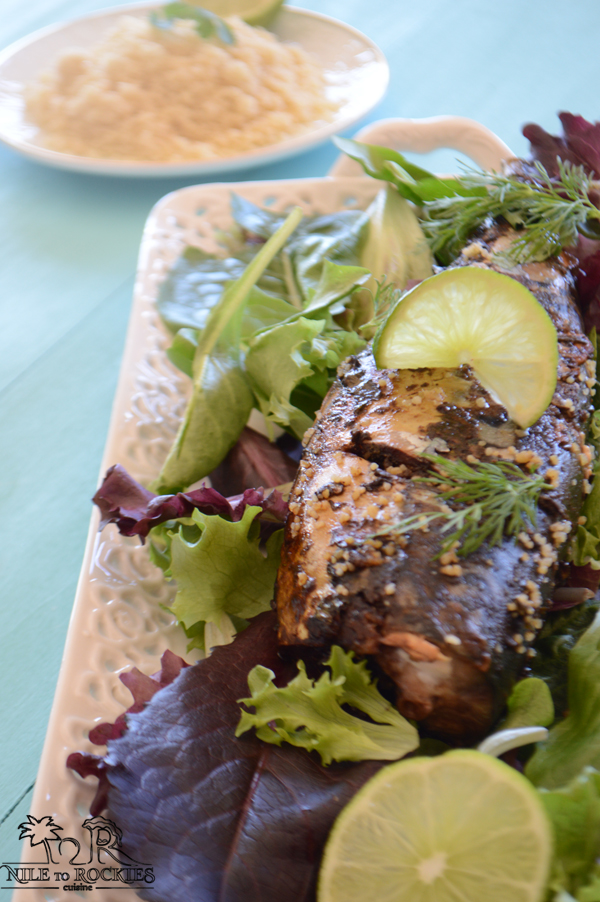 Cancer is a scary word indeed, for me, it means long chemo therapy, long suffering, hair loss, weight loss and finally life loss😨. This scary beast has been chasing my family since I was almost 7 years old. I have a family with a long history of cancer battles, most of them, unfortunately are lost battles, I've seen so many late diagnosis and so many lives taken, and I figured out that my turn will come sooner or later.

What is so scary for me, is not the death itself, we are all going to die anyway, but how cancer depletes the body and how it sucks the life out of human beings. This is really what horrifies me the most. I was talking to my kids about the circumstances, when my eldest said in a sad tone, no I do not want to loose another one of my family , referring to the fact that we are still dealing with the loss of my father and my brother in law both in one month, then he said we have to do something, I need to think of a remedy, I need to rid the world of cancer.
His determination, his high hope and his faith really moved me and I decided to educate myself, to read about the beast, to face my fears and may be me too can help.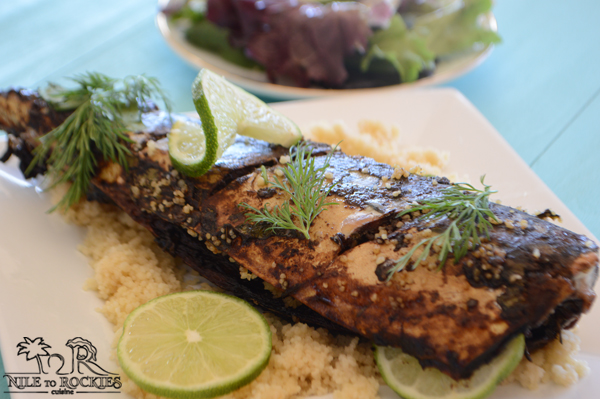 So far I've learned that cancer is happening to all of us everyday,I've learned that those with healthy immune system can destroy these cells, and those with weak immune system cannot. In short, cancer is just how your body is telling you that there is something wrong going on, it is how your immune system is screaming telling you " you are abusing me and you should stop". But how to stop? this is the big question.

There are so many things you can do to help your body starve cancer cells, starting with the shampoo you are using, the cleaning detergent, relaxing, meditation,.... and the most important part is what and how you feed this body. FOOD MATTERS in cancer fighting/preventing, it really matters.
So if you are fighting cancer, caring for a fighter, or just want live the rest of your days on this earth happy and healthy, learn how to help your body fight, join us in this long and tiring - but rewarding In Shaa Allah- journey to beat the heck out of this mean bunch of cells. I will post recipes packed with anti cancer agents to help you through, I've created a category named - anti cancer, and I've created this board on pinterest where I will pin every resource, every recipe I get my hands on to spread the spirit of fighting and never loose hope. We will be waiting for your encouraging words, thoughts, stories and prayers.
Today's anti cancer recipe is inspired from the book Nourish, I've tweaked it a little to suite our taste. According to the book, tamarind is important for supporting bowel health and stabilizing blood sugar and it contains antioxidants other nutrients known for anticancer properties. Mackerel is rich in omega-3 which is good for your health.
Please consult with your doctor first, as some cancer types feed on omega-3.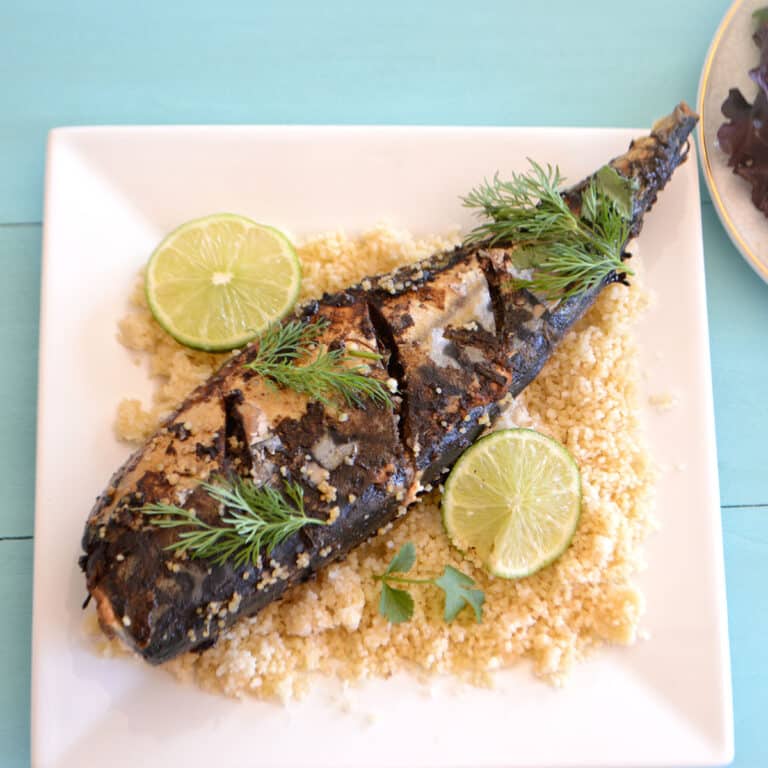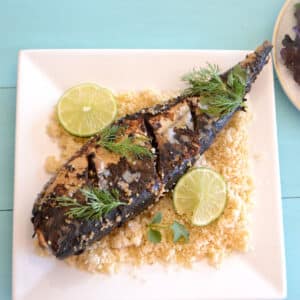 Mackerel recipe
Healthy Mackerel recipe with tamarind to boost your immunity. Recipe adapted from the book Nourish -the cancer care cookbook.
Print
Pin
Rate
Ingredients
1

mackerel

head removed.

1

Tablespoon

olive oil.

1

Tablespoon

minced garlic- about 3 large ones.

1

Tablespoon

tamarind paste.

1

Tablespoon

dill.

1

teaspoon

fresh ginger.

¼

teaspoon

cayenne peppers .

¼

teaspoon

cumin powder.

⅛

teaspoon

salt - or to taste.

¼

cup

fresh coriander- chopped.
Instructions
In a bowl combine all ingredients without the fish and mix very well.

With a sharp knife, slash the mackerel on each side.

Coat the fish thoroughly on both sides adding the marinade mixture in the slashes with your fingers.

Bake in a 350F oven for 20-25 minutes or until done.

Serve with brown rice.

Enjoy.
Sign up and learn more about Mediterranean flavors