Bored of the same old well known shashouka (Shakshuka) recipe, search no more, because with this fave beans shakshouka, it is time to redefine Shakshouk, it is time to redefine breakfast.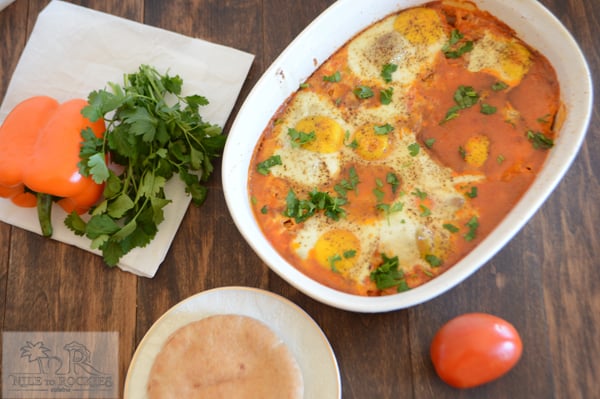 What do you think of when the word Shakshouka comes to mind? eggs poached, or scrambled , in tomato sauce with onions and may be bell peppers, the same old Arabic/Middle Eastern breakfast idea that wowed you at first then may be you got bored of it.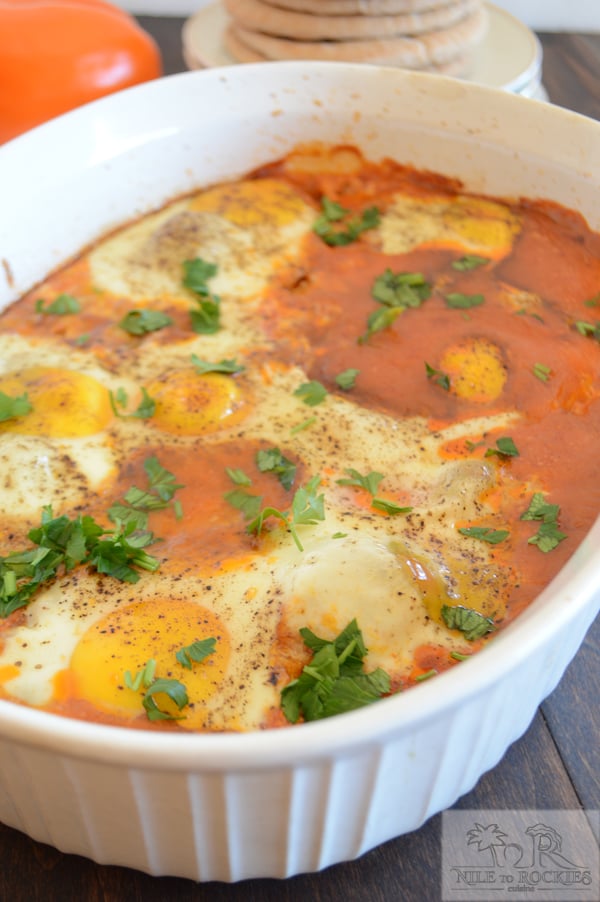 Eggs are one of the most frugal, most versatile protein out there, but the problem is that we get bored so easily from it. Shakshouka is a very well known traditional breakfast egg recipe in the Middle East, but after enjoying it for the first 5-10 times, you get bored.. human nature, so let's twist it a little to make it less boring each time you make it.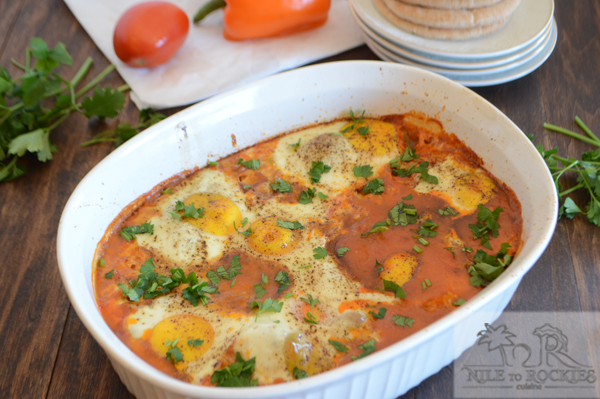 Let's first use diced tomato instead of tomato sauce to give it more texture, you can also use chili peppers to add some heat, from there let's work our way up and add some beans to the sauce, I've used canned fava beans, or you can make your own foul/ful, you can use your favorite bean, thinking garbanzo may be?. Actually, you can add a different kind of bean each time you make it!! how about that?.
Adding beans to the Shakshouka plate not only increases the nutrients, but also increases the flavors, makes it a filling recipe which then leads to the fact that it becomes not only a breakfast dish but a lunch and dinner as well. Make this shakshouka with some green salad or may be this aubergine salad, and you have a complete meal that will satisfy you and leave your taste buds happy.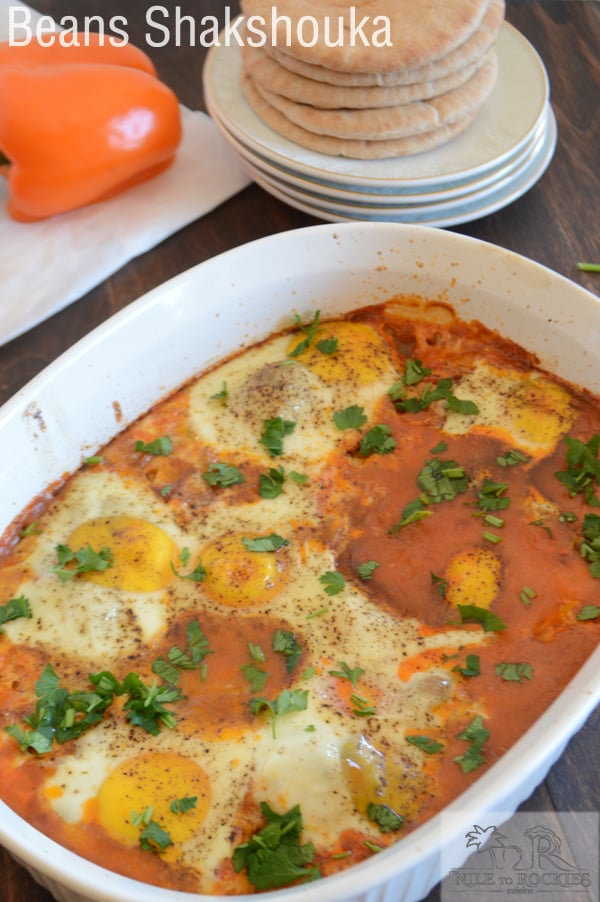 Crack eggs according to your party size, I've cracked 7, we are five plus 2 extras, I sprinkled the top with some salt/ pepper and a dash of cumin too. Served this with falafel, pita bread, tahini sauce and some green salad, and let me tell you we were so full that we could not budge😋. I hope you'll like this simple, easy recipe and I hope you'll give it a try. Enjoy!!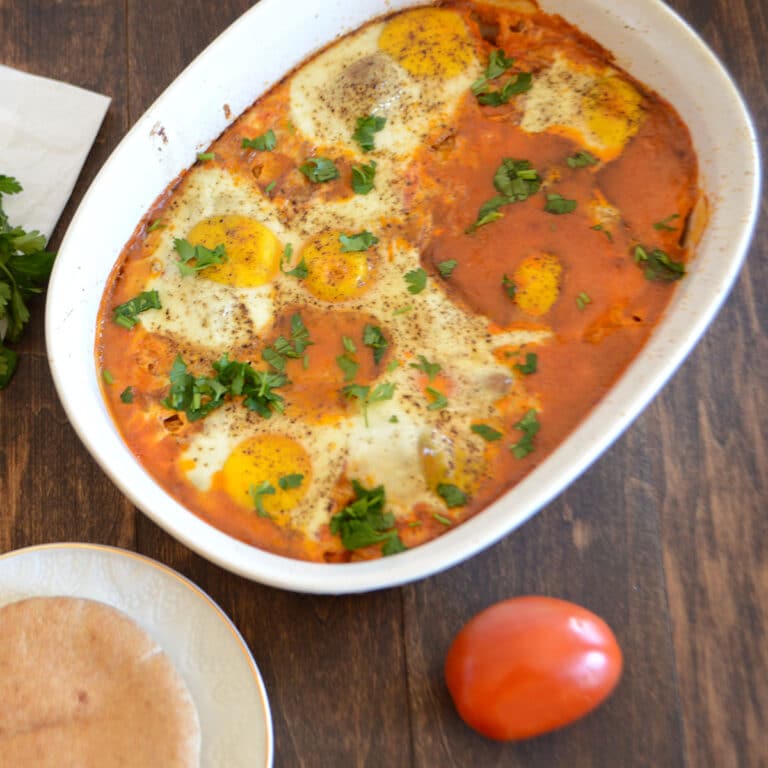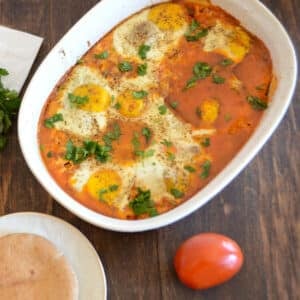 Ingredients
1

can fava beans - or any beans of your choice or may be make your own.

3

Tbs

olive oil.

3

roma tomato- diced.

1

medium yellow onion- chopped.

1

cup

diced bell pepper - any color or combination.

salt/pepper.

7

Eggs

or any amount according to your party.

½

teaspoons

cumin powder.
Instructions
1- Over medium heat, saute onion in olive oil until fragrant, add diced tomato, stir for another minutes then add the bell pepper. Season with some salt and let it cook for 3-4 minutes, turn off the heat.

2- In an oven dish add the beans can, then top with the veggies you just sauteed.

3- Crack the eggs on top, sprinkle with salt/pepper and some cumin powder.

4- Bake in a 350F oven until done, takes about 30 minutes for the eggs to be totally hard.

Enjoy!!
Sign up and learn more about Mediterranean flavors