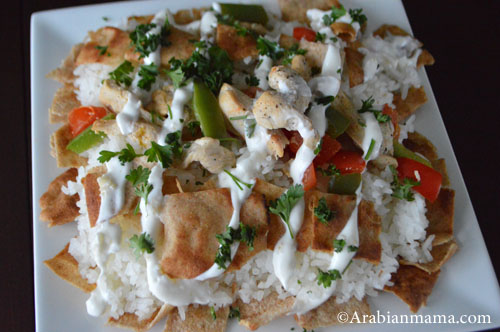 This is by all means a very easy and delicious fatta, shawarma and chicken recipe so consider it a 3 in 1 recipe. You can never go wrong with this one it is a FOOL PROOF recipe. This dish should be served with yellow basmati rice but I tweaked it to suite my family.
You'll need:
1 pound of boneless skinless chicken breast.
1 cup – or more- white vinegar
1 medium onion sliced.
salt and pepper to taste.
1 medium red/yellow/green bell pepper- cubed.
2 cups of cooked basmati yellow rice- yellowed with curry or turmeric.
2-3 flat bread or pita bread.
2 garlic cloves- crushed.
2 Tbs of butter or olive oil.
For the yogurt sauce or toomeya:
1 cup of plain yogurt+ 1tsp of low fat mayo + 2 crushed garlic cloves and salt and pepper.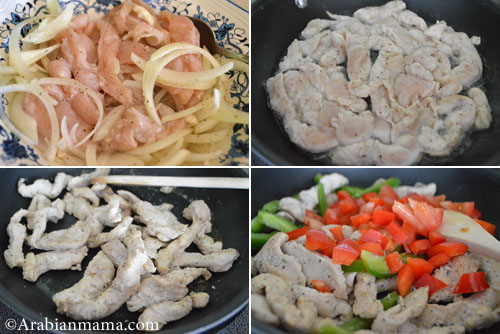 Cut the chicken breast in strips then put them in a deep dish, add onion rings, salt and pepper then mix well. Cover with white vinegar and refrigerate over night.
In a skillet over medium heat cook the chicken strips- discard the onion and the vinegar- until it is white and has no more water dripping from it. Add the bell pepper and cook for 5 minutes.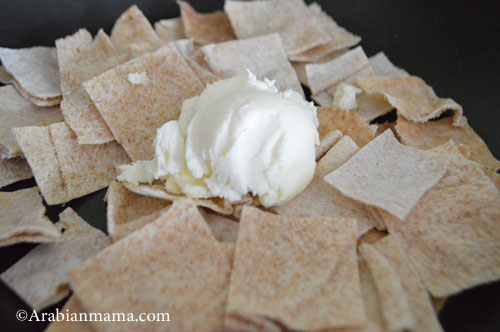 In another skillet add butter to the bread – cut the bread in squares- and add the garlic until bread is crunchy.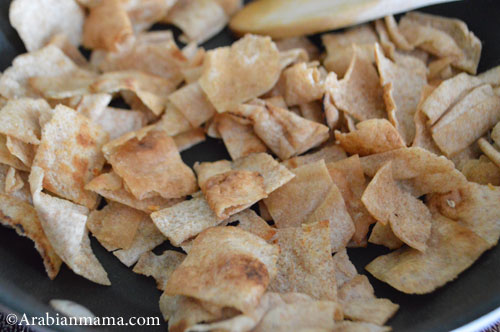 You can melt the butter and mix it well with the bread pieces and garlic then toss them in the oven for 5-10 minutes until golden and crunchy.
For the toomeya just mix the ingredients well.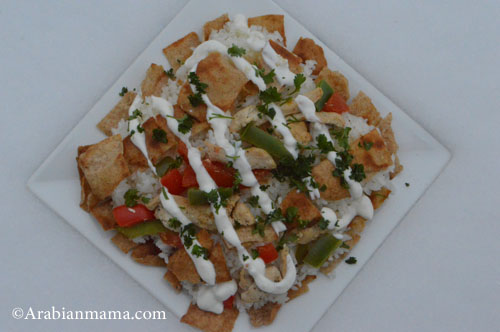 To assemble:
In a platter, arrange the bread pieces first leaving some for garnishing then add the rice and then top with chicken and pepper mix. Top with the toomeya or yogurt sauce and garnish with some more bread.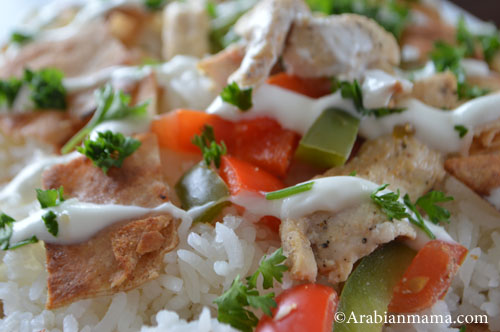 Now you've got yourself a heart warming Arabian meal that will impress almost everyone. Bon Appétit