Textured, flavorful and colorful, this healthy easy to make salad is a wonderful side dish for chicken or steak, and makes a fantastic vegetarian entree.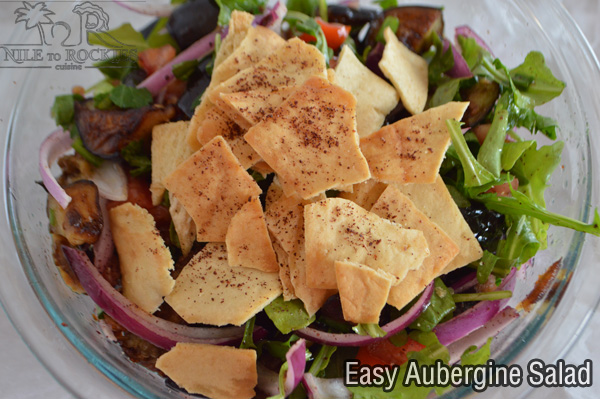 I've been trying to eat healthy and exercise as much as I can. Trying to limit processed food, dinning out and limiting carbs in my diet – which is super hard for a carb lover like me- hoping that I will shed off some weight and live a healthier life.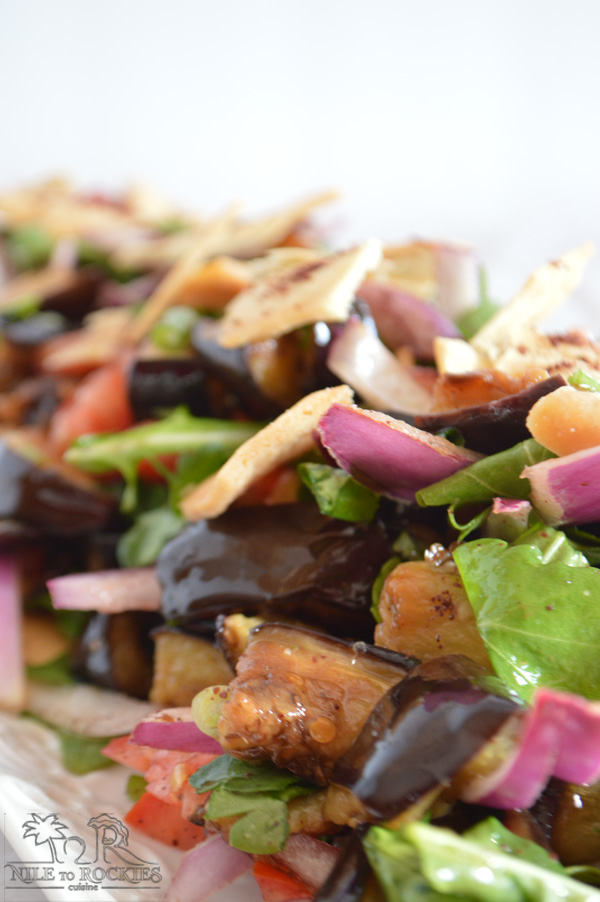 Last week, out of socializing more with my friends and let the kids out with their friends, we had to dine out in a famous restaurant and let me tell you it was a bad idea 😭. We were a big group so we could not find reservation at once we had to wait for two hours and kids started squirming, they were all hungry… super hungry.

We were there and it was very very crowded that it was hard to hear the one next to you. We've placed our orders, the waitress was so rude!!! but we decided not to make a problem as it was so tense and stressful already with the kids literally screaming for food!!!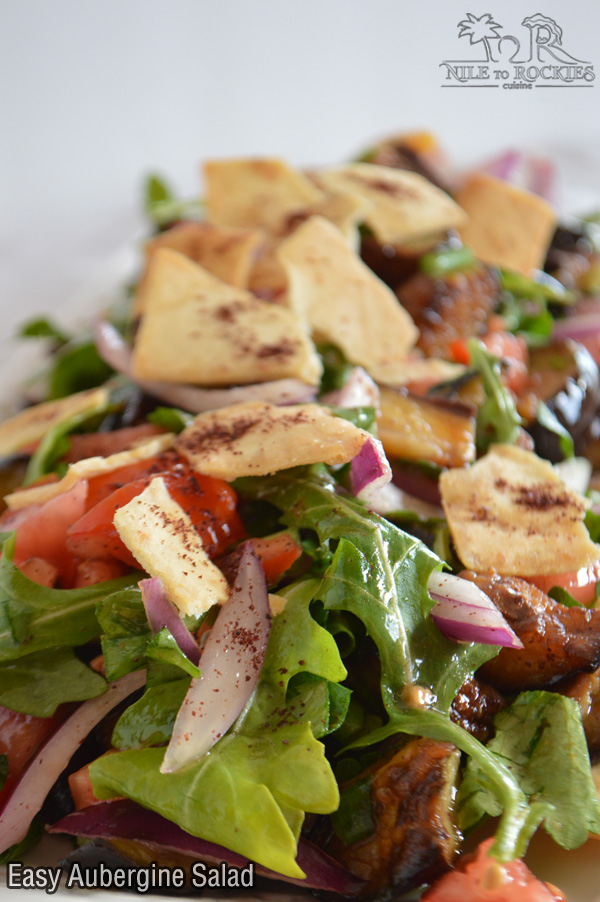 After another hour we had our food and my poor little 5 years old got his last, which made him cry every time he sees a plate coming but not placed in front of him, poor thing, we all kept offering him food but he insisted on eating from his own order.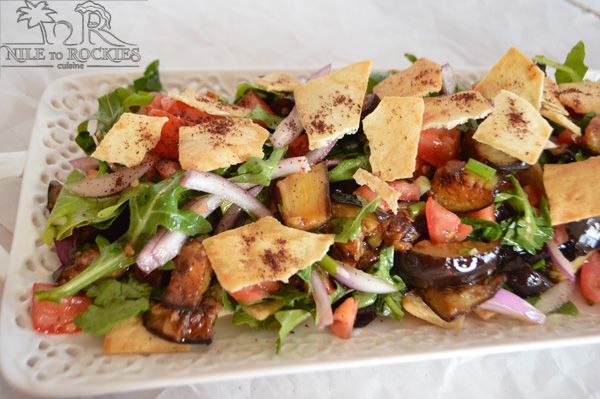 After finishing my plate and even licking it out of hunger, I felt so dizzy and I was about to drop unconscious.. I dragged myself out of the place to get some fresh air. It was so crowded that I felt there is no oxygen in there. My stomach kept hurting me all night and I had a terrible heartburn.
Morals of the story : First, never dine out in such crowded places even if it was the last place on earth. Second lesson learned, do not dine out these days when you are in the process of cleaning your system, it does not worth it and homemade food is much much better for you.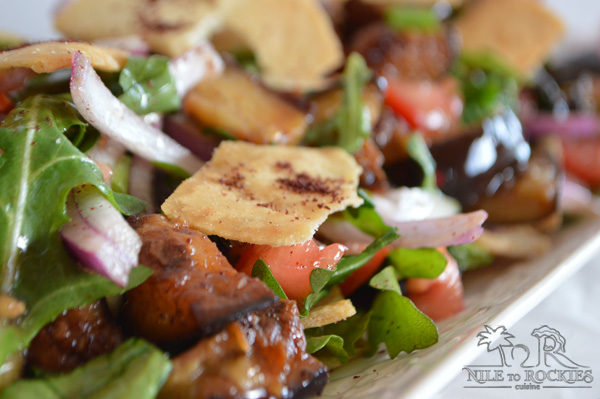 Here is a very nice and easy recipe to help you eat cleaner, if you are like me in the process of cleansing your body. This salad is a meal by itself, filling and flavorful. Serve as a side dish with your favorite protein or just have it with eggs for lunches or meatless dinners. We've had it for dinner with some ful medammes and it was delicious. Pita chips are a must in this recipe so do not think of skipping it, I hope you'll like this recipe and have the chance to try it soon.
Till we meet again, eat healthy and Enjoy!!!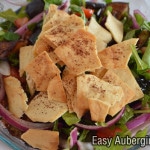 Easy aubergine salad
Ingredients
1 1/2

lb

aubergine.

6

Tbs

olive oil - divided.

2

medium tomatoes - diced.

1

medium red onion- sliced.

2

c

baby arugula.

1/4

tsp

sumac.

1/2

c

diced fresh parsley.

1/2

c

green onion- diced.

1/4

c

lime juice.

Salt - to your taste- I've used 2 tsp.

2

c

Pita chips - use more or less depending on your liking.

optional : 1/4 tsp crushed red chili flakes.
Instructions
Dice the aubergine and sprinkle with salt, toss to combine.

In a bowl combine the red onion rings with sumac and chili flakes, let it set until you finish cooking the aubergine.

in a skillet over medium heat, add 3 Tbs olive oil and saute the aubergine until it gets the desired color.

In a separate bowl combine arugula, parsley, green onions and tomato.

Add the aubergine, then add the remaining olive oil and lime juice.

Combine very well and check the salt.

Cover and refrigerate for 2 hours at least.

When you are ready to server top with pita chips and some more sumac for added tartness.

Enjoy.