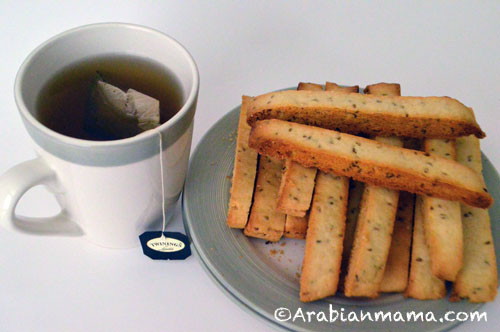 Anise biscotti is one of the most popular, filling and warming winter biscuits in most Arabian countries. It is almost in every body's home and it is sold in all Egyptian bakeries. When you bake those darling biscotti it fills your home with the comfy aroma of anise aaaaaah. We usually have them with tea but of course they are delicious we coffee too.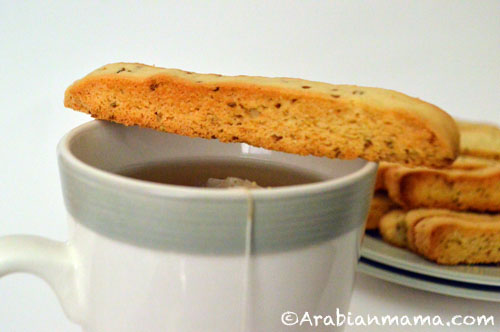 Here is what we will need:
4 cups of all purpose flour.

4 large eggs.

2 Tbsp roasted anise seeds.

1 cup of canola oil.

1 cup granulated sugar.

1 Tbsp baking powder

a pinch of vanilla.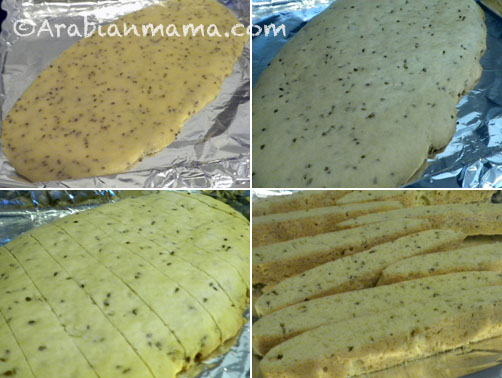 Preheat oven to 350 degrees F. Line 2 cookie sheets with parchment paper or foil.
In large mixing bowl, beat the eggs,vanilla and sugar until you get a nice thick mixture. Then add the oil and continue to mix and then add the anise seeds.
Add the flour and baking powder and mix well. Bake about 20 to 25 minutes or until golden brown.
In a prepared baking sheet form the dough into logs and smooth with your oil moistened fingers.
Let it cool for about 10 minutes then cut it into 3/4-inch thick stripes.Place slices on cookie sheets side by side. Bake or broil until golden but watch out if you are using the broiler. Turn the slices on all sides and bake until all the sides get this golden brown color.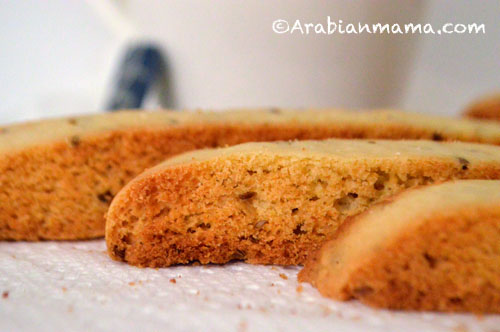 Let it cool on a rack. Enjoy the relaxing smell of anise with a hot cup of tea/coffee.