Kabsa is an amazingly flavored rice dish that can be made with chicken, beef or lamb. An aromatic rice pilaf one pot meal from the gulf area.
It is like having a flavorful rice and chicken kebab, all made in one pot. An exotic Saudi rice dish served with raisins and almonds.
Next time try this amazing Maqluba recipe.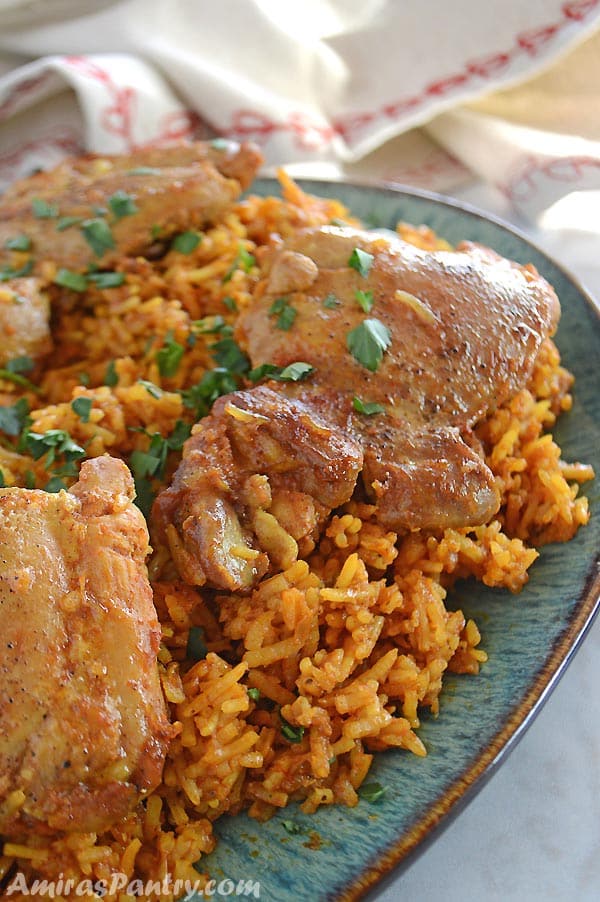 Kabsa Recipe
This crowd-pleaser recipe is often the centerpiece of celebrations on the Arabian Peninsula.
Kabsa is a traditional Saudi dish - and some people say it was originated from Yemen- that consists mainly of rice and meat. A deliciously spiced chicken and rice dinner usually made with lamb meat but you can use beef/chicken as well.
I've seen Kabsa for the first time in my life when I was in Saudi Arabia and it was made at a wedding banquet. It is usually served in large plates with a big chunk of lamb meat on top of rice. Kabsa is better be eaten- according to Saudi traditions- in large group of people while sitting on the floor and usually with no spoons as they prefer to eat it with right hands or at least this was what I've experienced.
Today I'm going to make Chicken Kabsa. It is one of our family's fav. dishes of all time. This dish can be made with bone-in or boneless chicken so feel free to use whatever best for your family, although I feel it is tastier with bone in chicken I've used boneless chicken so my kids won't nag me about it.
Chicken Kabsa FAQs
Can you cook raw chicken with rice?
It is actually safe to cook raw chicken with other ingredients such as vegetables and rice. One pot chicken casseroles are convenient and safe as long as you cook chicken to the safe temperature which is 160 Fahrenheit.
What is the traditional food of Saudi Arabia?
Kabsa comes on top of the traditional food served in Saudi Arabia. Jereesh, AlMuttabaq, Al Aseedah, and AlMatazeez are among the famous dishes.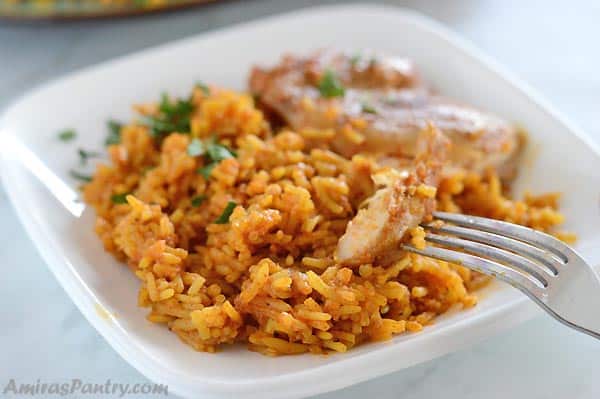 How to make kabsa?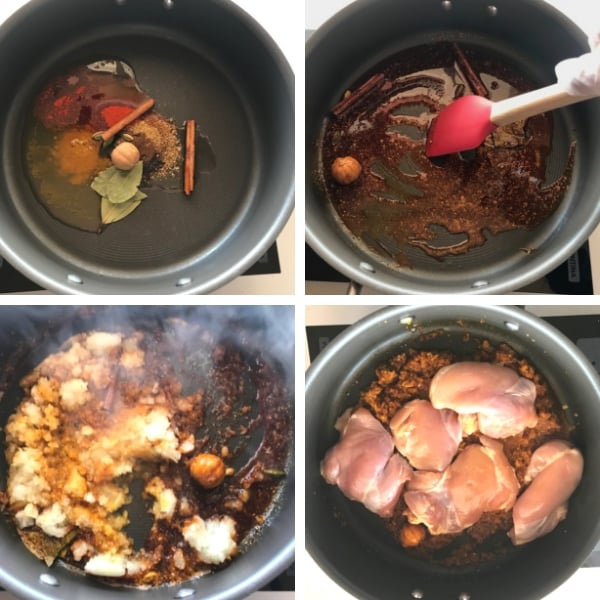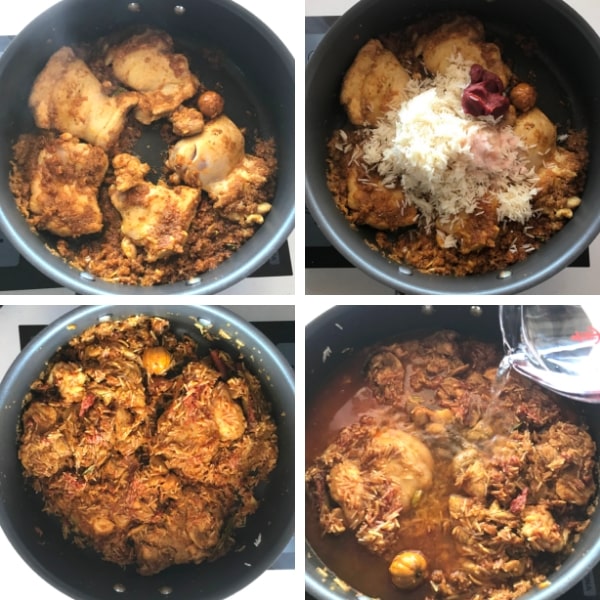 In a non stick deep skillet, saute spices in melted ghee until fragrant. Add garlic and onion. Saute until translucent.
Add chicken thighs and cook for about 2 minutes on each side until no longer pink from outside.
Add rice, tomato paste and check seasonings. Add water or stock if using and cook rice until done.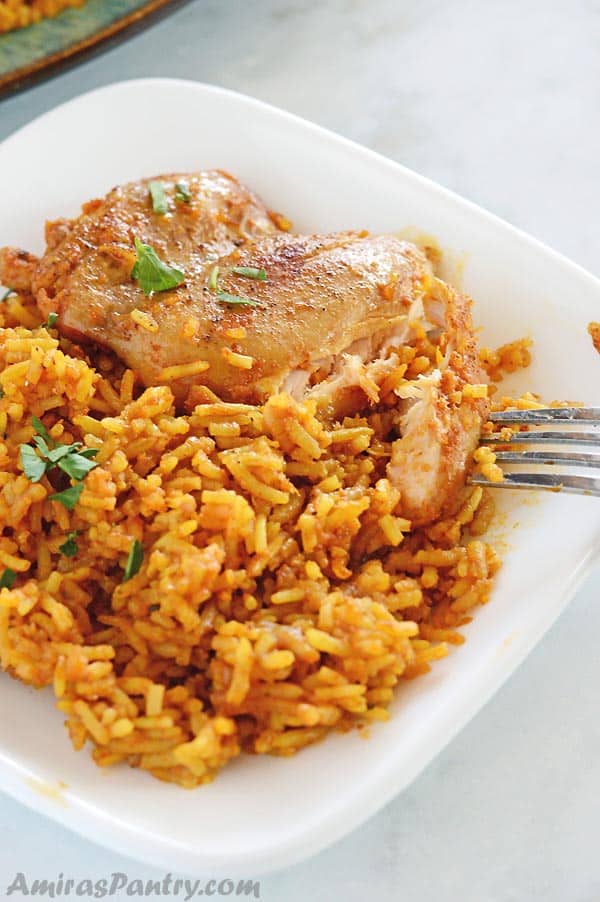 Kabsa in the instant pot
To make this recipe in the instant pot, start with the IP on the saute option and follow the steps exactly until you add the rice and check the seasoning. Close the lid and turn it ob pressure cook for 10 minutes. Now there is one problem in this, it might give you the burn warning. I used 1.5 cups of water for 1 cup of rice. This ratio is high as most people recommend 1:1. My IP did not give me the burn warning, rice was a little bit mushy but no one complained. I've had a dear follower who did the recipe and it gave them the burn warning. So they just turned their pot off, scraped the bottom then turned it on again and it worked.
More rice dishes on the blog
Chicken Kabsa Recipe
If you like this recipe do not forget to give it a ⭐⭐⭐⭐⭐ star rating and attach a photo of your finished dish. It is always a pleasure of mine to see your photos and check your own take of the recipe. Thank you.
Time to show you off!