We are about to say goodbye to Ramadan days this year, although it has been somehow harder for me to fast this year, due to the dry weather in Colorado, it is so so sad to watch this blessed month go and let me tell you, this is how most of Muslims around the world feel each year when we are about to end this holly month, may Allah grant us many Ramadan months to come and accept our fasting and our prayers.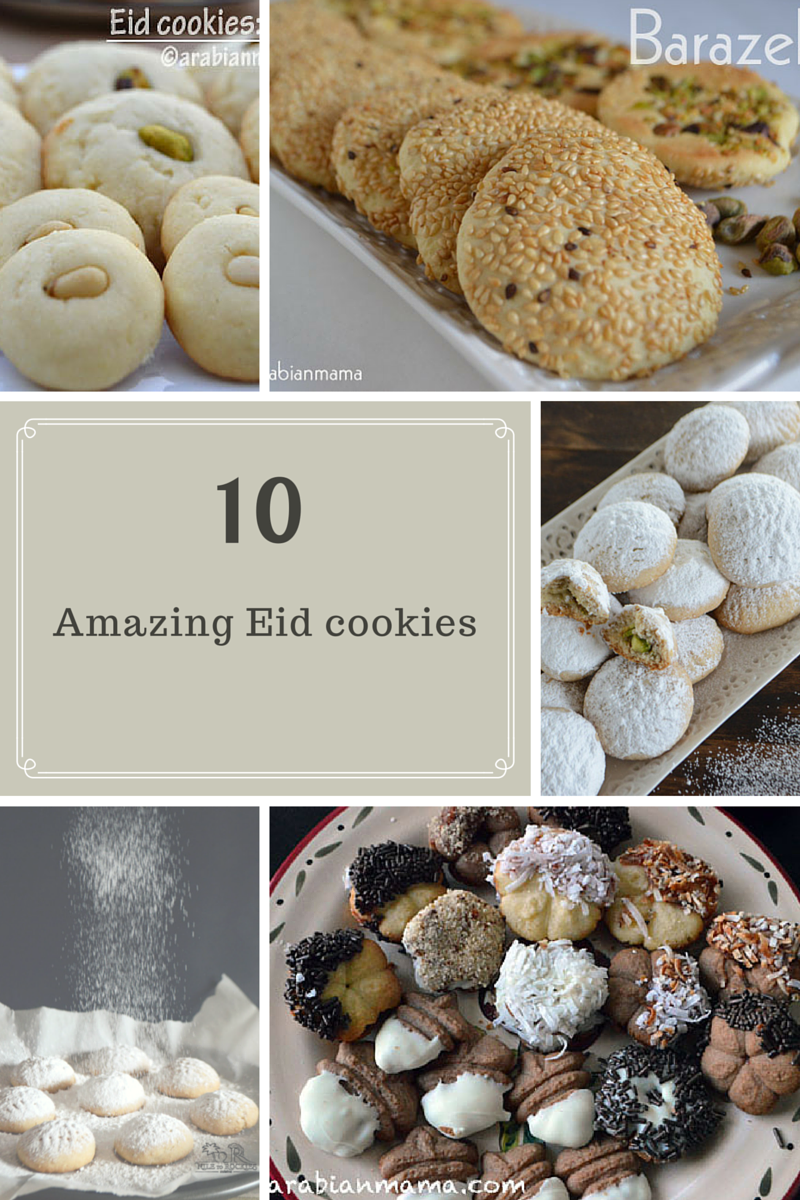 The last 10 days of Ramadan are the most important as they hold the most precious night " Lailatul Qadr" , and although we do not know the exact night, it is said to be the 27th which is tonight. Specially on this night, mosques are overflowing worldwide with Muslims seeking blessings and rewards from God, praying from their hearts and asking for forgiveness and more blessings in their lives.
As much as I wanted to release a new recipe today, I really need to concentrate more on my spiritual well being , I've made this roundup of Eid cookies so as not to leave you empty handed. Some of the recipes are mine and I've also included favorite recipes from fellow bloggers. I hope you'll like them all and may be try your hands in some... and as always... Enjoy!!
From us here:
From my fellow bloggers:
Spice Eid Cookies from With a spin.
Nan Khatai from Chocolate and Chillies.
Date Macrons from Modest Munchies mummy.
Maamoul from Chef in Disguise.
Makrout El Louz from Halal Homecooking.