Gebneyah or Jibneyah is simply a dessert made from a dough that has cream cheese as one of the main ingredients. It is very very delicious and easy to make. You can drizzle it with simple syrup- my fav.-, honey, powdered sugar, nuts ... it is yummy in all cases. So let's start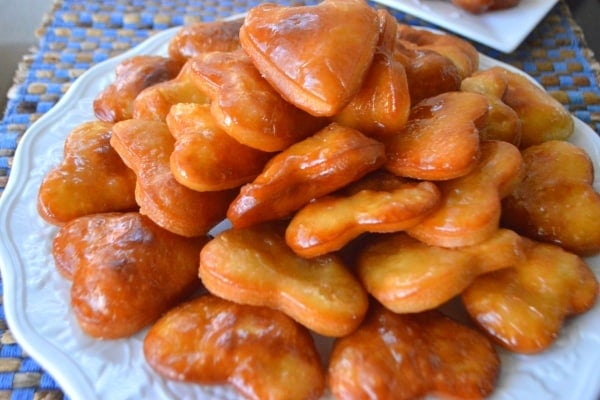 You will need:
2 c of all purpose flour.

240 gm (almost 8 ounces) of cream cheese.

1.5 tsp of dry yeast.

2 Tbsp granulated sugar.

1/4 c of lukewarm water- more or less.

Oil for frying.
For the simple syrup: you are going to need a thick version
2 c of granulated sugar.

1 cup of water.

a dash of vanilla

juice from 1/2 lemon.

1 tsb of both/any of rose or orange blossom water- optional.
Start by
Combining the dry ingredients well together then add cheese,water until you get a nice consistent dough that does not stick.
let it rest in a warm place for an hour.
Roll your dough and cut with cookie cutter.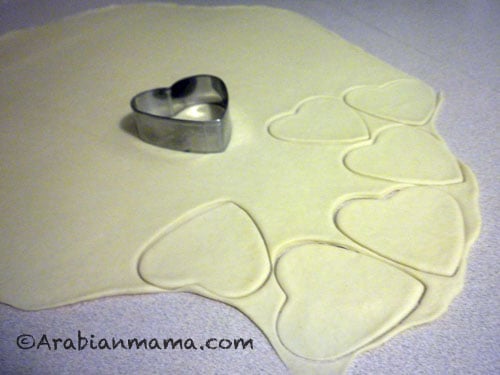 Deep fry them on medium until they are golden brown. They will puff nicely as they should be hollow from inside when you eat them.
While it is still hot, drizzle with room temperature syrup or powdered sugar. You can serve with fresh fruit too.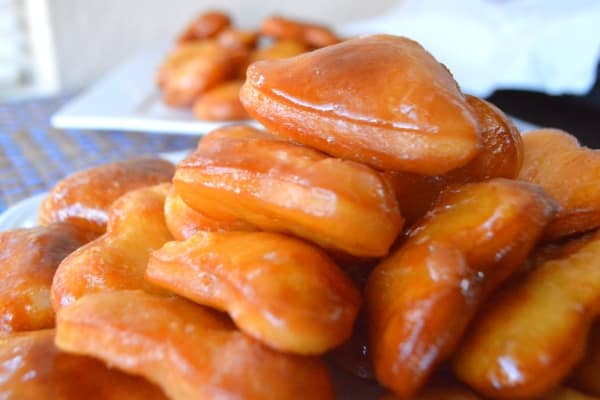 Yumm 🙂 Enjoy.