Fried choux pastry, crunchy and sweet, yet so soft and airy from the inside. Balah el Sham is one of the very popular and very irresistible desserts.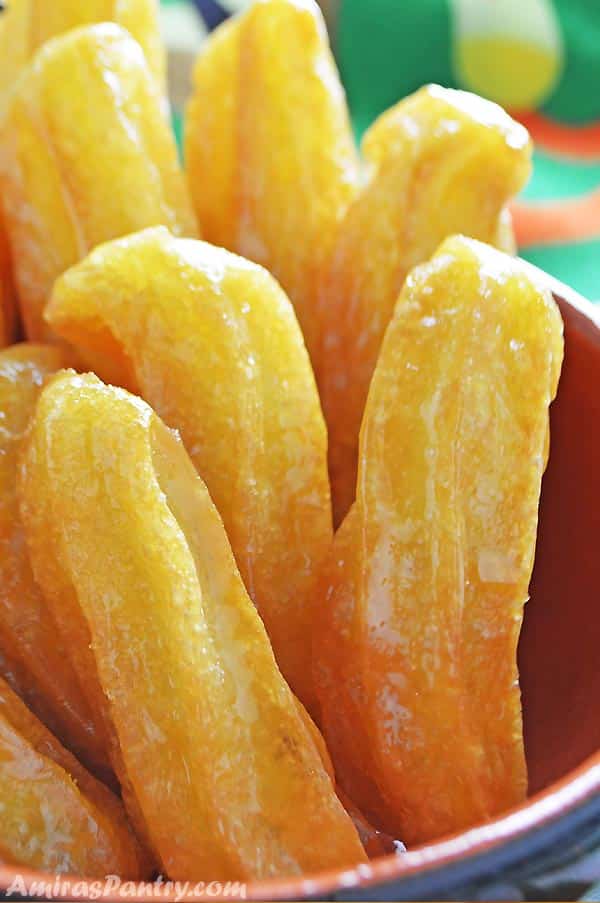 What exactly is Balah el Sham? Literally translated from Arabic it means Levant dates. No this dessert does not have dates in it, it was named dates as of the size and Levant as it originated from the Levant area in the Arab world.
Balah el Sham is typically a fluffy choux pastry, fried then dunked in the heavy syrup. It is so sweet, but you can just drizzle it with some honey for a lighter variation. You also can stuff it with custard, whipping cream or mascarpone cheese and drizzle with some honey and finally sprinkle some pistachios on top..... so delicious.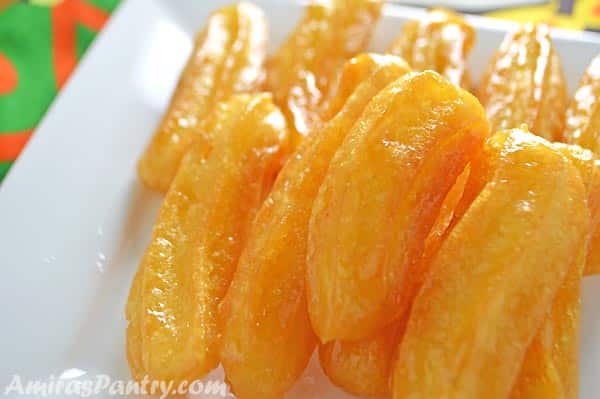 Making Balah el sham has been on my bucket list for a long time. I do not know from where I got the idea that it was too complex to make!!. Making a choux pastry seemed daunting for me but finally I grabbed my tools and started working ... was it successful? . Actually it was one of the best desserts I've ever made.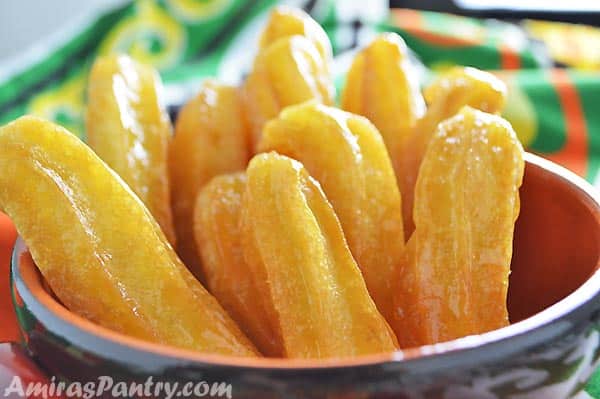 Mixing the eggs into the batter is the only hard or confusing step in this recipe. When you first mix in the eggs it gets messy and it seems like everything you failed!!! if it did so then no worries you are on the right track just keep mixing and it will come together eventually forming a very nice and soft dough. After mixing in all the eggs, a sign of success is that when you pull a spoon out of the dough it forms a hook, if not then add another egg.
Balah el shaam is traditionally dunked in heavy syrup, but you can sprinkle with powdered sugar or drizzle with honey. Lately we have seen Balah el Shaam stuffed with whipping cream or Ashta, drizzled with honey or syrup and sprinkled with pistachios .. yuuummmm
Here is a video showing you how to make Balah el Sham. Enjoy the rest of the week.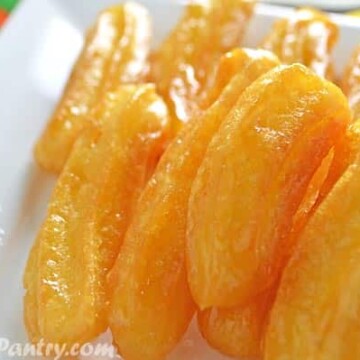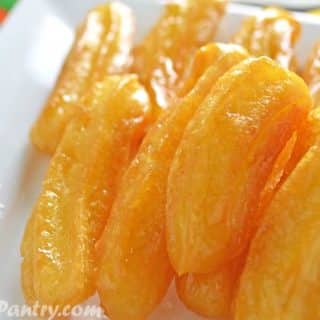 Ingredients
1

cup

240ml water.

1/4

cup

57g unsalted butter.

1

cup

125g flour

1

Tbs

corn starch

1/8

teaspoon

of salt

4

eggs

1/8

teaspoon

vanilla powder or use 1/4 vanilla extract.

1/8

tsp

white vinegar

a couple of drops
Thick simple syrup:
1

cup

granulated sugar.

1/2

cup

water.

1

teaspoon

lemon juice.

2

Tablespoons

honey.

Flavors:

vanilla, cinnamon, rose water or orange blossom water
Instructions
Make the syrup: Combine syrup ingredients in a sauce pan, bring to a boil then reduce heat and simmer for 10 minutes. Let it cool completely.

In a pot over medium heat add water then butter. Leave it until it melts.

Meanwhile sift the flour, cornstarch and salt.

Bring the water mixture to a boil.

Add the dry ingredients at once and stir vigorously with a wooden spoon for a minute, until the mixture forms a ball.

Remove from the heat, Let it cool for 5 minutes.

Mix eggs, vanilla and vinegar.

Slowly add the eggs in 3-4 separate additions mixing in between each addition. You can use your mixer for easy mixing. The mixture will look as it is separating or curdled but it will come together eventually.

Until the dough is soft and glossy. A hook shape is formed when a spoon is pulled from the dough.

Brush a pastry bag -fitted with a star tip- with some canola oil. Fill the bag with dough. Note1

Heat oil on a medium to medium-low heat,Pipe the dough into the oil (about 2 inches).

Fry until golden brown, drain on paper towels.

Dunk in the syrup or you can drizzle with honey for a lighter version.
Notes
Note1: You can pipe and dough into a baking sheet lined with parchment paper and freeze separately. When they are fully frozen place in bag, can be frozen up to 2 months.
Sign up and learn more about Mediterranean flavors