Khoshaf, a very enjoyable, very satisfying dried fruit and nuts dish, that is filling and energy boosting after a long fasting hot summer day. This is an Egyptian authentic dish during the holy month of Ramadan, recently I've seen some people serve it with yogurt or ice cream for a stunning dessert, but traditionally it is made plain and really, it does not need either, it is cold, sweet, luscious and above all easy, life cannot get any better.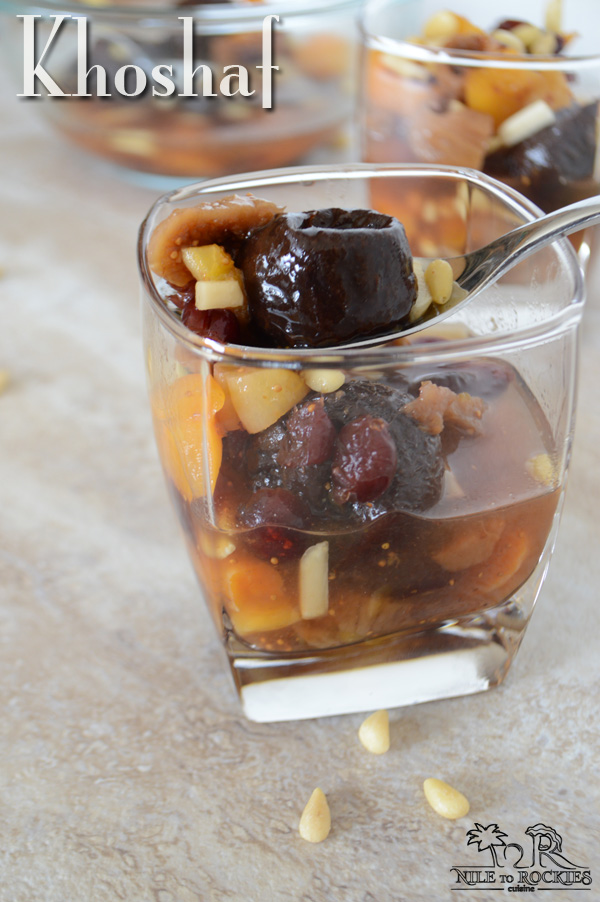 Huma from ghezaeshiriin.com has kindly approached me to guest post at her annual Ramadan Event with a dish to show the Egyptian culture and cuisine specially during the holy month of Ramadan. Khoshaf is a very popular starter dish after a long day of fasting so hop over there to find what is khoshaf and the story behind my post.
Here is the video to the recipe, I hope you'll find this dish enjoyable as we do.
Save