Here is another item that we have made for our beloved teachers for their gift baskets. It was so easy to make and the teachers like the taste as well. I've searched the net for a homemade hot chocolate mix, and I've found this one done by Jill at onegoodthingbyjillee.com.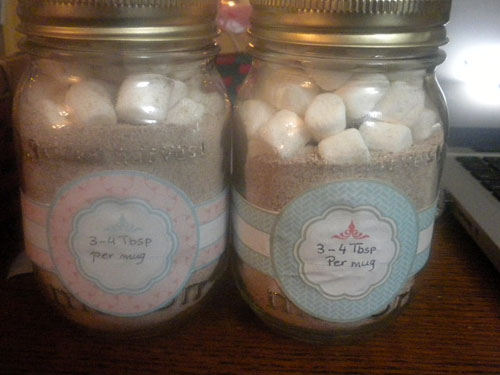 Thanks Jill for the chocospiration 😉
You will need: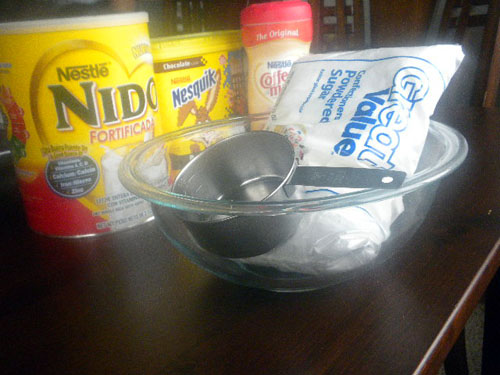 4 cups of powdered milk - I used Nido as it was already in the pantry.
A box Nestle Nesquik 21.8oz.
16 oz instant coffee creamer.
Making the hot chocolate mix: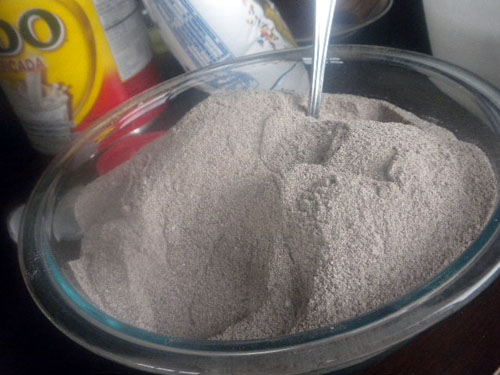 Just mix them very well in a bowl 🙂 that's it.
We packed them in mason jars topped with marshmallows.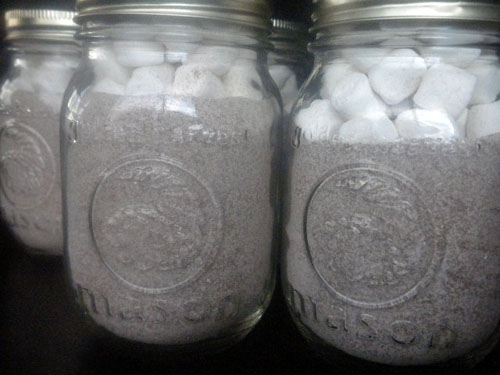 Then we printed these nice labels, cut and attach to the jars.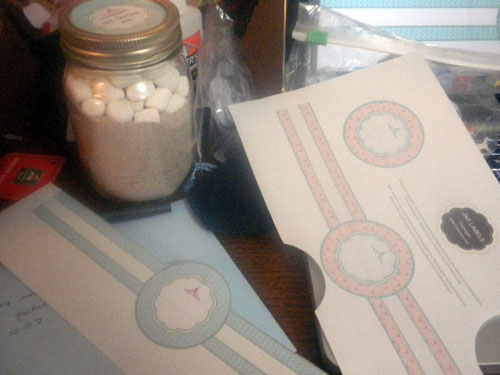 Do not forget to write the instructions as well 🙂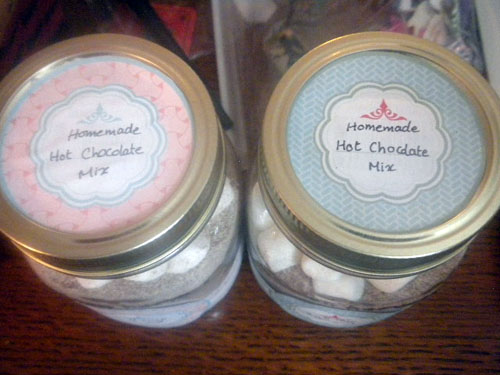 I believe it was a nice thing to do for our hard working teachers.