REAL pumpkin spiced latte, creamy, frothy and sweetened to your taste with the help of One Touch Latte'™.
Warm yourself up this time of the year with a cozy simple homemade Fall drink. Creamy, rich and sweetened just right for you. Pumpkin spiced caramel latte, is that kind of drinks that gives you a hug for those chillier mornings.
Next time, try this simple ginger latte.
Fall brings with it so many fun aromas, cinnamon, caramel, apples and of course pumpkin. It is that time of the year when the leaves start to turn, and we all start scrambling to remember where we stored sweaters and blankets.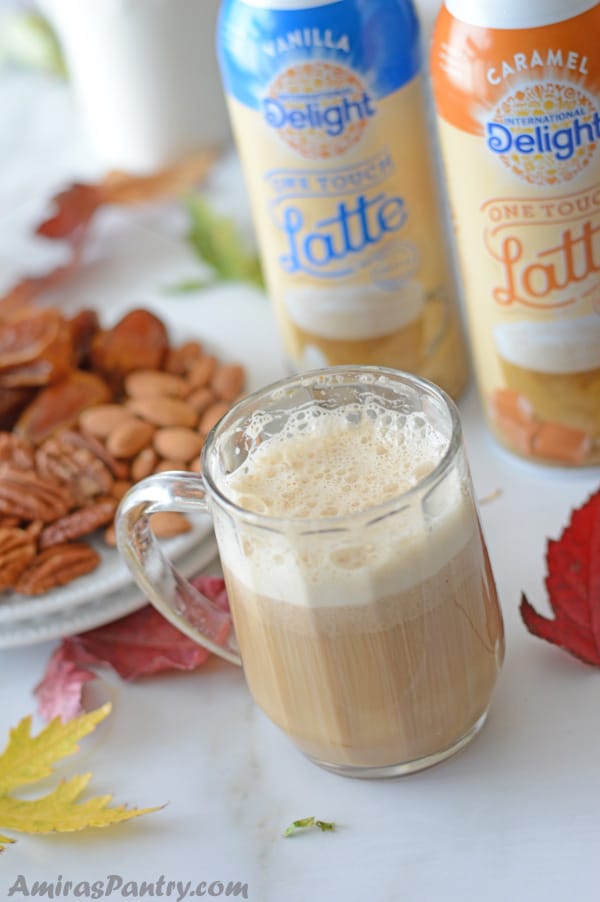 One of the things that you can easily spot when Fall is here, is the pumpkin spiced caramel latte in coffee shops. I usually order mine only once and then decide this is not for me anymore. It has this weird smell that I really do not like, too sweet for me and does not really have a pumpkin taste in it. Too awkward?

Making latte at home usually involves having a special frothing tool or using your immersion blender, while being lazy and wanting to stay cozy specially in the cool mornings, this did not work for me. But I have a secret to show you that made me have my perfect pumpkin spiced caramel latte anytime of the day at a fraction of what I pay at the coffee shop. Not just that, but also waaay too easy than getting dressed and heading out for a latte. In just 3 easy steps, you'll get yourself a mind blowing REAL tasty pumpkin spiced caramel latte using International Delight® One Touch Latte'™.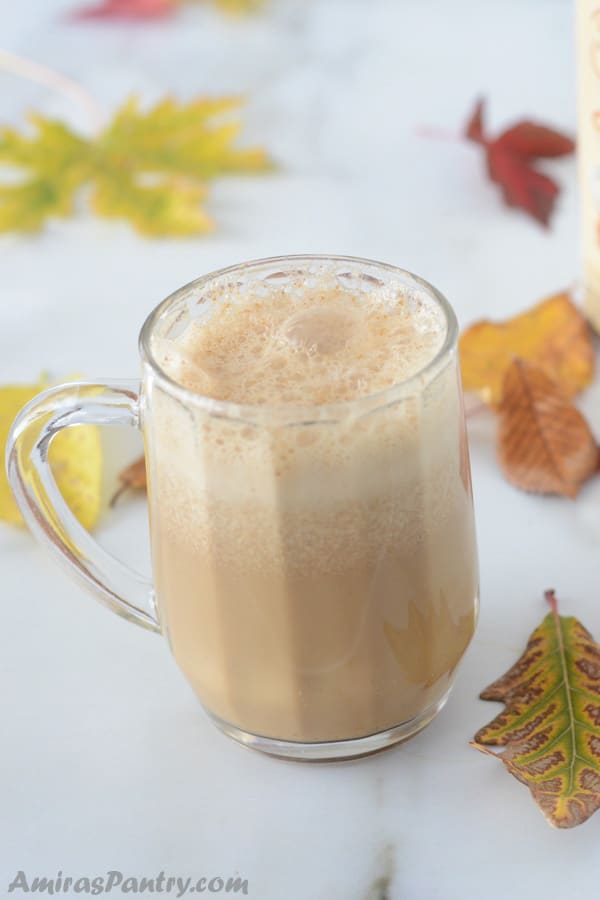 What I love about this latte is:
3 ingredients.
Tastes like pumpkin pie.
The ease of using One Touch Latte'™ .
We could stop here.
Or we could also continue:
Frothy.
Sweetened just right to my taste.
Creamy.
Wrapping this whole thing up in a hint of Caramel love.
One Touch Latte'™ can be easily spotted at your local Walmart store, available in the refrigerated section next to the other International Delight® creamers in the dairy products aisle. Aaaand it comes in 3 different awesome flavors vanilla, mocha and caramel. Look for an event about this product in your nearby Walmart on November 11-12.
In the Middle East, it is pretty common to greet your guests and entertain with coffee accompanied by dates and some nuts. In the Gulf area, Arabic cardamom coffee is the thing but in Egypt it is the Turkish coffee or mint tea.
Here in the US, it is not that easy to get the Turkish coffee that we are used to as it will probably need a trip to the Middle East market. So, why not use the traditional American coffee to show some Middle Eastern hospitality.
Let's make a Fall pumpkin caramel latte for our guests and family this season and serve it accompanied by the traditional dates and nuts plate.
Told ya, just three ingredients besides the One Touch Latte'™.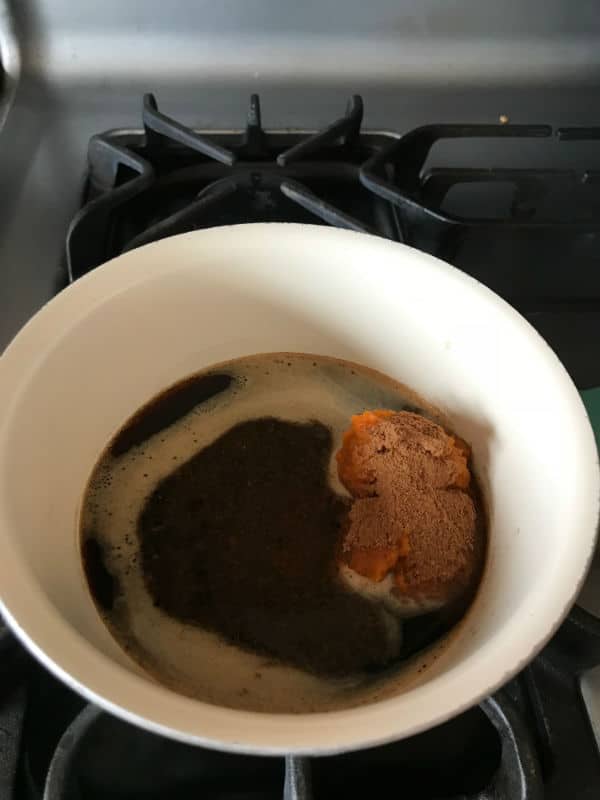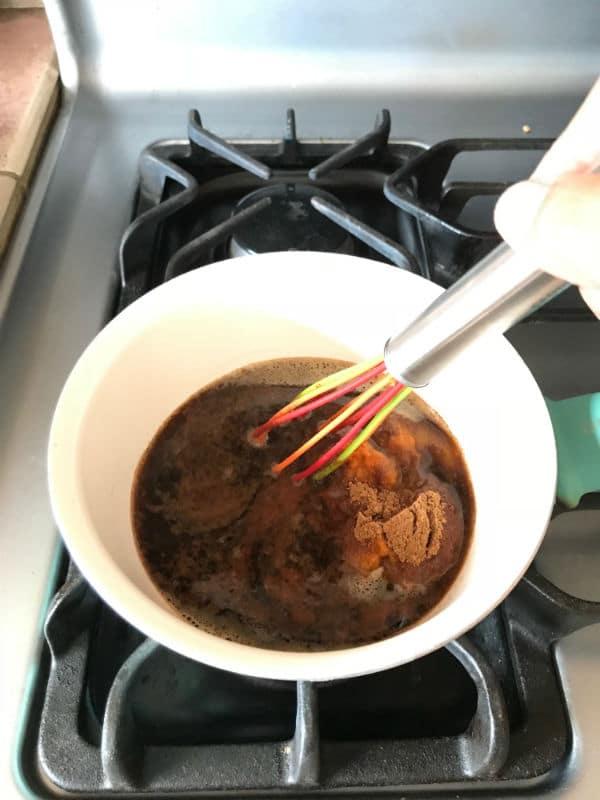 Pour the your favorite brewed coffee into a small saucepan, add the pumpkin puree and the spices.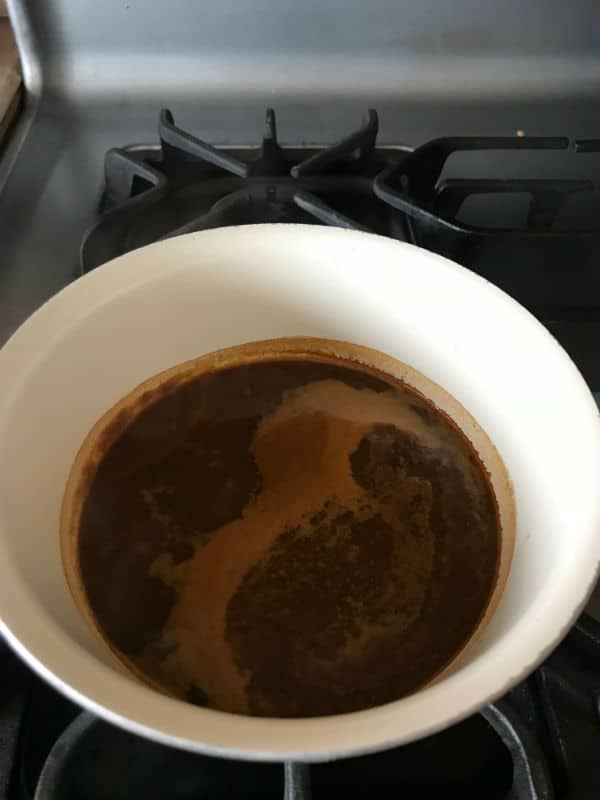 Mix them REALLY well.
Bring to a boil then turn the heat off. Now get ready for some delicious magic . Watch how we will transform this aromatic coffee into a frothy, sweet and creamy latte.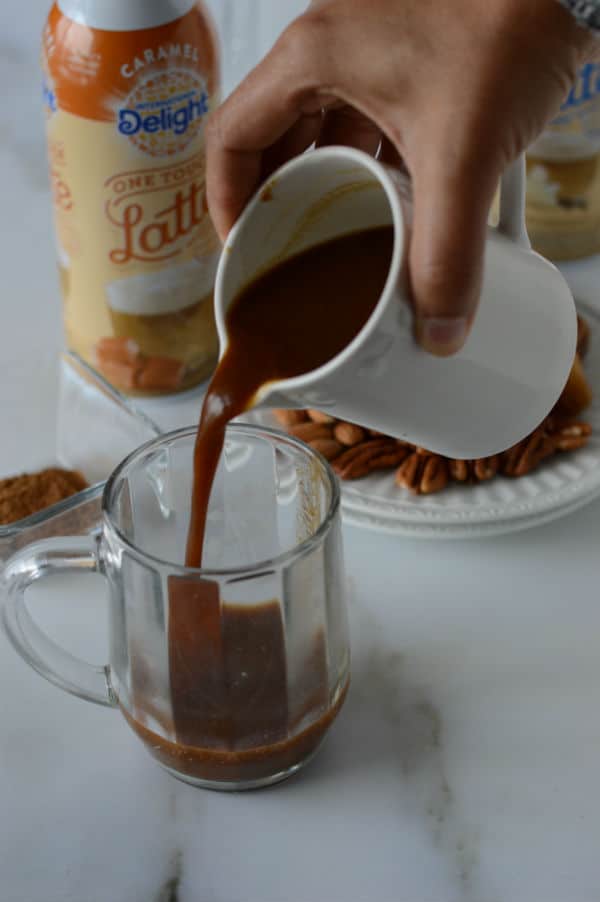 First Step: Pour the coffee to fill ⅔ of your cup, so we can have room for froth.
Shake, shake , shake... Then press hard to get a frothy latte.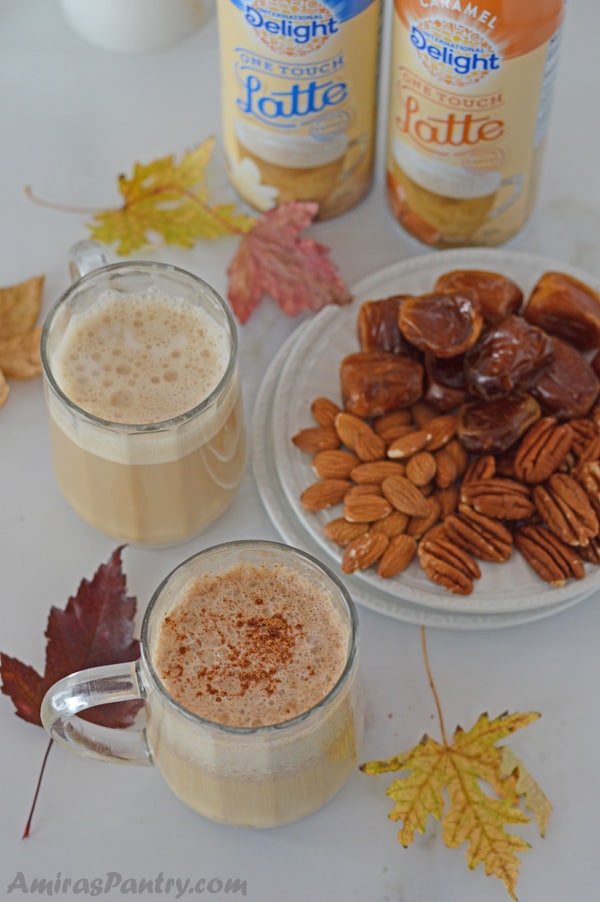 Watch the video above to see how this International Delight® One Touch Latte™ sweetens, creams and froths all at once. Seriously, it can never get any easier.

If you need more information or more ideas for using the One Touch Latte'™, check out their Facebook page, Instagram or Pinterest.
I hope you'll like this recipe and please if you make this recipe, snap a pic and hashtag it #amiraspantry — I love to see your creations on Instagram, Facebook, Twitter!
Don't want to miss a recipe? Sign up for the FREE Amira's Pantry newsletter delivered to your inbox with lots of tips and surprises! And stay in touch with me on Facebook, Twitter, Pinterest, and Instagram for all the latest updates.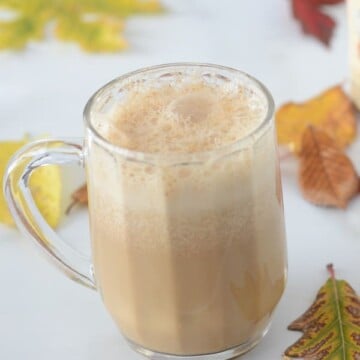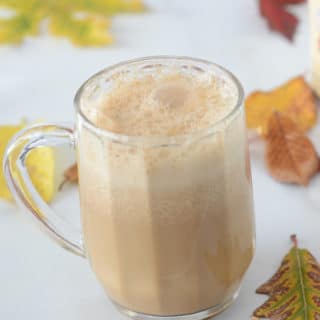 Sweet, Frothy Pumpkin Spice Latte.
REAL pumpkin spiced latte, creamy, frothy and sweetened to your taste with the help of One Touch Latte'™.
Print
Pin
Rate
Ingredients
⅔

cup

brewed coffee.

1-2

Tablespoons

pumpkin puree.

½

teaspoon

pumpkin spice.

International Delight® One-Touch Latte™ Caramel flavor.
Instructions
In a small sauce pan whisk together coffee, spices, and pumpkin puree until mixture gets hot and bubbling. Turn off the heat.

Pour coffee mixture in your cup.

Use One-Touch Latte™ Caramel as directed above.

Top with more pumpkin spice or your sugary favorite topping.

Enjoy!!
Sign up and learn more about Mediterranean flavors