When I was in the international market the other day, and all of a sudden there was this soft tapping on my shoulders when I turned around there was a very sweet old Korean couple who approached me smilingly – reminding me of my sweet grandparents- and asking me what are these used for?. I went on explaining the Mahshi recipe , they were very interested in the recipe and kept writing it in details. After I went home, I remembered this very easy yet very delicious casserole that I've learned from my dear mother in law. It is one of my favorite ways to eat zucchini, you can add ground beef /turkey or omit it altogether.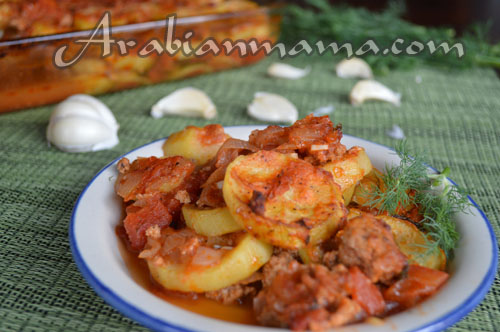 You will need :
1-2 pounds of Zucchini or Italian squash peeled and diced.

1/4 cup of chopped dill.

1 large diced onion.

1/2 pound of ground meat/turkey browned.

1 medium tomato- diced.

1 clove of garlic minced.

2 Tbs olive oil.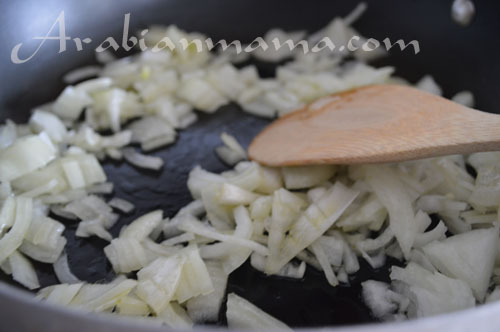 Saute the deiced onions in the olive oil then add the garlic.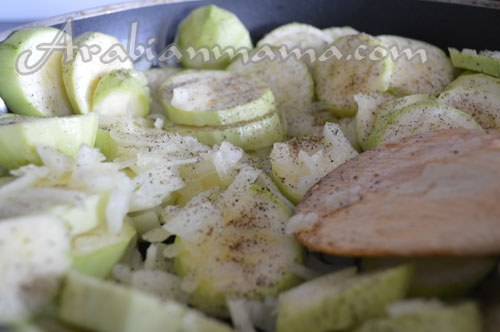 Add the zucchini , salt and pepper and saute for another 5 minutes.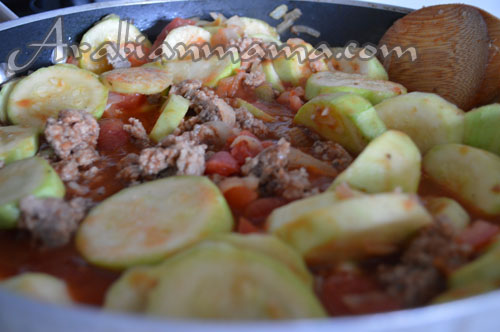 Add the ground meat- if you chose to- , diced tomato and the tomato sauce, mix well and let it boil, then reduce heat for another 10 minutes.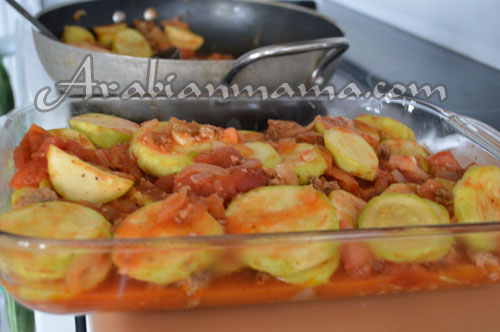 pour the mixture in an oven safe dish,cover with foil and bake in a 350°F preheated oven for 30 minutes.
Take it out of the oven add the dill then mix well. and return to oven uncovered for 10 minutes.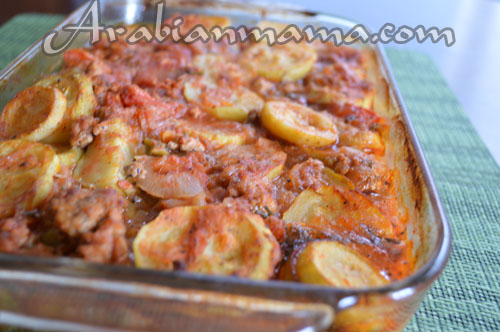 Broil – if you would like to- for 5 minutes or so.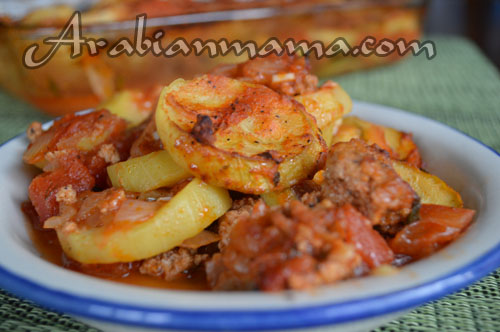 Serve with white rice or pita bread and green salad.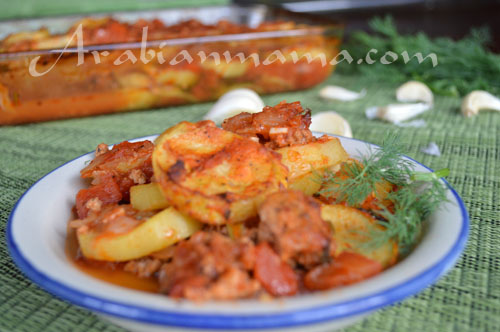 The dill's aroma will fill the air and make this dish an unforgettable one, Enjoy.