Brussels sprouts roasted appetizer that is a game changer. An easy way to Love Brussels Sprouts.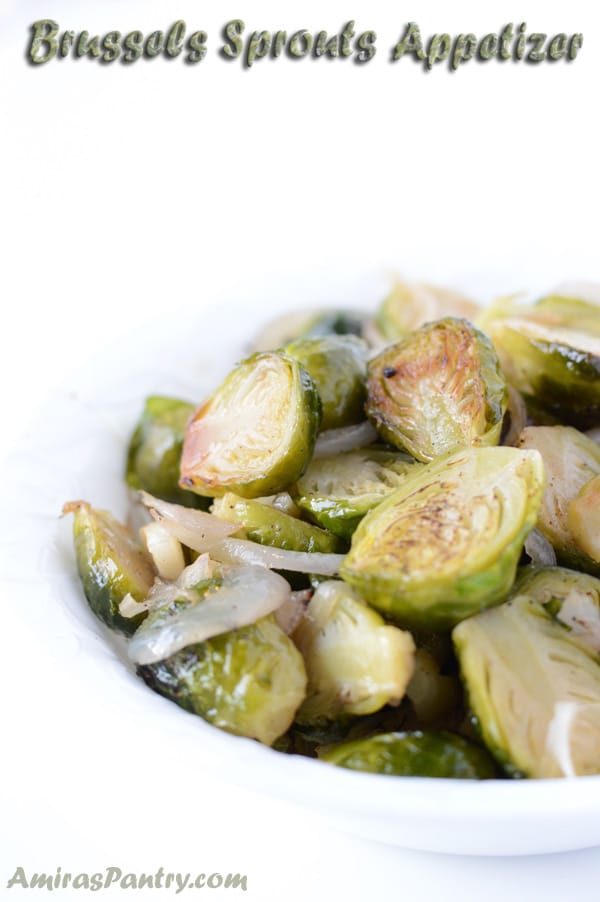 Calling all Brussels sprouts haters in the world, this is the recipe that finally got me to eat Brussels sprouts AND like them.
I first met with Brussels sprouts about 5 years ago, and since then I made sure to stay away from it. Although I like cabbages, I did not like Brussels sprouts at all, it was bitter mushy and a lifeless veggie for me.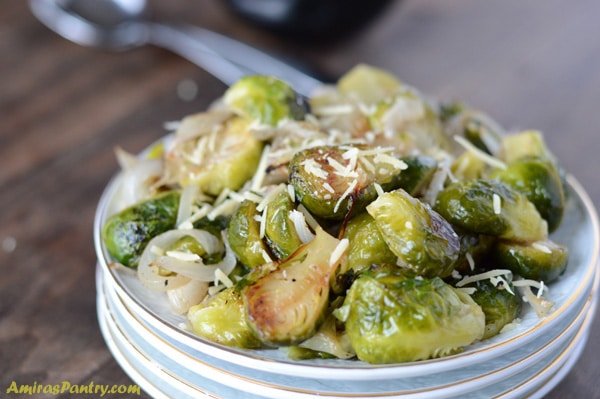 First, how was your holidays? I hope it was fun and you've all re-energized for the new year. One of my 2016 resolutions was to tackle new veggies, spaghetti squash and Brussels sprouts were on top of the list.
I've made a lot of Brussels sprouts recipes in 2016 but I wanted something different. I wanted a dish that was the opposite of what I've been seeing around, bacon free, buttery breadcrumbs free and, deep fried free.
I do not hate any of these things, but they're all seemed so heavy for the poor innocent Brussels sprouts. I needed a simple, yet rich and elegant dish with the Brussels sprouts as the king, nothing to overpower its uniqueness. I wanted them as naked as possible.
I've reached a recipe that is so simple and not complicated at all, it does require a handful of ingredients that I presume are there in your pantry.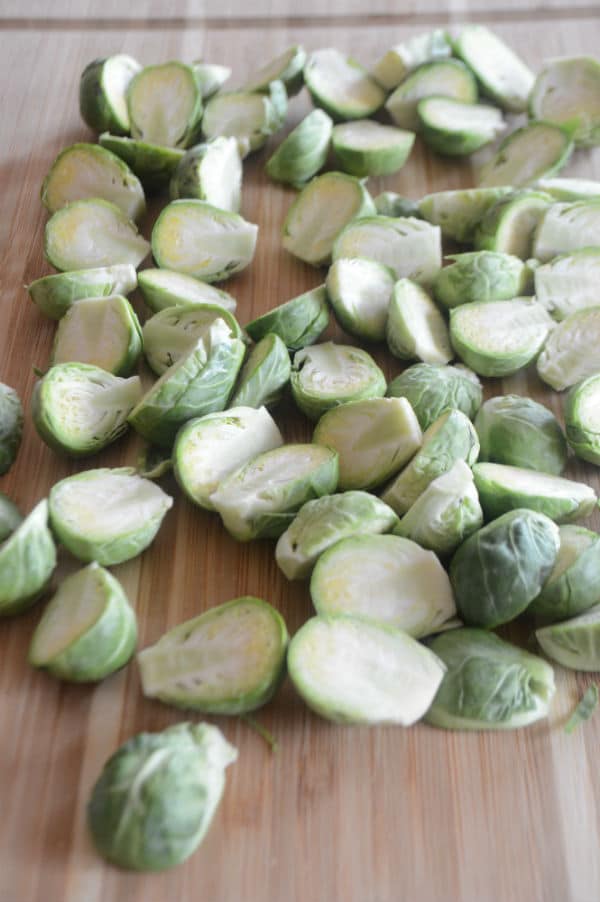 I've learned some key issues along my journey in perfecting my favorite simple recipe for the Brussels sprouts. First, never ever use frozen bags always use fresh.
When I tried my first recipe back then I've used a frozen bag, bad move huh!. Somebody, somehow convinced me that frozen ones are best as they cook easier and quicker 😏, turned out to be a very bad piece of advice.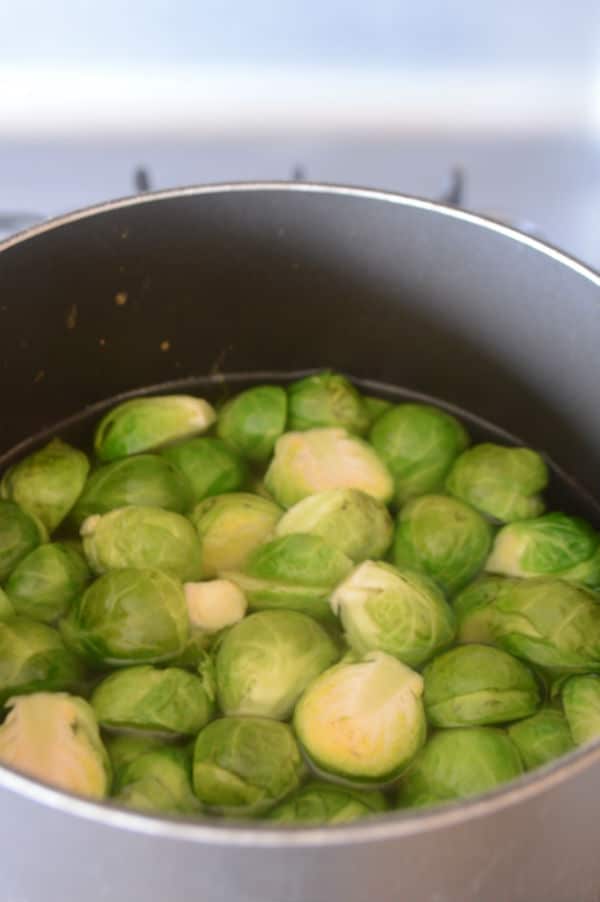 Second: parboiling them in water with salt and cumin not only up the flavor but also helps dispel the bitterness, tenderize them and reduce their gassy effect afterwards.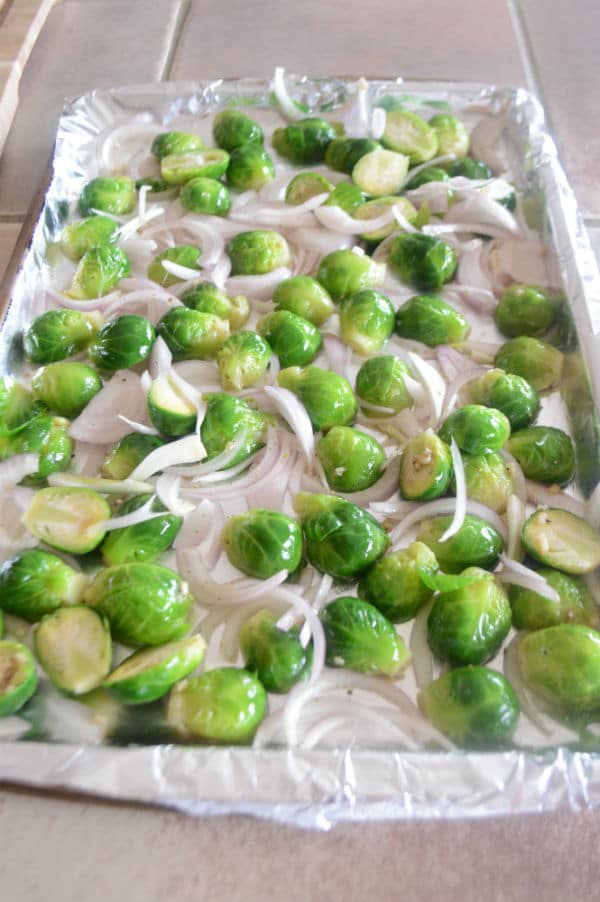 Tossing them with some spices, olive oil, sliced onions and a crushed clove of garlic came second to nature for me.
Pop in the oven for 20 minutes and it was done, perfect, not overcooked and have some dark spots here and there.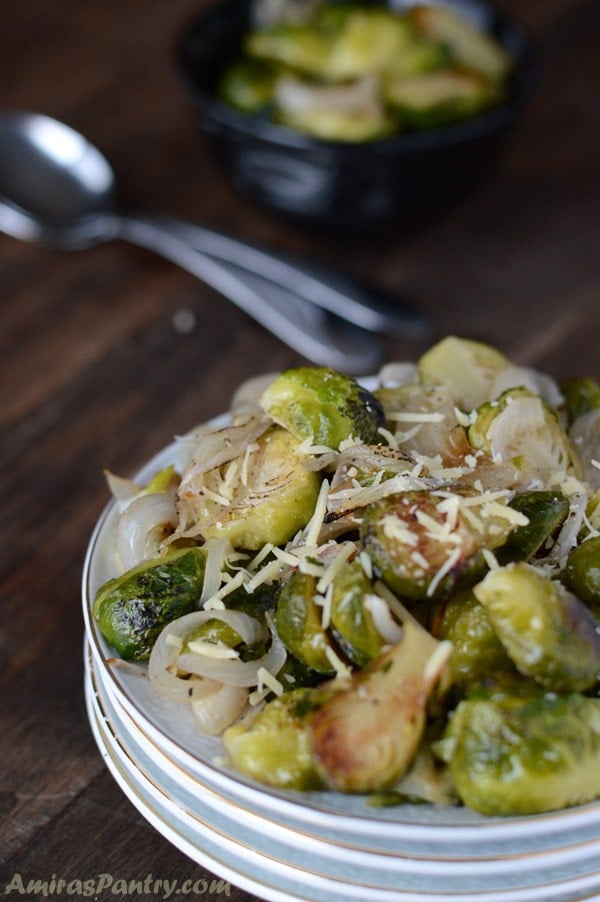 I can safely say that I have overcome my fear and tendency to walk away from brussels sprout. I wish I can say the same for my kids but let's just say that this is a recipe for advanced brussels-sprouts eaters.
Now brussels sprouts are no longer my vegetable villain and will not give me any more nightmares :). I hope this will be the case for you after trying this recipe. See you next recipe... Enjoy.
Read also about "12 Super Addictive Brussells Sprouts Recipes For Home" by Karen Reed, she has a very nice article about Brussells recipes.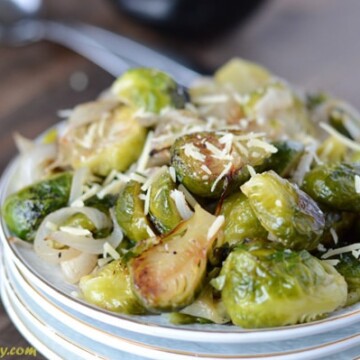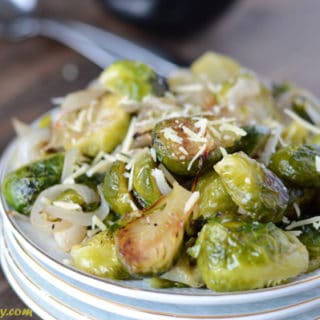 Ingredients
1

lb

. brussels sprouts.

2

Tablespoons

olive oil.

2

garlic cloves

crushed.

1/2

teaspoon

kosher salt.

1/4

teaspoon

cumin powder.

1/4

teaspoon

black pepper.

1/2

teaspoon

cumin powder for boiling.

1

medium red onion.
Optional
Shaved parmesan cheese for garnishing.
Instructions
Wash the sprouts and pat dry. Trim off the outer yellow leaves then cut the bottom and slice sprouts lengthwise.

Fill a deep pot with water and add the 1/2 teaspoon cumin powder to it, bring to a boil then barbell the sprouts for 2 minutes.

Let them cool down and slice the onion.

In a small bowl, add garlic, oil, salt, pepper and cumin. Mix well

Put the sprouts with the onion slices in a ziplock bag, add the oil mixture.

Close the bag and shake to coat.

preheat oven to 425F.

Pour the sprouts/onion mixture in a foil lined baking sheet.

Bake for 20 minutes or until it has some dark spots.

Serve as a side dish or an appetizer topped with parmesan cheese ( optional).

Enjoy!!
Sign up and learn more about Mediterranean flavors