Delicate, buttery, creamy and sweet, Shaabiyat is a Lebanese treat made easier with the use of puff pastry.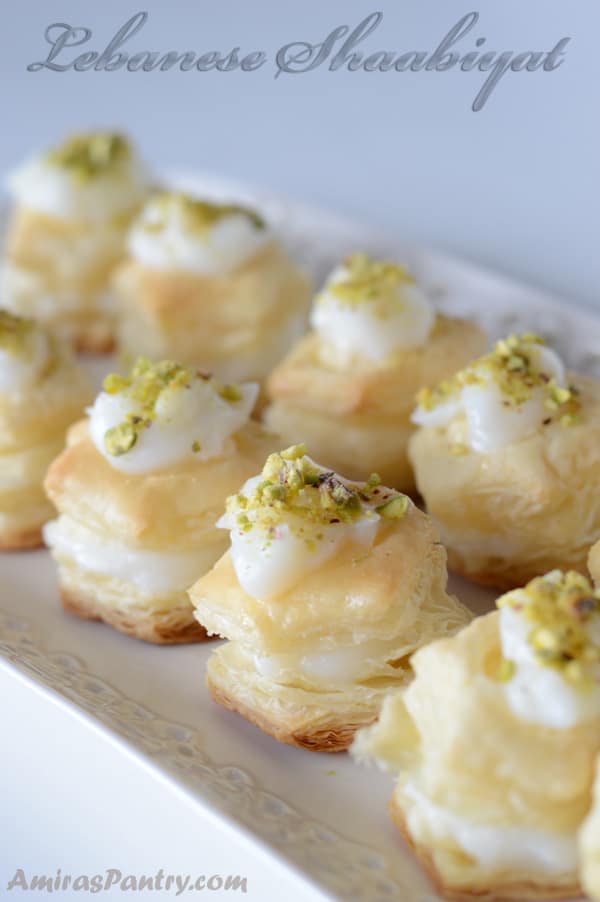 Making recipes with phyllo dough is a great pleasure for me. Traditionally, Shaabiyat is usually made using phyllo dough but this time I wanted to play a little with the recipe using puff pastry.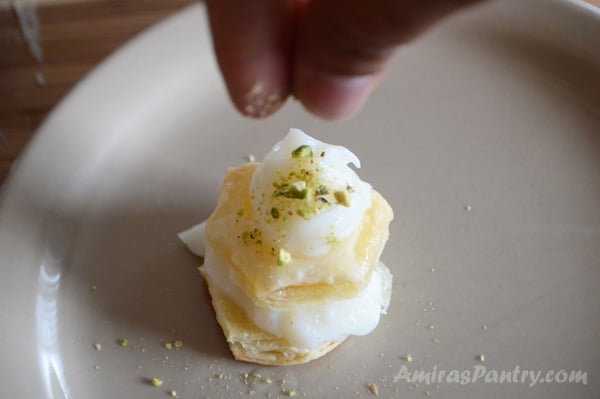 Puff pastry is another life's pleasure experiences specially if it is homemade. Homemade puff pastry is a whole different story than store bought one. I've made it before using this recipe from a book I had, and the result was very tempting, although the technique did not quite seem to give a good result.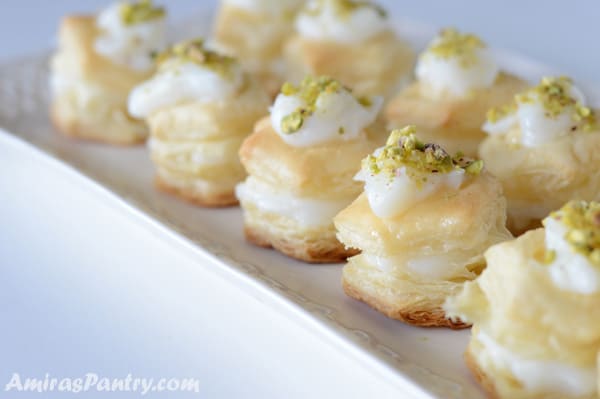 There are so many nice and quick recipes on the web for homemade puff pastry, but this time for my own convenience I've used the store bought one. You simply bake according to package direction or until puff pastry is golden brown at the bottom and then drizzle with simple syrup and fill with this ashta cream recipe.
I've used pre cut puff pastry shells/cups. You can ofcourse use the ordinary puff sheets and cut them with a cookie cutter or simply cut them into squares stuff then fold to form a triangle. Then bake and afterwards drizzle with the syrup. So no worries if you cannot find the cups in the stores near you.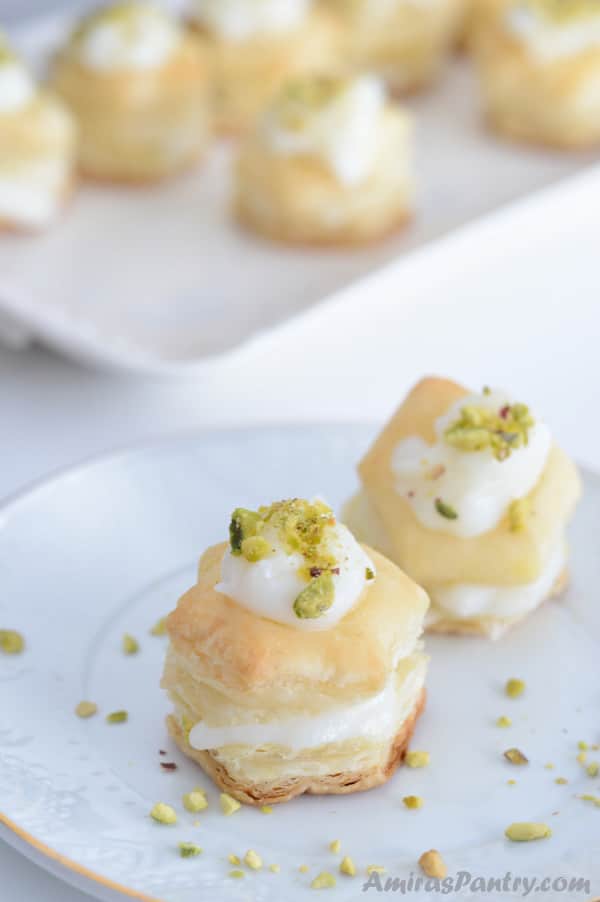 This simple dessert is so appealing and can be made in less than 30 minutes most of which spent waiting for the puff in the oven to be baked. Nothing is better than easy desserts specially for the holiday season.
I hope you'll like making this Shaabiyat Lebanese dessert and until next recipe… enjoy your weekend.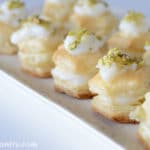 Shaabiyat
A delicate Lebanese dessert made easier with puff pastry
Print Recipe
Ingredients
1

package of puff pastry cups/shells.*

ِA batch of ashta cream.

Optional : ground pistachios for garnishing.
For the simple syrup
2

cup

sugar.

1

cup

water.

1

teaspoon

lime juice.

A dash of vanilla powder or 1/2 teaspoon of vanilla extract.
Instructions
Start by making the simple syrup by adding all the ingredients stirring well over medium heat until it thickens, let it cool to room temperature.

Prepare the ashta cream filling.

Bake your puff pastry according to package directions.

Drizzle with simple syrup while hot.

Now with a sharp knief cut each cup in half and fill in between with approximately a tablespoon of the ashta cream, then replace the top part again.

Top the whole thing with another tablespoon of the ashta and garnish with some crushed pistashios.

Serve and … Enjoy!!
Notes
* I highly recommend using homemade puff pastry or of course you can use puff store bought sheets and cut them with a small cookie cutter.