Juicy tender chicken in a rich silky and spicy sauce. Homemade tikka masala is the best, where have you been all my life!??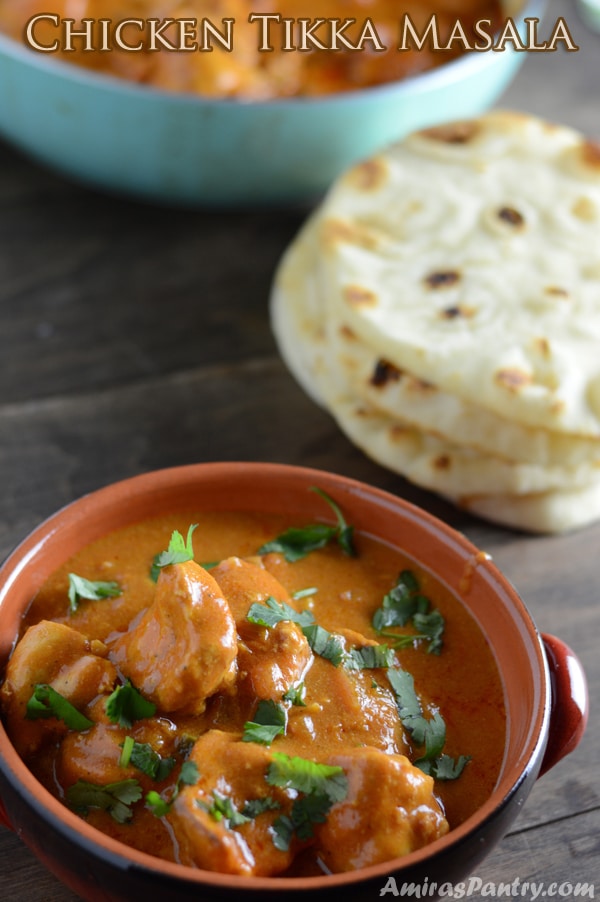 Hay guys, I need to tell you something, up until this recipe, I haven't stepped into the REAL Indian cuisine. And what I mean by that is scooping all the deliciousness of its various spices. I was overwhelmed at the thought and there were a lot of what ifs!!. Too many spices that I know nothing about. What if I did not know which spices I want? What if I messed things up and used the wrong spices?, and what if I came up with a totally different taste and ruined their heritage, that would be a disgrace 😱!!
I've an Egyptian friend who is married to a nice Pakistani guy. She always says that he finds her cooking lame and lakes a lot of spices 😀. On the other hand, she can never cope with his hot and spicy dishes, so instead each one of them cooks for him/herself.
He has this notebook from his mom which contains all the secrets and traditional recipes of Indian/Pakistani cuisines. I wish I can get my hands on this notebook :). Anyways, she warned me to reduce the hot spices to at least a quarter. I told her I love spiced food 🔥 🔥, but she inststed that this is not even near what I was thinking of. Boy was she right!!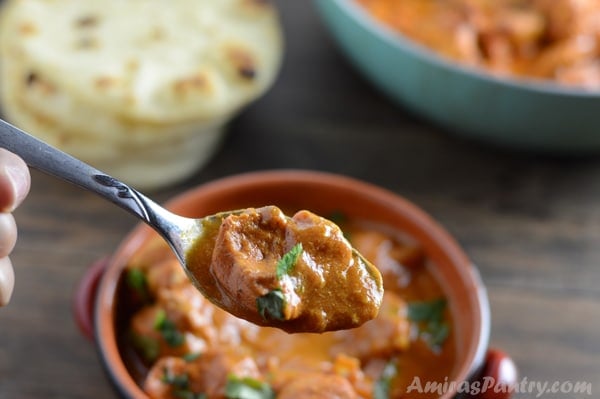 To tell you the truth I was a coward so followed her advice. I did not want to stay in the toilet all night anyways!!. I ended up with chicken chunks swimming in the most delicious, creamy and perfectly spiced sauce.
First, in a ziploc bag, mix the spices, yogurt and chicken pieces well together, seal and refrigerate for at least 2 hours. I let them for nearly 18 hours as I had to go out and when I came back home I was too tired to finish the recipe.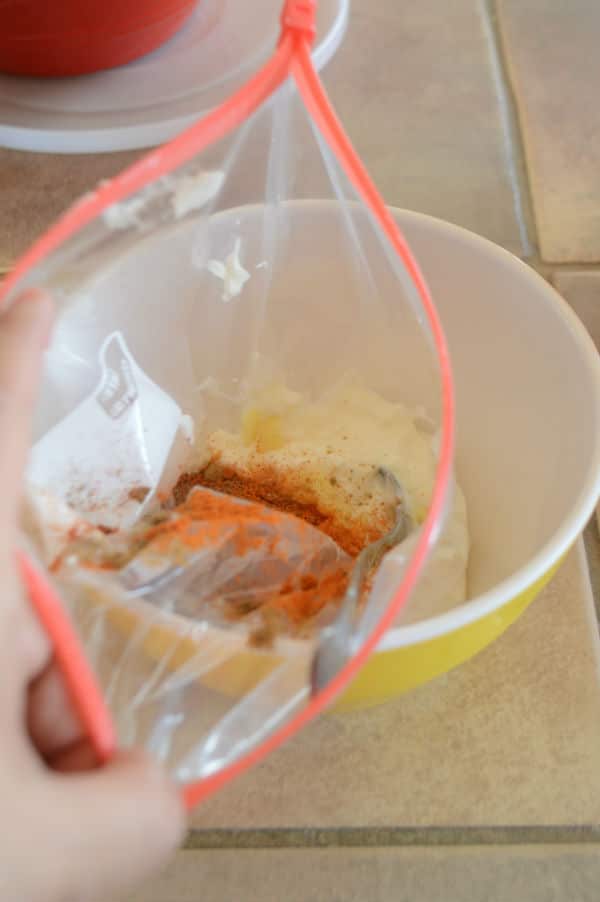 Thread the chicken in skewers and grill. It was too cold that day so I could not go out and grill, instead I baked the chicken on a rack at 425F until done.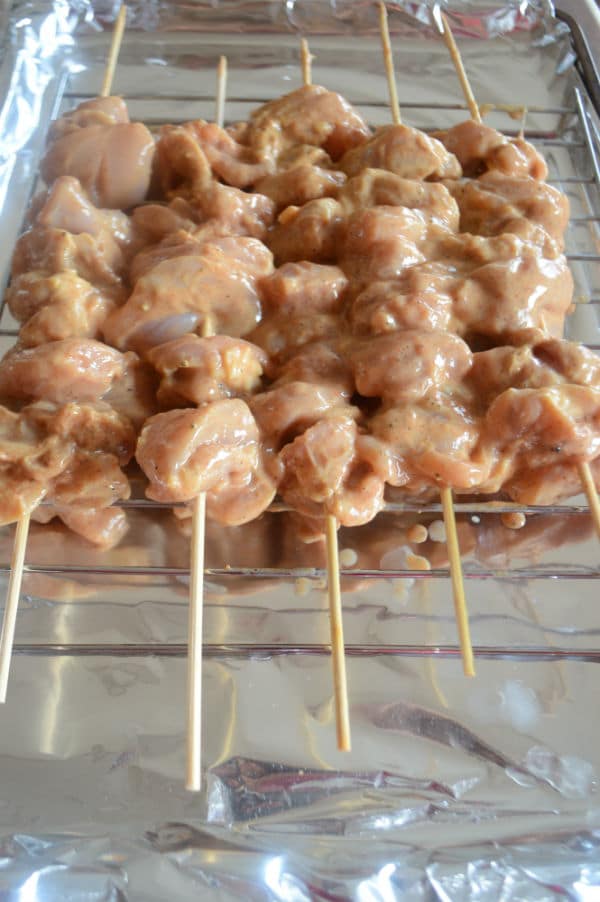 Meanwhile, I started making the sauce. This sauce tasted very very delicious, so I am thinking of always have a jar or two in the freezer and add it to almost anything. I recommend tasting the sauce as you go upping or scaling down the spices to your favorite.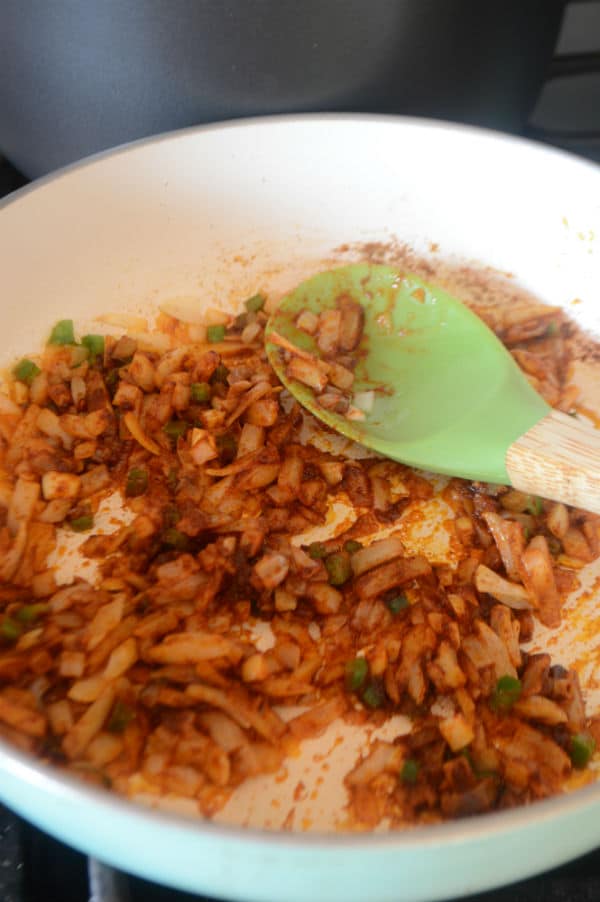 When thick and bubbly, add the chicken letting everything simmer and get to know each other well for a good 15 minutes.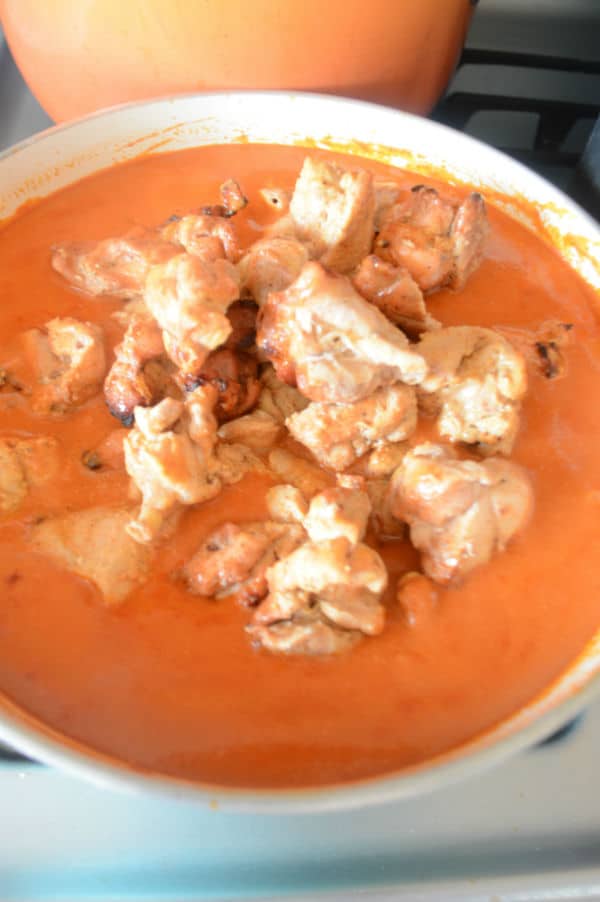 I've heard though, that garam masala can get bitter if cooked for too long, so I've added it near the end of cooking. Not sure if this is true or not, waiting for Indian cuisine experts to verify or deny this information. But just to be safe, I've done so.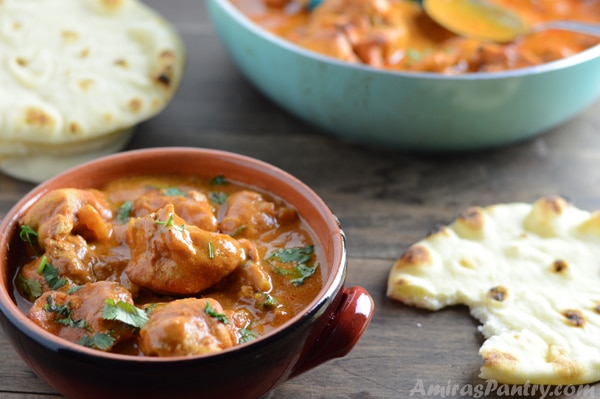 I hope you've liked me FIRST Indian cuisine adventure. Have you any experience with the Indian cuisine? Will you suggest another recipe for me to try?
Thank you for reading so far, until next recipe... Spice up your life!!

Related Recipes
Here's the best Cornish hen recipe, the whole family will love. This is a special occasion dish, but makes for a good hearty meal that can be served on a weeknight as well.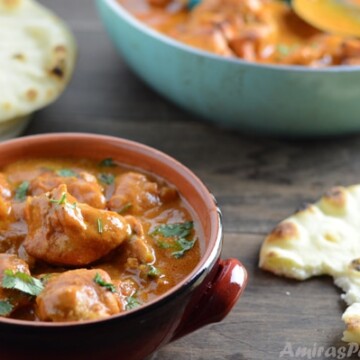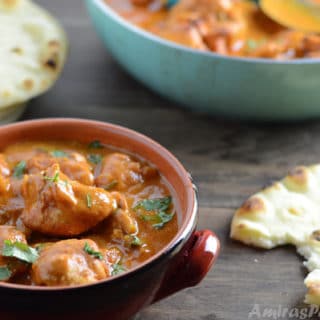 Ingredients
For the chicken
1

cup

yogurt.

1

tablespoon

lime juice.

1

teaspoon

cumin.

1

teaspoon

cayenne pepper.

1

teaspoon

ground black pepper.

2

teaspoons

garam masala.

1

tablespoon

fresh ginger

minced.

2

pounds

skinless boneless chicken thighs cut into bite sized pieces.
For the sauce
1

tablespoon

olive oil.

1

tablespoon

butter.

2

cloves

garlic

minced.

1

small onion

diced.

1

jalapeno pepper

finely chopped.

1

teaspoon

cumin.

2

teaspoon

paprika.

½

teaspoon

salt.

1

can tomato sauce.

1

can coconut milk.

2

teaspoons

garam masala.

½

cup

chopped fresh cilantro.
Instructions
In a ziploc bag, combine the first 7 ingredients. Stir in chicken, seal and refrigerate for 2 hour.

Thread chicken onto skewers, discard marinade and grill about 5 minutes each side.

Or you can bake in 425 preheated oven on a lightly oiled rack for 10-15 minutes, turning once.

Melt butter with oil in a large skillet over medium heat. Sauté onion,garlic and jalapeño for 2 minutes until fragrant.

Add the spices, tomato sauce and the coconut milk, bring to a boil then reduce heat and simmer for 20 minutes until thickened.

Add the chicken and continue simmering for another 15 minutes.

Serve with naan bread or basmati rice, garnished with cilantro.

Enjoy!!
Sign up and learn more about Mediterranean flavors