Sweet dates and creamy milk are blended together to get this creamy, dreamy date shake or date milkshake. This rich healthy smoothie is naturally sweet and can be easily made vegan and dairy free. A super easy recipe, that can be enjoyed in the afternoon or as a treat after dinner.
Date shake is a lovely starter for us in the holy month of Ramadan, we need something cold and sweet to break the long summer day of fasting, and date shake is the best, it is kid friendly, healthy, naturally sweet and a power boosting drink.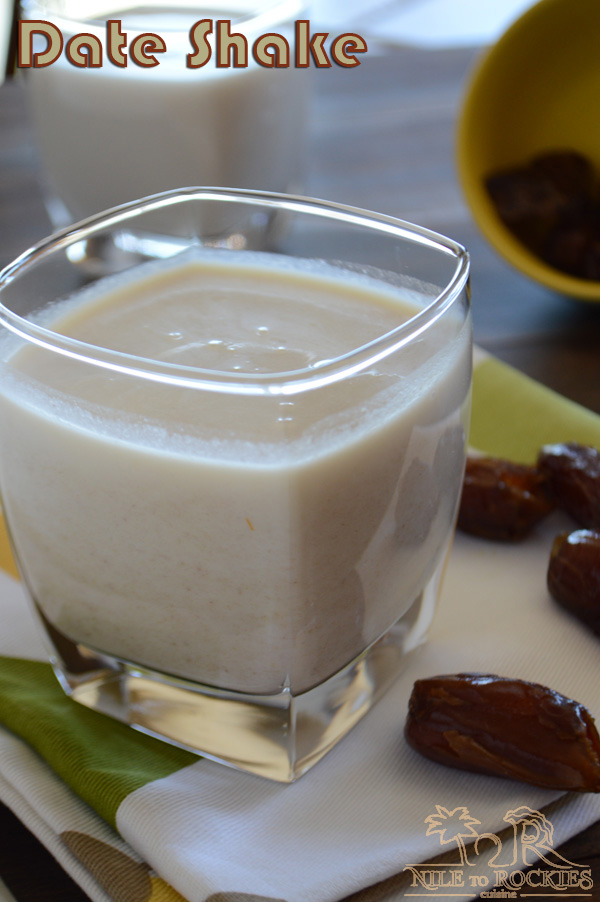 Talking about kids, I am trying to teach my kids- and myself as well – to set goals. Setting goals is a very important life skill that I did not practice or learn when I was little and I am not talking about reaching those goals, we are still in the process of setting life goals and trying to be realistic. Wasting time is something that underestimated in the most of the Middle East region although it is highly highlighted in Islam.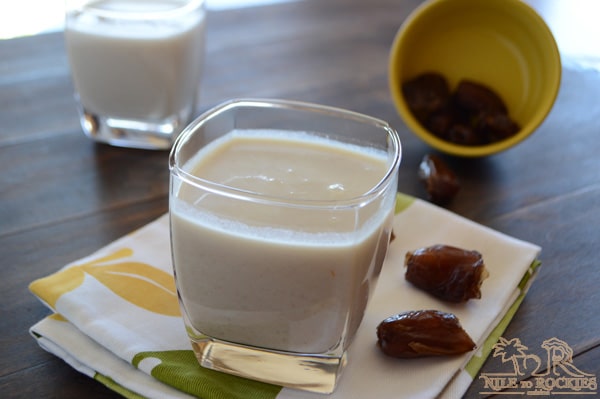 So here I am sitting with my 3 kids right before the holy month starts, trying to teach them about the importance of Ramadan and that we should not waste our time especially in Ramadan , I used this comparison that if a millionaire lost $10 will he even notice it? the answer should be no, next question was supposed to be what if a person only has $70 or $80 will he notice that he lost 10 of them. To make it clear for you, I wanted them to realize that we might only have 70 or 80 Ramadans in our life time so it will be a great loss for us to waste 10 of them, as simple as that!!
Now, when I asked the kids about the millionaire, they looked at me and said you know mom, it really depends, the personality of the person really matters and also the situation like when and where he lost that money .. what happened and the circumstances.. I was like 😱.. what is the matter with you boys?!! the answer should be simply " he will not notice the $10 as he already has many". Seems that their life is not as simple as mine was 30 years ago 👶 .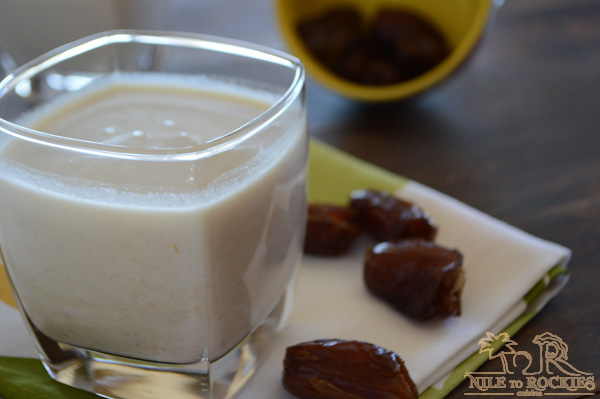 Although their lives might not be as simple, yet they enjoyed this simple recipe of date shakes and it got their approval immediately for many reasons,
First: it is sweet and if it is not sweet enough for any of them I always offer honey on the side for more sweetness.
Second: I have two kids who are obsessed with dates since they were little, so for them I add more dates or cubed dates in the cups for more deliciousness and sweetness.
Third: I add vanilla powder which gives this drink a dessert like aroma and enhances its sweetness so much, making it very desirable for everyone in my family.
For my third kid, I strain the milk so there is no visible residues from the dates as he enjoys it that way and I do not add more dates for him.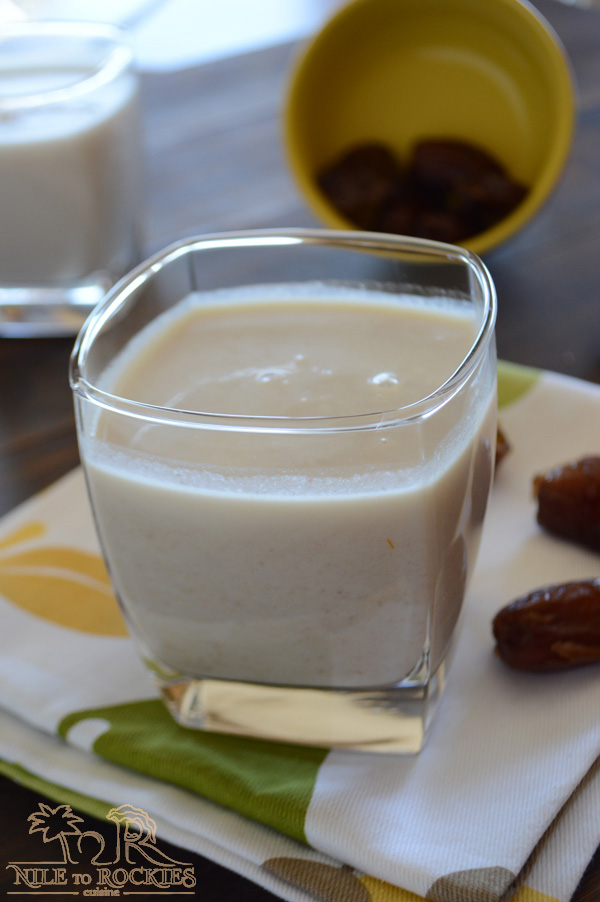 So it is your call strain or not, add dates or not, really it is all up to you. I do not add sugar or any other sweeteners to my date shake, being a sweet tooth, really this surprises me and here is a trick I use, I soak the dates ,until it is so soft, to get all the sweetness I can get from it, also adding the vanilla powder makes it taste much better and makes you feel there is more sugar in it.
You can make this vegan by using any kind of milk, like almond milk.
So that was it, my healthy, no sugar added, no ice cream yet delicious date shake, I hope you'll give it a try… Enjoy!!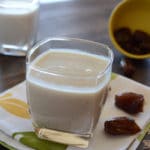 Healthy, no sugar date shake
A delicious, naturally sweet creamy drink
Ingredients
1/3

cup

dates - 4 or 5 soft Medjool dates

pits removed.

1

cup

milk

any kind is ok.

Optional

a dash of vanilla powder. Optional but highly recommended.

More dates for the cups if you like.
Instructions
Soak the dates in the milk for as long as possible to get all the sweetness out. I soak mine for a minimum of 6 hours.

In your blender, blend the date with the milk and a dash of vanilla powder if using.

In the serving cups add more dates at the bottom and pour the milk over.*

Enjoy!!
Recipe Notes
You can also strain the milk to get rid of any residues.
You might also like: