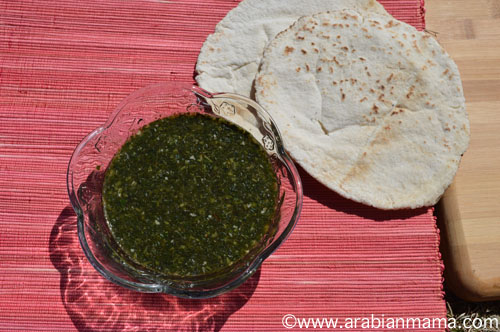 Mulukhia is a favorite for almost 99% of the Egyptians, specially kids. We like it with white rice or simply pita bread. For those who do not know Mulukhia it is kind of a green soup with lots of garlic and coriander. In Egypt we usually buy fresh Mulukhia leaves that looks like mint leaves but bigger, then we use a special curved sort of knife to mince it manually until it is very very fine like this.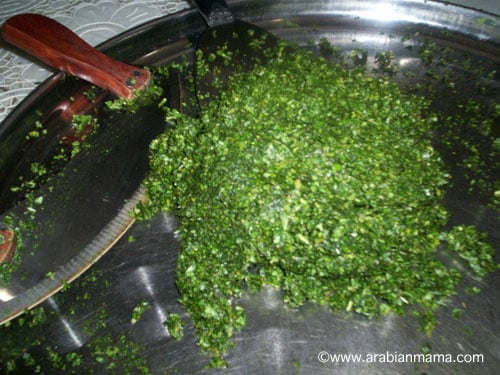 But here in the US we cannot find fresh Mulukhia so we buy frozen packages that is usually sold in the international market.
So let's start
You will need:
1 Package of frozen Mulukhia.
1 tsp of minced garlic.

butter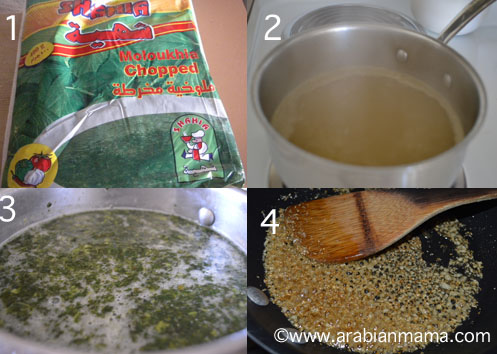 Here I've included a photo of the frozen Mulukhia package so you can see what it looks like.
We'll start by seasoning 2 cups of chicken broth with salt, 1Tbs of coriander and half of the garlic, boil then reduce heat and add the Mulukhia package, let it simmer until the frozen Mulukhia melts on its own but not boiling.
In a pan brown the remaining half of garlic in butter and then add the remaining 1 Tbs of coriander stir for 30 seconds and add to the Mulukhia soup.
Adjust seasoning if needed and let it simmer for 5 minutes uncovered.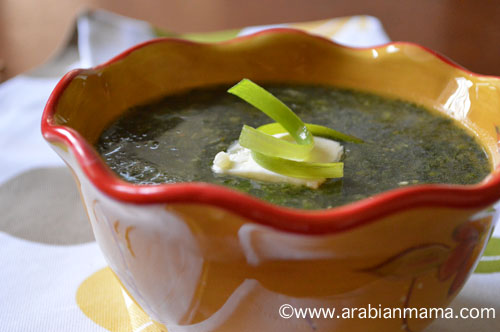 Serve hot with butter on top to add richness.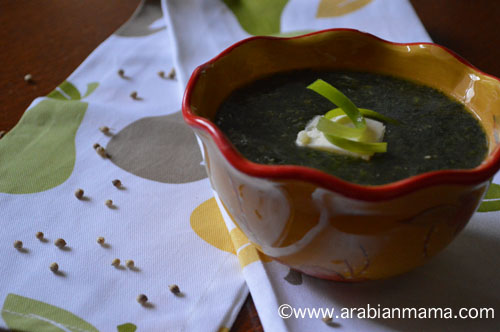 Absolutely delicious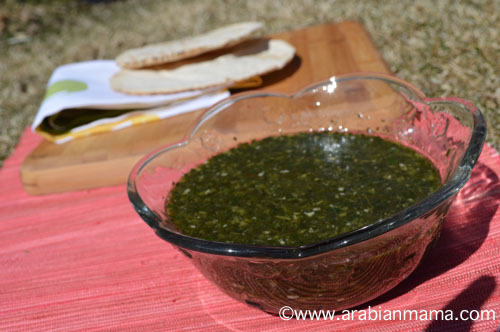 Just try it once and you will never stop.