Here is a Vegan Lentil stew recipe that fills hungry tummies without breaking the bank. This recipe along with fool medames and falafel are every day's frugal recipes in Egypt.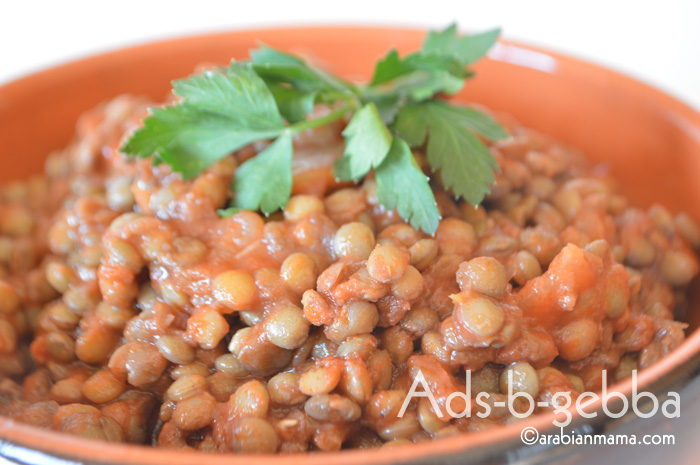 Hello friends, I hope you've had a great Thanksgiving and had a great gathering with your loved ones.
Today, our recipe is on the frugal and vegan side of the road, away from turkey and turkey leftovers. Easy, so you can rest a bit from slaving yourself in the kitchen during the holiday season.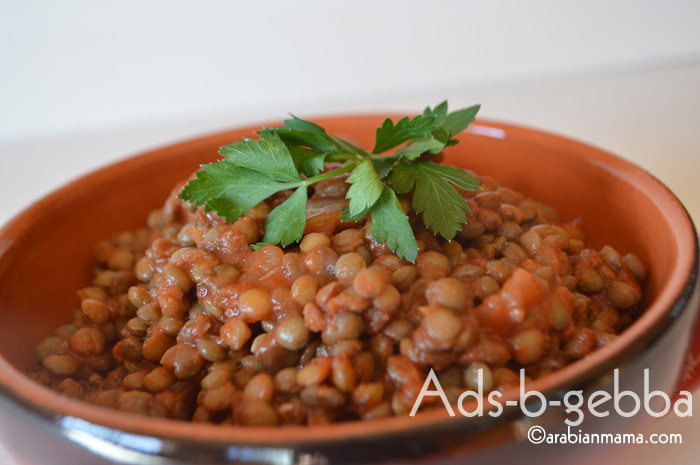 This post is dedicated to a friend of mine 'M'. Our friendship started more than 20 years ago when we were in high school back in Egypt. She used to be funny, full of life, dreamy and had a very successful career , but not anymore.
She got married only 4 years ago and had her first and only little precious baby boy, she was so happy to have him and decided to do anything and everything for him- don't we all?- to the extent that she is holding on to a relation that is draining her emotionally, physically and dragging her down.
She left her life in Egypt , her career, her family and went to the country where her – so called – husband is working, thinking that this is the best for her only child, to be raised between two parents no matter what. I've tried to talk senses with her many times before but… this was her choice and I respect her strong sense of responsibility towards her kid.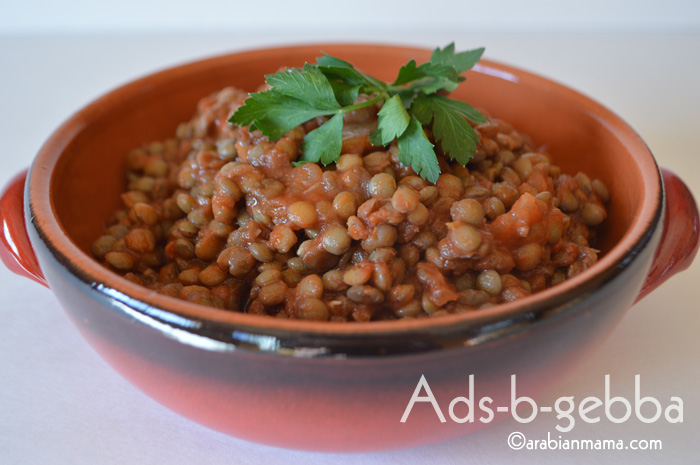 She is hesitating so much to get divorce, not knowing where to go and how she will feed her little one as she is now jobless. Living in Egypt as a divorced woman is every woman's nightmare. People will judge you, men will try their dirty tricks on you and friends might not be friends anymore, but hay my opinion is that living with dignity is more important, people will shut up sooner or later, men will give up on you and you know what, you do not need friends who will think bad of you when you get divorce.
This post is dedicated to you, my dear friend, be strong enough and let go of this unhealthy marriage, your son will only know this type of relation and will think this is the norm. Please, run away from this man, do not allow him to hurt you anymore, you deserve a better life with a better person.This marriage is eating up your soul and your best years in life.. don't let lies hold you hostage, break your chains and…. let go.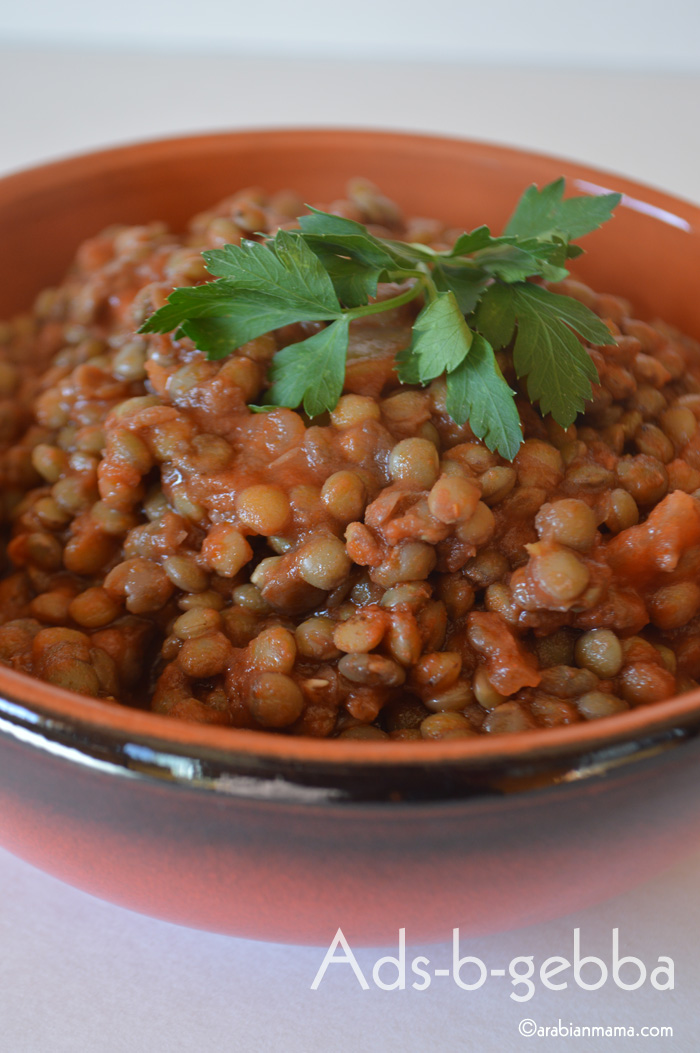 To you my friend and to all women suffering emotional, verbal and physical abuse out there, do not be afraid of how you'll be feeding your kid(s), raising emotionally balanced kids is more important than feeding them meat and poultry everyday. Here is a frugal recipe to help you start and live with dignity.
Allow me to whisper in your ears "A woman should not loose her dignity just because she is a mom". I hope you all agree with me.
Now I'll leave you with the recipe… Enjoy!!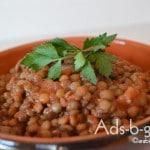 Ads-b-gebba
One of the frugal vegan recipes of Egypt.
Print Recipe
Ingredients
2

cups

brown lentils.

1

medium onion- roughly chopped.

1

garlic clove- minced. .

optional

3

Tablespoon

olive oil.

1

Tablespoon

tomato paste .

optional

1

15 oz

cans of tomato sauce.

1/4

cup

of water.

Salt and pepper - to your taste.

1

teaspoon

ground cumin

optional
Instructions
Start by rinsing the lentils very well, put lentils in a deep pot, fill with cold water to cover lentils, add a pinch of salt and bring to a boil.

Reduce the heat and let it simmer until almost done, we do not want to completely cook the lentils as it will continue cooking in the tomato sauce later. Drain lentils immediately.

In the same pot -as we do not need more cleaning- heat olive oil, saute the chopped onions, then add the garlic.

Add tomato sauce, water and tomato paste, simmer for 3-4 minutes then add the lentils and the spices.


Continue simmering for more 10-15 minutes or until lentils are completely done.

Serving suggestion: serve topped with avocado slices, chopped onions, cilantro and eat with rice , couscous or wedges of pita bread.


Enjoy!!