Everyone's Ramadan favorite sweet fritters, one round ball that is, usually, dunked in simple syrup. Crunchy on the outside, soft and fluffy inside. A wildly popular golden nuggets street dessert.
I've had another popular recipe for the lokaymat before, check it out here.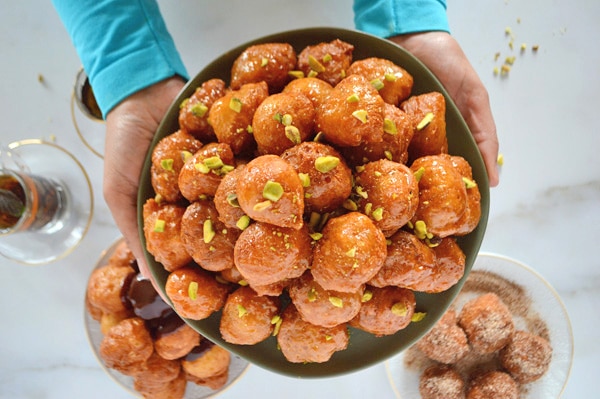 If you've been following me on Instagram, then you've probably noticed me experimenting with this recipe for almost 5 times until I got it right.
I've been blessed to guest post at my friend Lail's corner of the internet, so you'll find the exact measurements and nutrition facts over there. While you are there, do not forget to check out her awesome store for Eid collection and use coupon code AmirasPantry (until Jun30) to get 10% off (not affiliate link).
Because I know you love a step by step instructions I've created them here so check them out then head to withaspin for the details.
Loqaymat or Loqmat Al Qadi: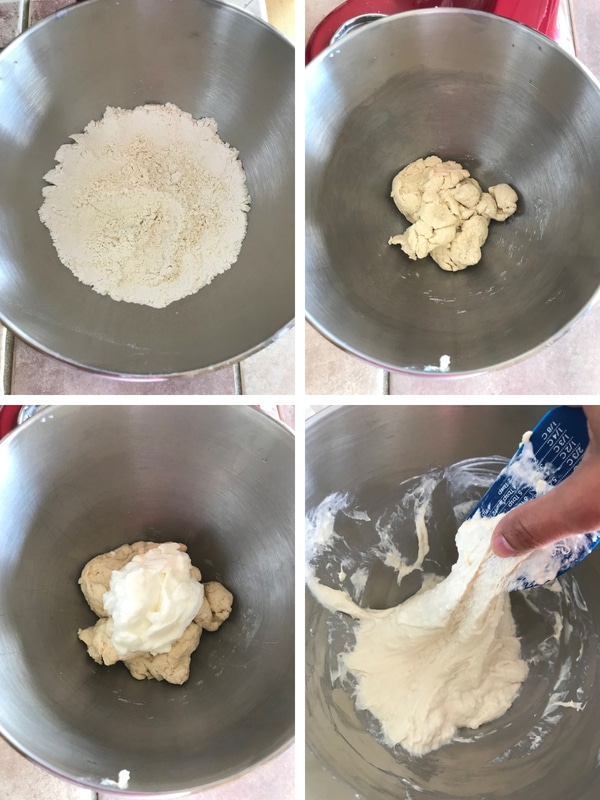 First, we'll mix dry ingredients with warm water. You'll notice that you'll end up with a stiff dough, do not worry.
Cover and let it set for 30 minutes in a warm place.
Add yogurt and keep mixing for at least 3 minutes until the yogurt is completely incorporated into the dough. This will take time so do not get frustrated or be tempted to add flour. If you must and feel that it is not coming together, give it just 1 Tablespoon of flour. JUST ONE, I promise it will come together.
Your dough now will be very stretchy as seen above. Cover and let it rise for an hour or now you can cover and refrigerate until next day.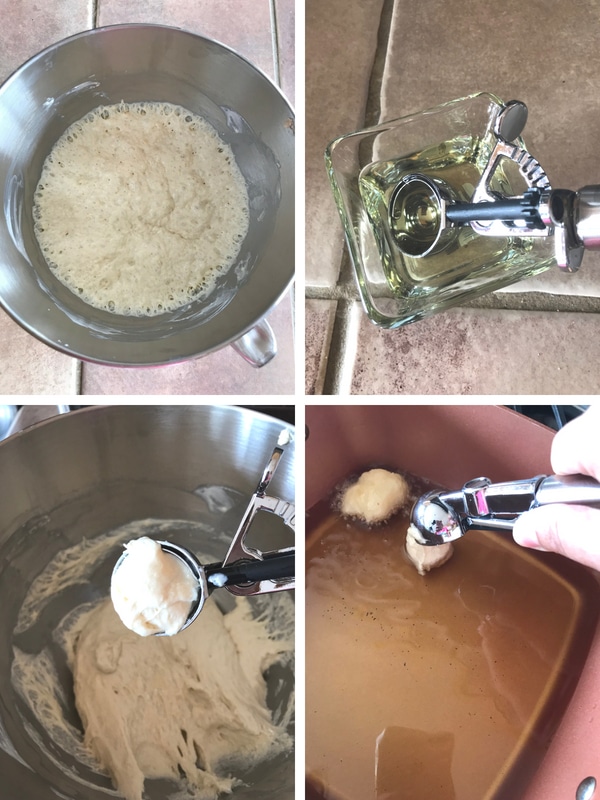 When you are ready to use, take it out of the fridge and let it come to room temperature first, this will take probably from 30minutes to 1 hour depending on your kitchen temperature.
Heat oil for frying, and using your small ice cream scoop – BTW guys this is a very handy tool so invest in one if your do not have one already- form dough balls.
Dip the scoop into a small plate of oil then scoop a dough ball then release into the hot oil.
You can also use 1/2 Tablespoon measuring spoon to do the job.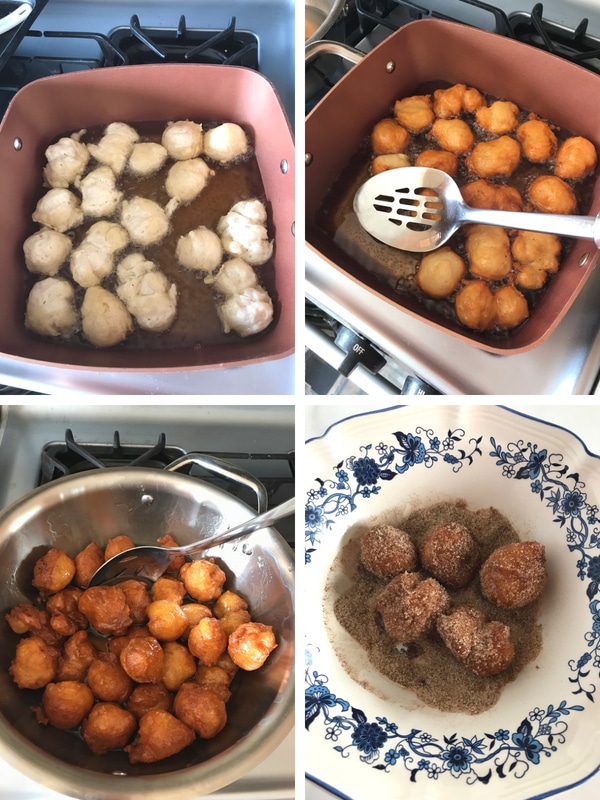 Fry until golden brown, you'll notice that the balls will float and that's why this recipe is called Awamat as well which means floats in Arabic.
Then you have so many options after that:

Dunk in Simple syrup: this is the traditional way of serving and the dearest to my heart… love it. The syrup can be flavored in endless ways, by adding vanilla, a cinnamon stick, orange blossom water, rose water, cardamom…..etc.
Sprinkle some powdered sugar: Another very famous way to serve those delicious sweet dumpling.
Pour Chocolate syrup on top: Usually Nutella, but here I've made my own delicious chocolate glaze which everyone loooooves.
Cinnamon Sugar: Combine sugar and cinnamon then roll the hot balls in it right after taking them out of the oil

So you choose best way , or ways, to serve the dumplings … they are all great and delicious.
I hope you'll like this recipe and please if you make this recipe, snap a pic and hashtag it #amiraspantry — I love to see your creations on Instagram, Facebook, Twitter!
Don't want to miss a recipe? Sign up for the FREE Amira's Pantry newsletter delivered to your inbox with lots of tips and surprises! And stay in touch with me on Facebook, Twitter, Pinterest, and Instagram for all the latest updates.