Berries, peaches, mangos, and melons are the quintessence of summer fruits, and with Fall almost a month away, we need to enjoy more of those luscious fruits. There is no better way to enjoy them than using them to make a delicious summer fruit desserts.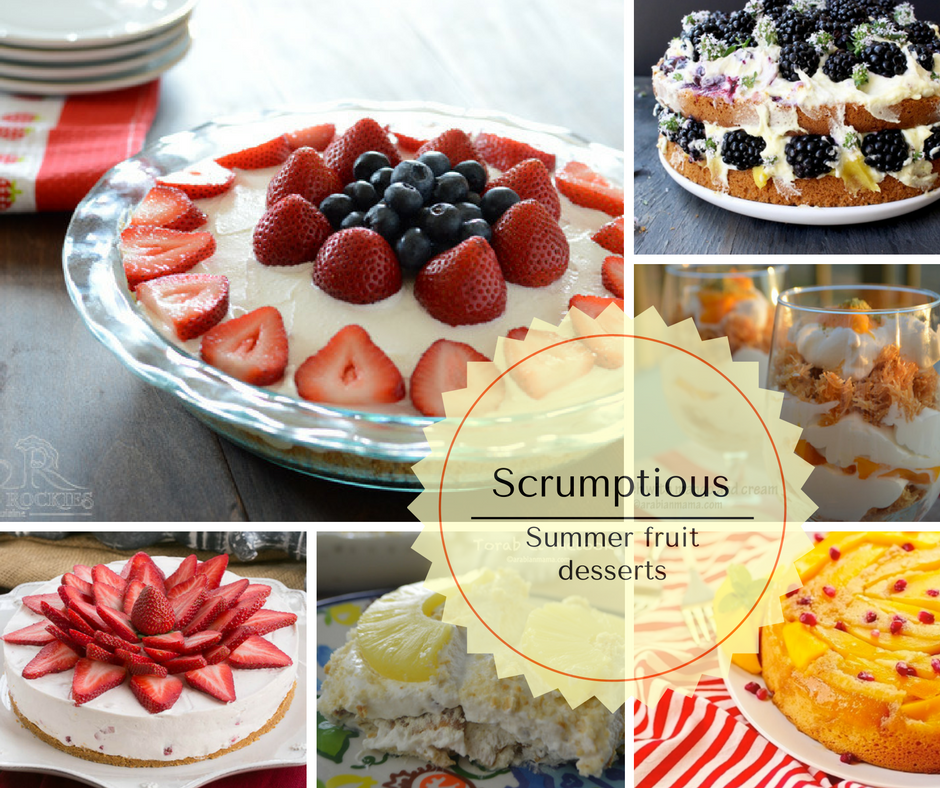 We are in the back to school season, which means in a month or so Fall will be here. So for me this means I need to work quickly and enjoy those juicy colorful summer fruits while they are fresh and in season. Here are some recipes to inspire you from us and our friends.... Hope you'll try some soon.
From NiletoRockiesCuisine:
No Bake, mixed berries and Oreo dessert.
Kings' dust ( torab el melook)
From our friends:
Italian lemon olive cake with berries. from Ciao florentina.
Sweet Thai coconut mango sticky rice. from This grandma is fun.
Strawberry vanilla cream pie. from That skinny chick can bake.
Mango upside down cake. from From Brazil to you.
Peachy cream short cake. from Kitchen riffs.
Korean melon popsicle . from The black peppercorn.