Impress yourself and everyone around with this easy lemon curd recipe.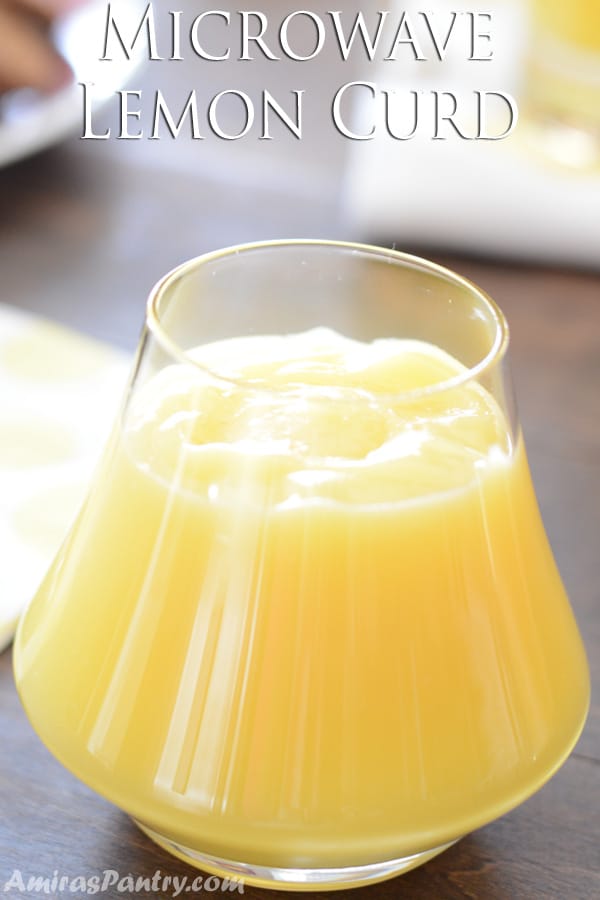 I like lemon, no I love lemon. I love its tartness, it makes me drool. From black tea, ginger tea, fresh squeezes on soups, limoncello ice cream or even chewing on half a lemon in the middle of the day.
[mv_video key="ky1cxpnn3jz8euvgdi2q" volume="70" sticky="true" ratio=""]
I love it and passed this lemon loving gene to one of my kiddos as well. So he was the first to help me taste, adjust,remake, retest and so on until we reached what has satisfied both of us.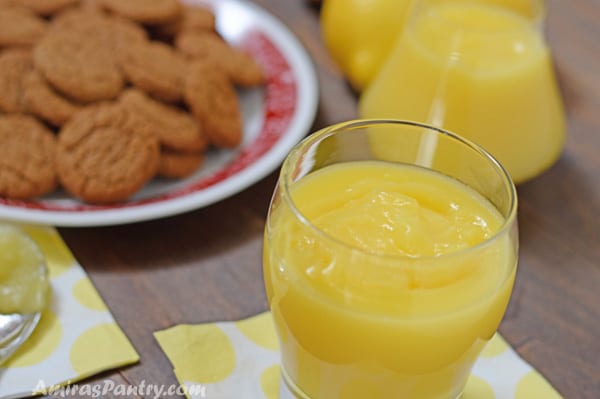 We do not have such thing in Egypt, or at least not when I was living there 24/7. When I first saw lemon curd jars in the stores, I was like what is this!!! lemon curd and what to make with lemon curd?. Finally, I bought a jar from a speciality store that was too expensive but was soo good. Unfortunately I could not bring myself to buy it again.
Years later, after I mastered some skills in the kitchen, I thought haay girl you should try making this at home. I've found so many recipes that are all great, but the point is I really wanted an easier recipe for this. Kept searching and searching until baam I saw some people making it in the microwave... what a catch!!
I started with Ina's recipe and worked my way refining it with my little helper. Nope, too sweet, nope, too tart, nope grainy... and so on until we finally nailed it a wonderfully smooth, thick but not unspreadable, rich curd that can easily rival the ones you buy in gourmet stores. Now let me show you what to do.
First combine sugar and eggs.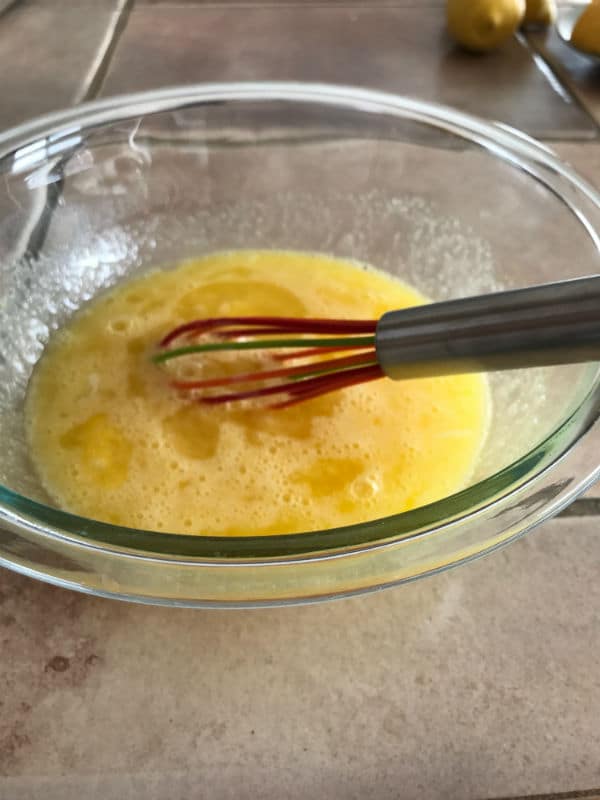 Add melted butter. Please know that this recipe calls for more butter so it is buttery , has a mild tartness and less sugary than many other recipes so feel free to adjust.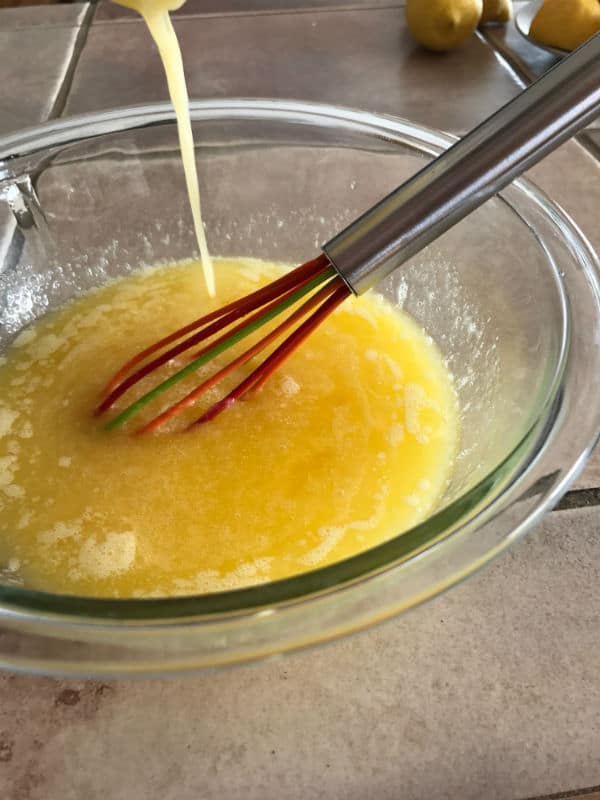 Then lemon juice.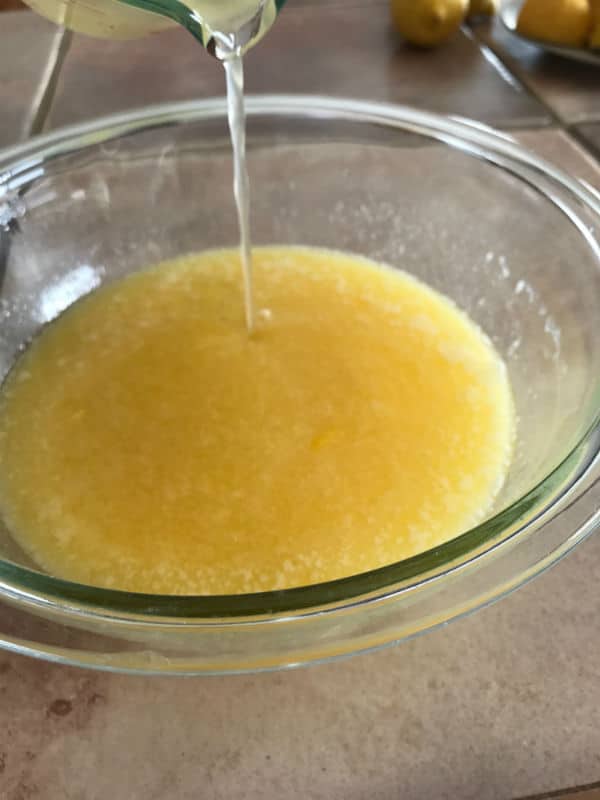 Microwave in 30 seconds intervals. If I didn't see this for myself I would have never believed it. In three minutes flat (seriously!) I had a beautiful, sweet, tart, fresh homemade lemon curd. Remarkable. Don't be fooled by how runny it looks in the microwave, because it thickens as soon as it cools! You can't go wrong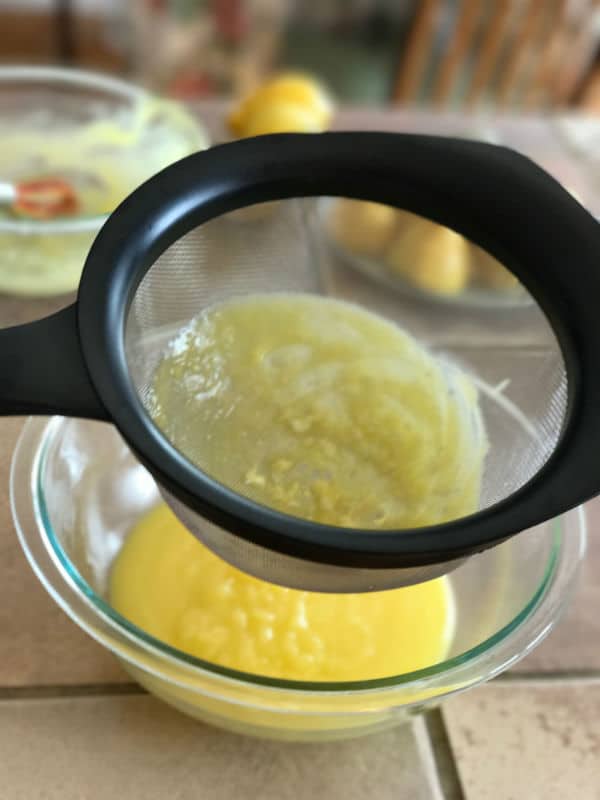 Run it through a mesh sieve, just to make sure but really mine had very few lumps in it.
Now here are some of the many uses for lemon curd: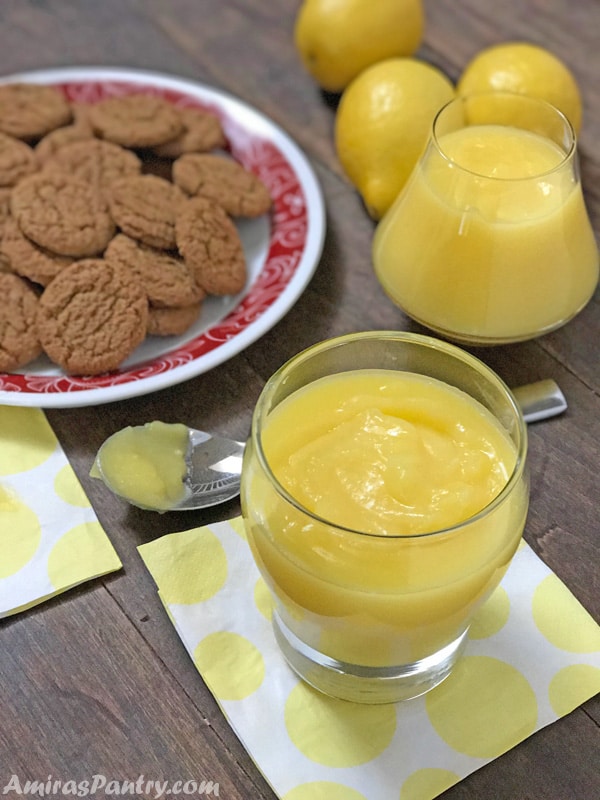 For a quick dessert, roll out pre-made pie crusts and cut it with a cookie cutter to fit mini cupcake pan, bake it for 10 minutes and fill the little pastry cups with this lemon curd. You can also pour it warm over pound cake and as a spread on muffins and cookies. Use it as a lemon filling for a Lemon Lush. I am really impressed about how easy and versatile desserts can come out of such simple lemon curd.

A few stirs in the microwave and it is done. I love such win win recipes. I hope you'll love this recipe as well . Please leave a comment below telling me how do you usually use lemon curd?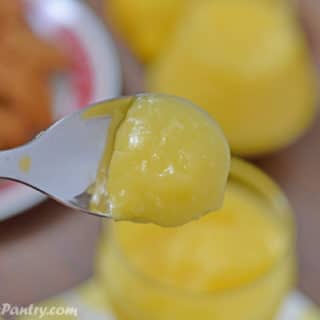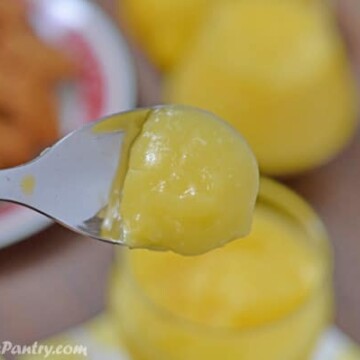 Ingredients
3

extra large eggs.

3/4

cup

granulated sugar.

1/2

cup

lemon juice.

1

stick butter.*

1

Tablespoon

lemon zest

optional.
Instructions
In a deep microwave safe bowl, combine eggs and sugar keep stirring for almost 1-2 minutes until you feel sugar is almost all dissolved.

Melt butter in microwave for 20 seconds intervals.

Pour butter slowly over egg mixture while whisking non stop.

Stir in lemon juice and lemon zest if using.

Microwave on high for 30 seconds intervals stirring in between until done.

You'll know when it is done when the curd covers the back of a spoon.

Run the mixture through a mesh sieve to remove any lumps.

Cool and refrigerate.
Notes
*This lemon curd is a little buttery as after many trials, this is what my family likes, not too overly lemony and a little to the buttery side. If you like it more lemony feel free to adjust according to your taste.
Sign up and learn more about Mediterranean flavors