Chicken thighs in garlic-y, lemony sauce that comes handy in less than 30 minutes for a quick, super easy weeknight dinner.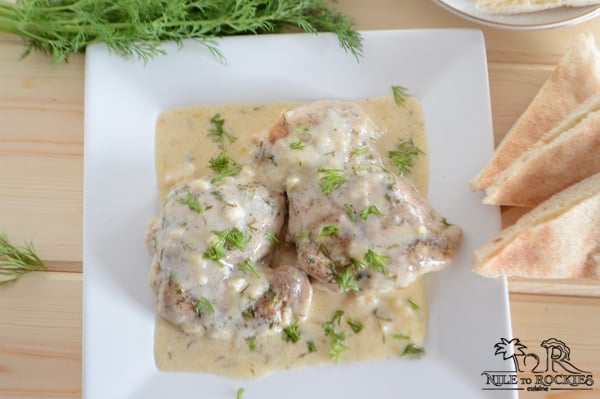 This is a very easy, no brainer recipe for busy weeknights, can be made with chicken thighs or breasts, pair with some green salad, rice/brown rice or quinoa and you have a hearty filling meal.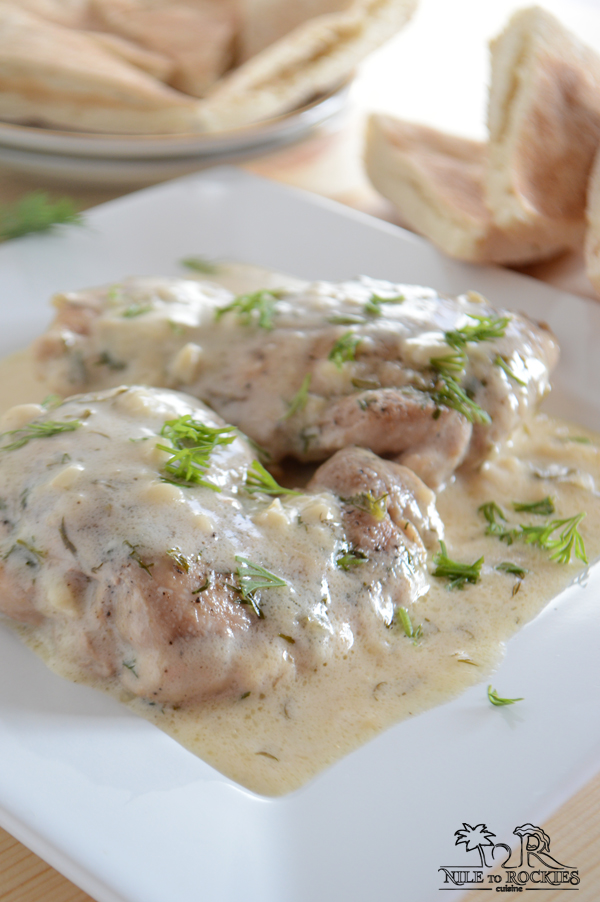 In our home we mostly eat chicken and it is always easier to use chicken thighs for the kids, it is flavorful easier to chew on and does not get dry as the breasts do, but if you ask me I would go for the breast as it is lighter, healthier with less fats. The sauce is so delicious, lemony , garlicy with a hint of butter which makes it so desirable, it is amazing how just a tablespoon of butter can do👍.
For this recipe I recommend using dill or cilantro … a combination of both might also do good. I've made it before several times with the cilantro and it was a hit.. and because I like cilantro alot, I never thought of any other herb to use, until I bought a big bunch of dill, that I really needed to use before it wilts in anything rather than Mahshi sauce, which I always use to consume the herbs I buy.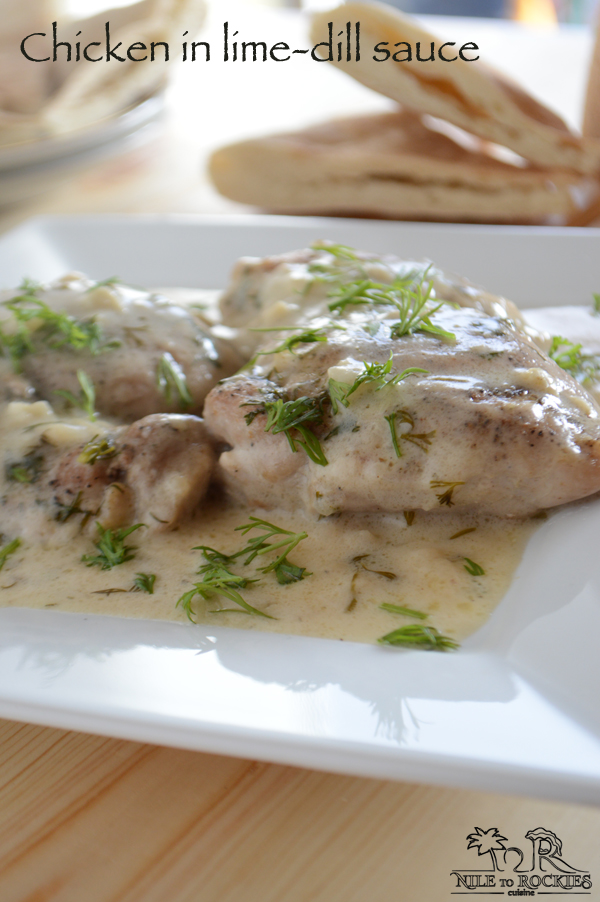 It is a crazy easy chicken recipe that I hope you'll try soon. I'll leave you now with the video and the recipe. Enjoy the rest of the week.
Chicken in lime and dill sauce.
Tasty chicken thighs in a creamy lime and dill sauce easy for your weeknights' dinner.
Ingredients
2

Tablespoon

olive oil.

1

Tablespoon

unsalted butter.

2

boneless skinless chicken thighs.

Salt and pepper to taste.

3

garlic cloves crushed.

1/3

cup

chicken broth.

1

Tablespoon

lime juice.

1

Tablespoon

flour or corn starch dissolved in 1/4 cup of water.

2

Tablespoon

dill weed

chopped. Or you can use fresh cilantro or any herb of your choice.
Instructions
Use half a lime to rub the chicken on both sides first – this is an optional step I always make to take any smell away from the chicken before cooking.

Heat a non stick pan oven over medium high heat. Add the oil and butter, wait until butter melts and then add chicken thighs. Cook on both sides until nicely browned.

Remove thighs to a plate.

Reduce heat, add chicken broth, garlic and lime juice bring the mixture to boil.

Add the dissolved flour and stir until well combined.

Add the thighs back, coat the chicken well with the sauce, simmer for 15 minutes until it is done.

A couple of minutes before it is completely done – that is almost after 10 minutes- stir in the dill.

Serve hot with green salad, peas and brown rice.
Sign up and learn more about Mediterranean flavors