Let's finish the year with delicious yummy dishes in this final week of the year.
Enjoy a free, 5-day meal plan of delicious meals for you and your family. Meal plan is a great way to ease your days, relax, save time while making sure your family is getting hot home-cooked meals every night.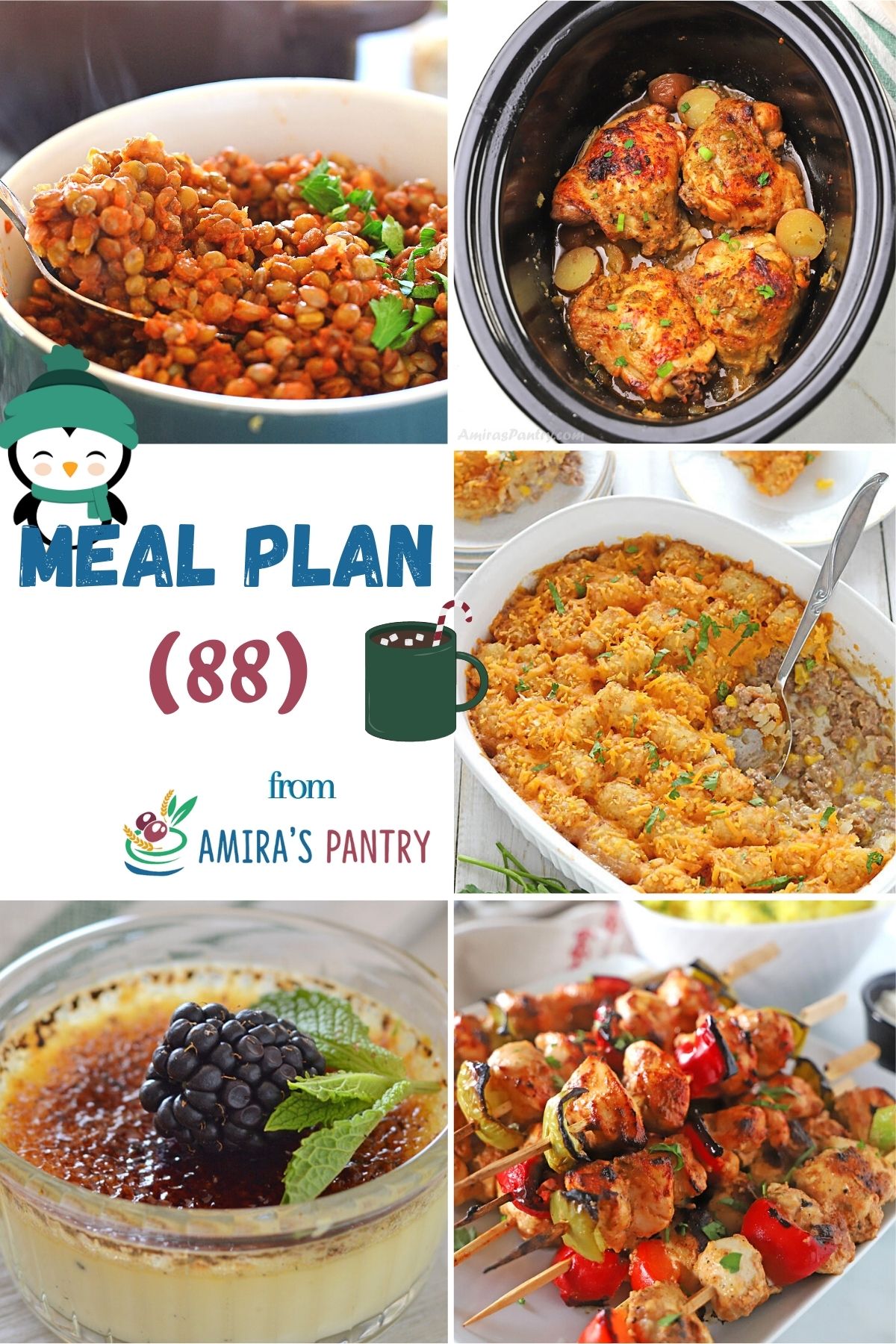 Jump to:
I've been sharing 5-day meal plans with my email subscribers for many years now, started sharing some of those on Instagram and I love the feedback I get from those who love the meal plans and use them regularly.
If you're new to my meal plans, they normally include 5 dinner recipes and one or two desserts to satisfy your sweet tooth. I'm trying my best to be thoughtful and add a variety of recipes with plenty of wiggle room for you to add or subtract food and I always suggest you make a day per week for leftovers or use them for lunch the next day.
📅 Food Holidays
This week we are having some interesting and fun days to celebrate. These days are a good opportunity to raise awareness, shed some light, or inspire you to create more recipes in your kitchen. So let's check them out:
December 25 is National Pumpkin Pie Day! sounds weird right? I thought October or November is a better month for this. Anyways, try making pumpkin pie this way, so delicious.
December 26 is National Candy Cane Day. Here is a cool way to use up any candy canes you have.
🫑 In Season Now
Beets, cabbage, cauliflower, celery, potato, leek, lettuce, spinach and winter squash.
December 26
December 27
December 28
December 29
December 30
Desserts
🖨️ Printable Shopping List
Here is a free printable shopping list to use while shopping this week.
Related posts
Here is last week's menu plan for you to check, and do not forget to take a look at our menu plans.