In the Middle East
, flat bread is the most common kind of bread. Do not get me wrong ,we also love all other kinds, but flat bread has a special place in our hearts don't know why!!! Searching the internet you can find hundreds of flat bread recipes. This one is a little oily and rich, it is so soft and fluffy. My kids like to dip it in molasses and honey with cream yum yum.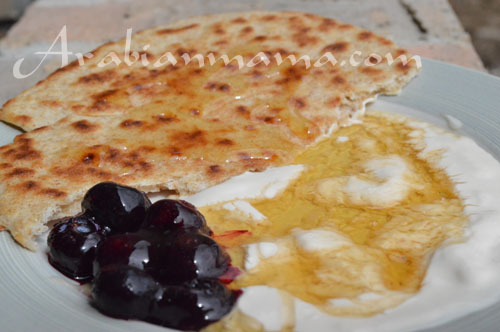 So let's start by getting the ingredients:
3 cups of all purpose flour.

1 cup of whole wheat flour.

1.5 cup of warm water/milk – I used 1 milk and half water.

1/2 cup of olive oil.

1 tsp dry yeast.

1 tsp of granulated sugar.

1/2 tsp of salt.
We'll start by adding all the dry ingredients together, mix well then add the oil and the milk/water and mix very very well together until you get a firm dough that is not sticky. Let it rest for about half an hour.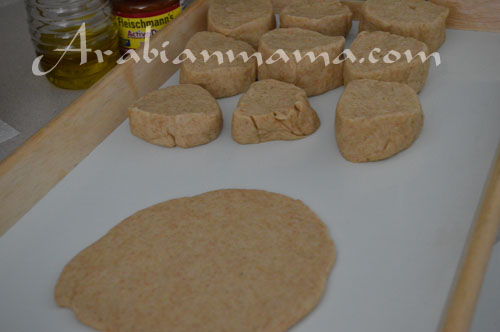 Cut into 10 pieces – depending on the size you want. Meanwhile heat a skillet over medium heat.
Start rolling your pieces one by one.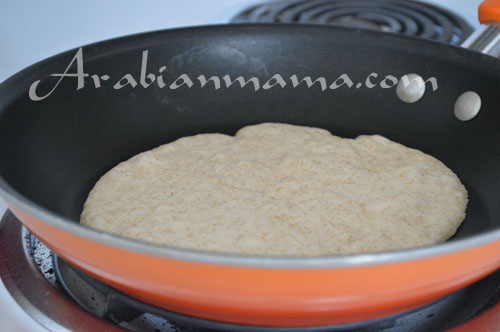 Place the rolled dough in your hot skillet for 30 seconds then turn it for another 30. When you are done with it cover and start by the other piece . Add the pieces on top of one another and cover until you are done with them all.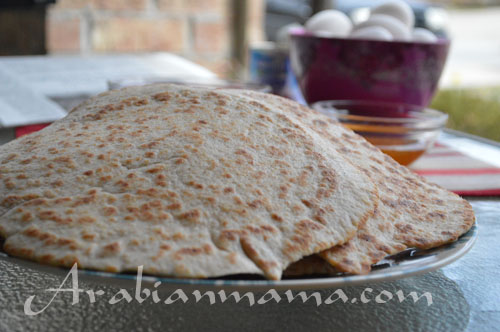 I would like to welcome you to our breakfast table. One bite of these and you'll see how worthwhile it is to make them yourself.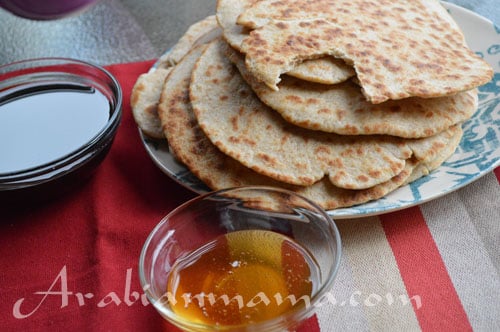 So delicious with honey and cream.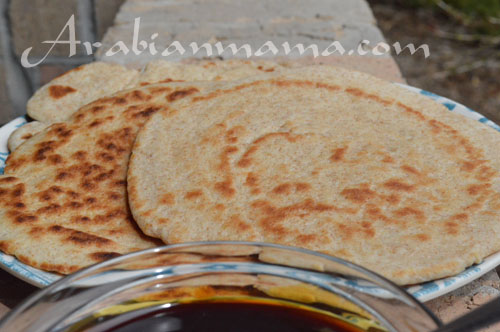 Hubby prefers them with molasses and my oldest son too.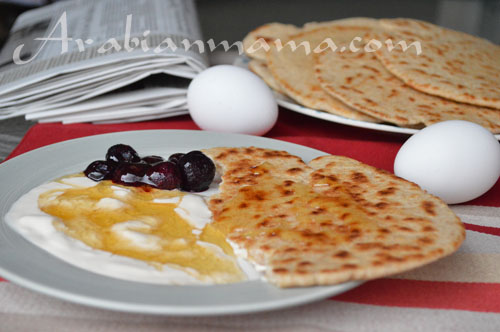 Enjoy.