Enjoy a free, 5-day meal plan of delicious meals for you and your family. Meal plan is a great way to ease your days, relax, save time while making sure your family is getting hot home cooked meals every night.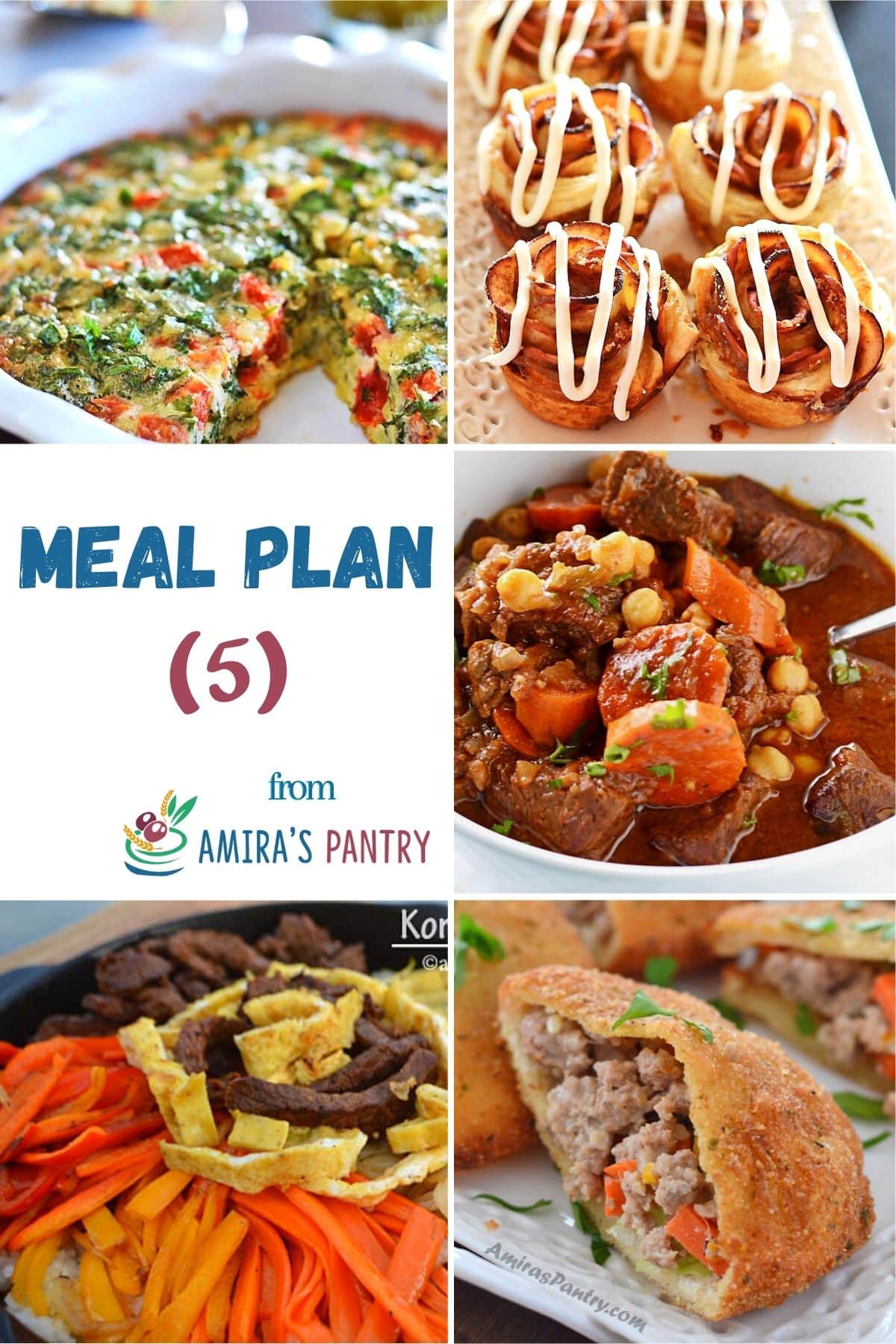 Jump to:
I've been sharing 5-day meal plans with my email subscribers for many years now, started sharing some of those on Instagram and I love the feedback I get from those who love the meal plans and use them regularly.
If you're new to my meal plans, they normally include 5 dinner recipes and one or two desserts to satisfy your sweet tooth. I'm trying my best to be thoughtful and add a variety of recipes with plenty of wiggle room for you to add or subtract food and I always suggest you make a day per week for leftovers or use them for lunch the next day.
Happening This Week
This week we are having some interesting days so let's check them out:
May 16: National Barbecue Day!. Dust off your grill with these delicious, mouthwatering recipes. It does not matter if you are using charcoal, wood, or gas grill let's use it to the max this season.
May 17: National Cherry Cobbler Day. Also National Walnut Day, celebrate with muhammara dip or make an easy apple strudel.
May 18: National Cheese Souffle Day.
May 19: National Devil's Food Cake Day.
May 20: National Quiche Lorraine Day.
May 21: National Buttermilk Biscuit Day. Try these pretty biscuits buttery and delicious.
May 22: National Strawberries and Cream Day.
May 17
May 18
May 19
May 20
May 21
Desserts
Related posts
Here is last week's meal plan for more inspiration. Or check out the ever growing meal plans here.