Earthy, sweet, spicy and creamy smoothie.A matcha ginger green tea smoothie recipe that tastes good, I would even go so far as to say it tastes great. This matcha green tea smoothie will completely change your breakfast way.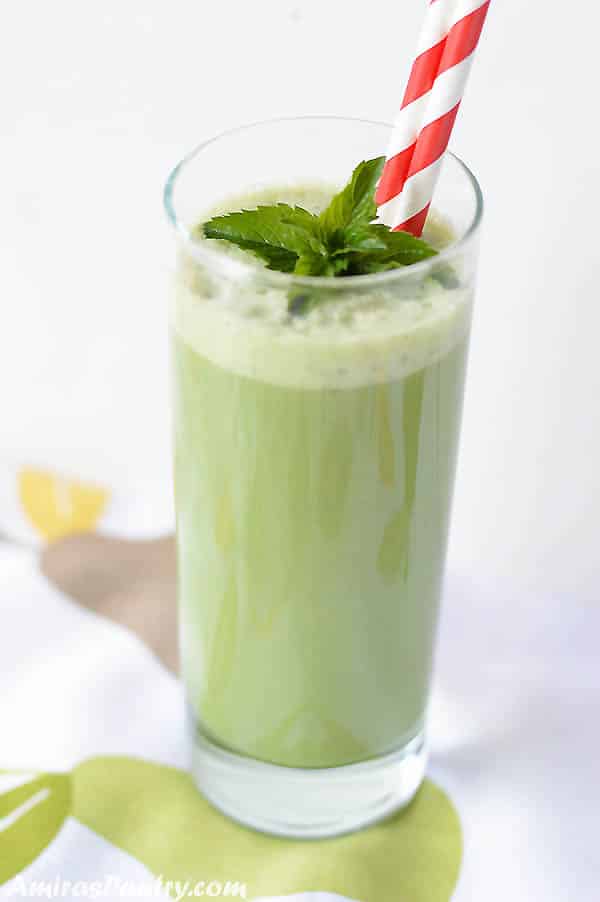 You guys, I am on a matcha KICK. And when I say kick, I mean I'm in this phase where I'm trying as hard as I can to incorporate matcha in our diet and convince my small family of consuming it. There is that thing about matcha that makes it really unusual and sort of amazing. May be the color or the smell or may be the goodness that comes with it, and makes any recipe vibrant and healthy.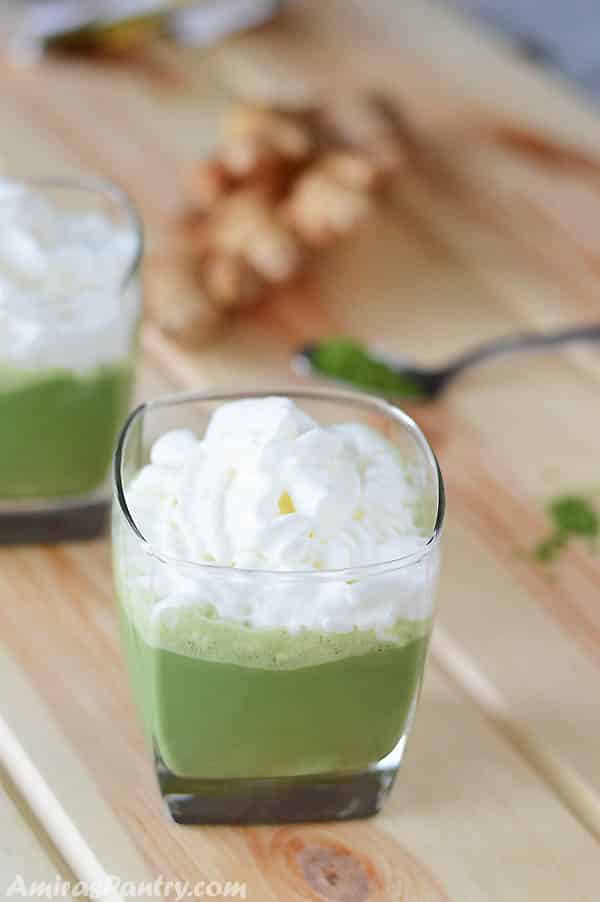 I'm not claiming that this recipe is a 100% healthy, but it has two ingredients , no actually three, that I could not include them in a recipe that my kids will actually like, ginger, matcha and cashew milk. I have to say that this recipe tastes amazing. If I can get my kids to drink a smoothie, like it and even ask for seconds, you know that it's got to taste pretty darn good.

I've never been a fan of smoothies, but I have a kid who is obsessed with Starbucks smoothies, but the idea actually came when a ginger syrup recipe popped up while I was on pinterest. I really admire this genius idea, it is tasty, spicy and goes very well with many things.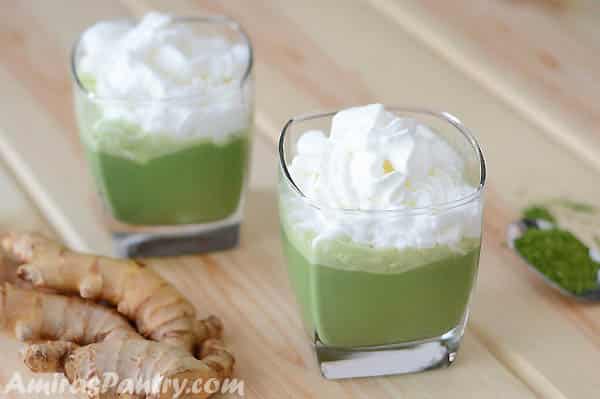 I've used cashew milk, which I find creamy and delicious, also used a couple of scoops of vanilla frozen yogurt, you can use dairy free products or use milk products, works both ways, adapt it to your preference and I am sure you'll not regret it.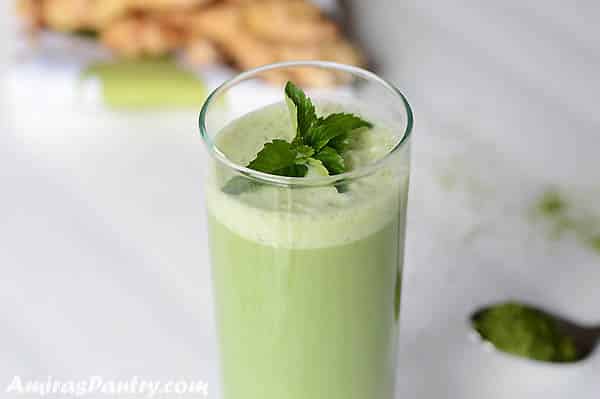 Besides the health benefits in this smoothie, it is delicious, creamy, kid friendly and even nice to look at 😂 . Make it for your breakfast, lunch or maybe for a cozy Sunday evening, the important thing is to … Enjoy. See you on the next recipe… until then enjoy your days.
Minty matcha smoothie with ginger syrup
Ingredients
For the Ginger syrup
1/2

cup

sugar.

1/2

cup

diced ginger rings. I did not peel the ginger for an intense flavor.

3/4

cup

water.
For the smoothie
1

cup

cashew milk.

2

scoops of frozen yogurt.

1

Tablespoon

matcha powder.

2

Tablespoon

ginger syrup.

4

or more fresh mint leaves.
Instructions
Start by making the syrup, in a pot over medium high heat combine water, ginger and sugar and bring to a boil.

Reduce heat to low and let it simmer for about 20-30 minutes unthink thick.

Strain the syrup and let it cool down.
To make the smoothie
In your blender or food processor combine all the smoothie ingredients.

Blend until smooth then pour into chilled glasses.

Serve immediately… Enjoy!!
Sign up and learn more about Mediterranean flavors
Need more drinks? check out the drinks section.
Meanwhile here are some recommendations 👇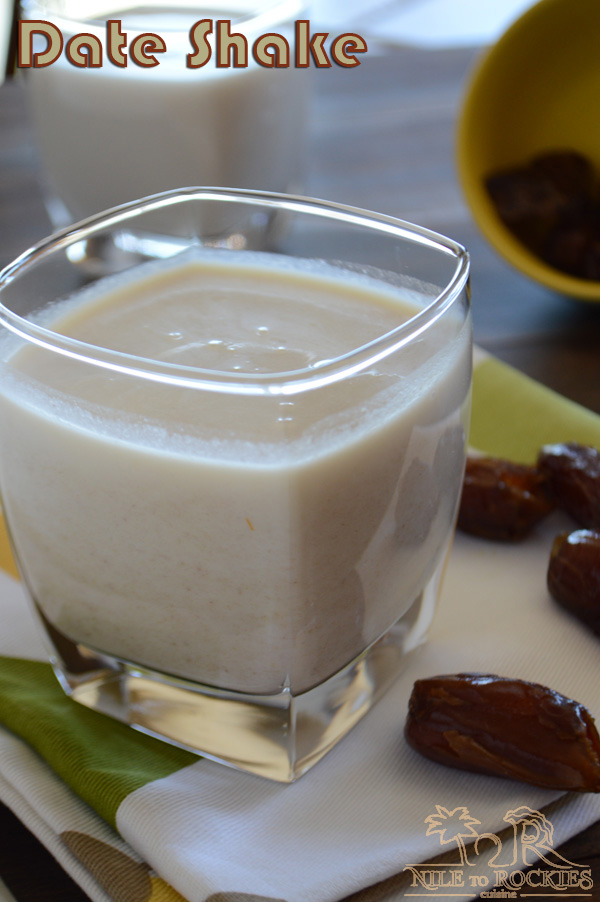 Healthy, 2 ingredients date shake