Lasagna is a family-favorite meal because it's easy to make and full of flavor. It's hearty, comforting and kid-friendly. And, if you are asking your self what to serve with lasagna, then I'm here to help you out. I know sometimes it can be tough to decide on the best sides for a meal, so I have created this list just for you.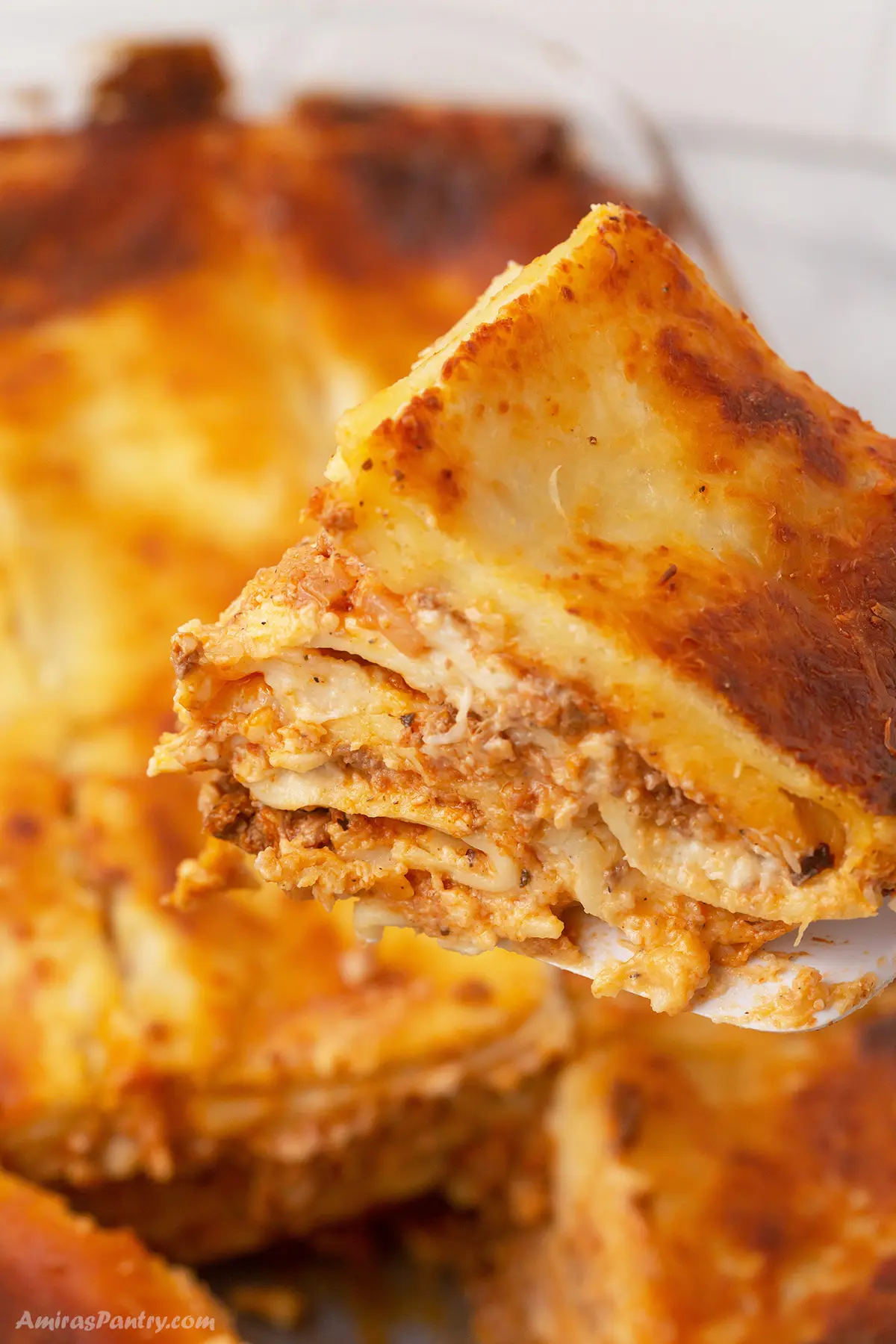 You'll Love Lasagna
One of my favorite things about making lasagna to feed my family is that I can easily double the recipe and freeze the second one for a meal on a busy weeknight or when I have unexpected guests show up and need something quick.
Breads
You can never go wrong with bread as a side dish to serve with lasagna. Your entire family will serve about the different breads that pair well with this hearty meal. From garlic bread to sweet rolls here is a list of breads that go well with this meal.
Salads
There is nothing my family loves than a side salad with a pasta meal like lasagna. There is just something refreshing about a bright green side dish to go with the steaming casserole. Here is a list of salads that you can easily make and serve with lasagna.
Vegetables
Take your lasagna meal up a notch by adding some cooked vegetables to the side of your plate. You can choose from a variety of vegetables that will go with this dish. Here are some other options for you to consider.
Desserts
Lasagna is a great meal for any occasion, but if you want to make it extra special, then why not add a sweet ending? Dessert is the perfect way to finish your meal and create lasting memories. Here are some desserts that pair perfectly with lasagna.
Drinks
Lasagna is a warm and comforting meal, so why not pair it with a hot cup of tea or coffee after dinner. Or if you are in the mood for something cold, then there are plenty of other drinks that go perfectly with lasagna. Here is a list of some beverages to enjoy with your meal.
The next time that you make your favorite lasagna recipe, and find yourself asking what to serve with lasagna, come back to this list. With all of these different side dish ideas, you are guaranteed to find something your family will love.
Now, I have just one question for you? What do you serve with lasagna when you make it? Drop me a comment and let me know what your favorite side dish is.
Related Posts