Thanksgiving, the most celebrated holiday here in the US. Although I did not grow up to Thanksgiving, I like it so much. Thanksgiving is not among the Mediterranean or the Middle Easters feasts, it always reminds me of our gatherings. Family and friends with smiling faces, gathering around a food laded table. how warm is that!
Whether you are cooking for 2 or for a huge crowd, hosting or just bringing some sides, here is a Mediterranean style menu.
Thanksgiving Recipes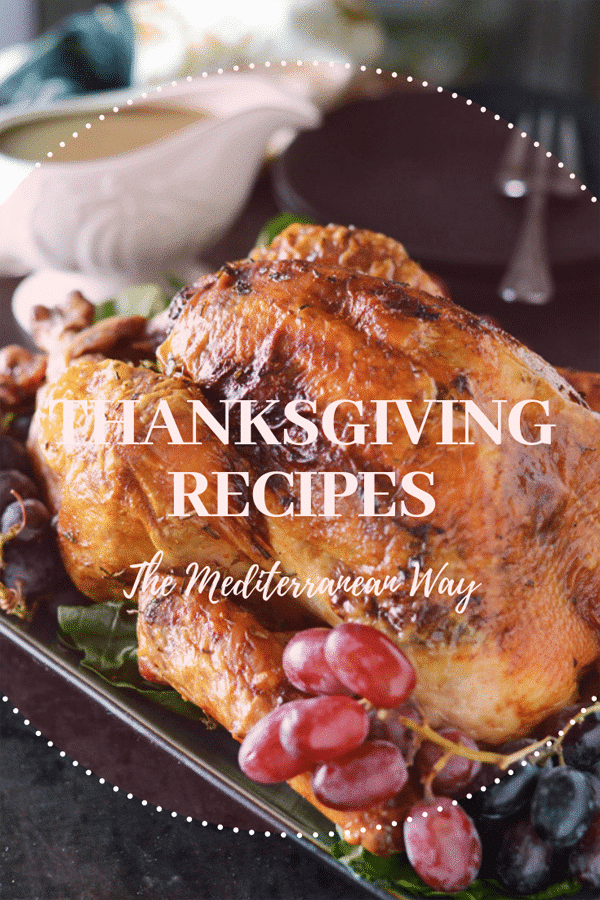 Thanksgiving Staples
Juicy turkey, light aromatic cranberry sauce and a nutty earthy stuffing... you don't want to miss that.
Appetizers
How can one feast with great appetizers??!!...
Green beans, sweet potato and potato sides
Aromatic Greek green beans casserole, sweet potato or a creamy potato and much more...
Breads
Because just one roll is never enough....
Rice and Pasta
It is never complete without them on the side...
Salads
The power of greens...
Fancy Sweets
My favorite part.. pecan pie cups, creamy tiramisu, berry tarts or a slice of chocolate cake.
Whether you are celebrating Thanksgiving or Friendsgiving or not celebrating at all, it is a good time to stop, take a deep breath and be grateful of all the good things you have in your life... including my blog.. hehehe just kidding.
Here is a cheerful silly picture of us, wishing you all happy Thanksgiving.